18 Dec

Chicken Marsala Ravioli with Holland House Cooking Wine

This post is sponsored by Holland House Cooking Wine. All opinions and recipes are my own.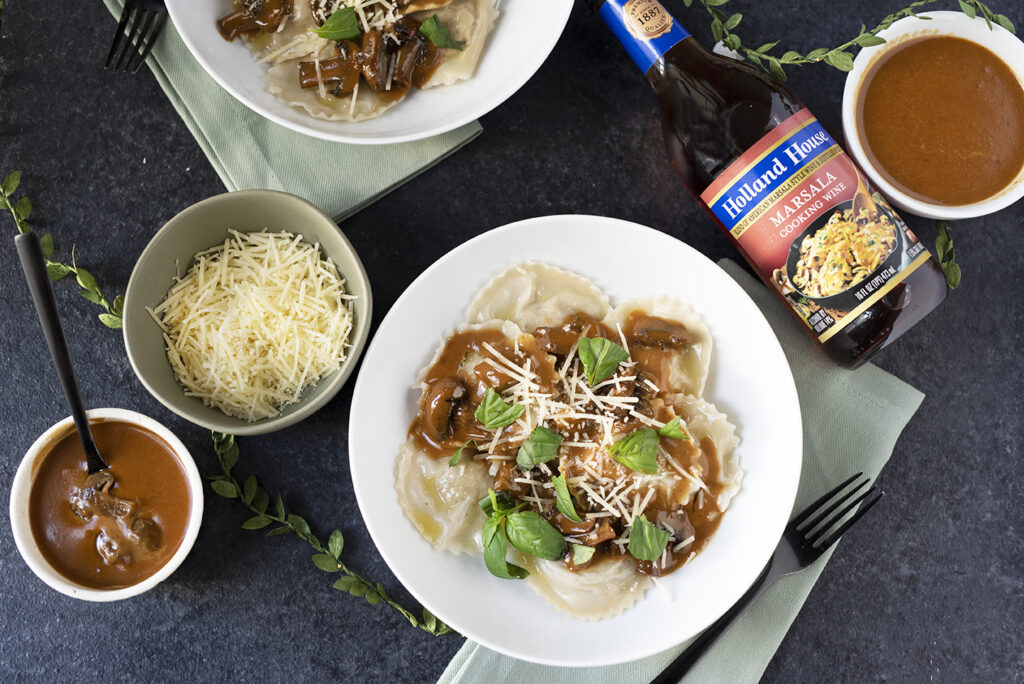 After a long long year, we all deserve to enjoy special moments this holiday season. For me, that means that means setting a night aside each week to relax and enjoy one of my favorite meals.
One of my favorite recipes that I go to time and time again is a warm comforting pasta dish. I like to think of it as reinventing the classic chicken marsala dish by incorporating all those flavors into homemade raviolis! The soft, pillowy raviolis are stuffed with chicken and mushrooms and then covered in a warm, creamy marsala sauce.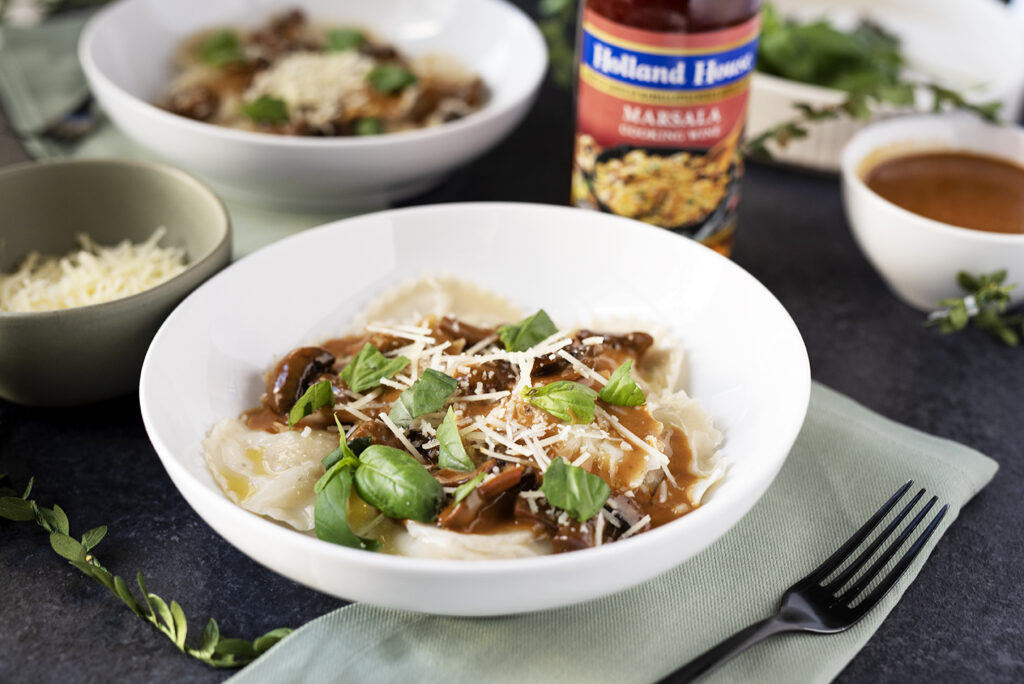 I like to keep a few bottles of Holland House Cooking Wines stocked in my pantry because their varieties are so flavorful and it is a really easy way to add a little extra flavor to any sauce I might be making. Would definitely encourage giving these wines a try for your next homemade dinner. A simple splash in the pan or a quick swirl into your favorite sauce is all you need.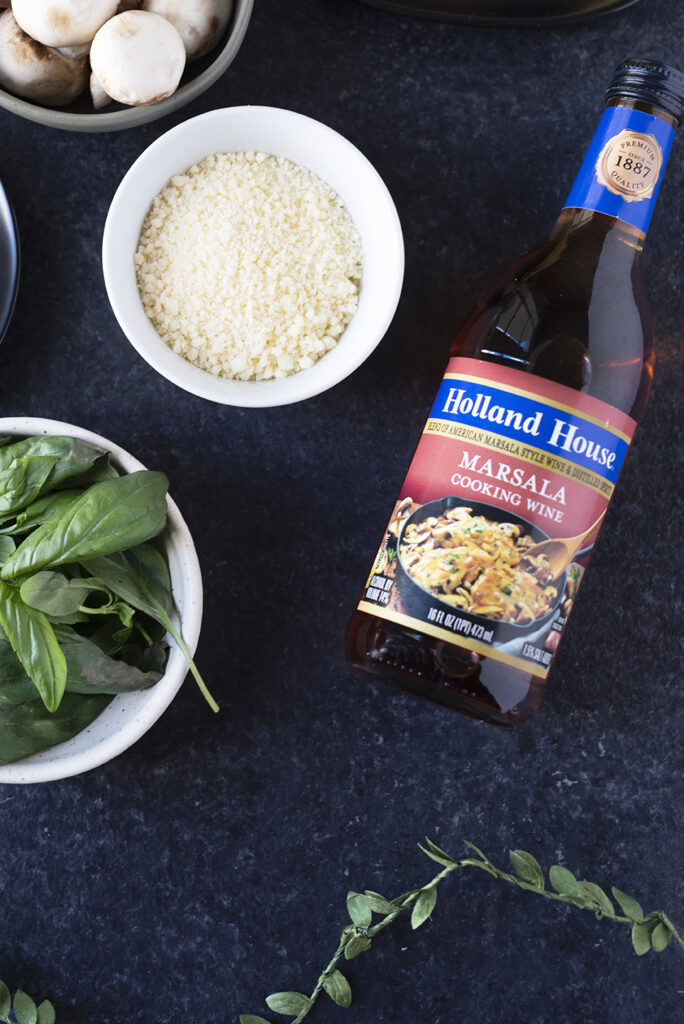 For this dish, I dipped into my stock of their marsala variety. In this recipe, I use the marsala wine to cook the chicken but also to deglaze the pan afterward and enrichen the sauce!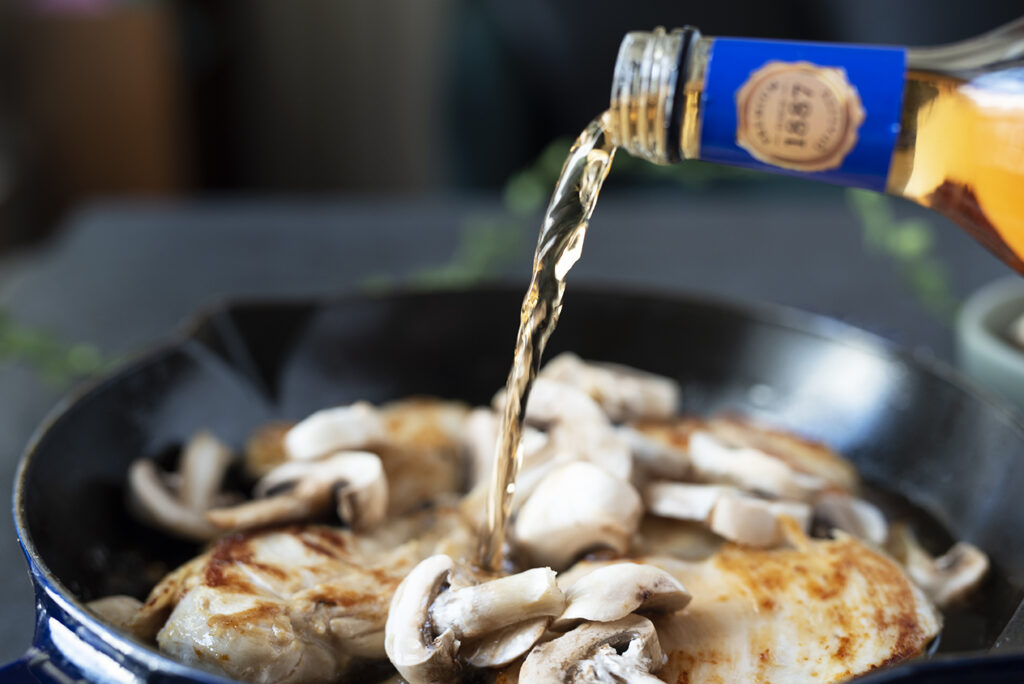 With less than 10 ingredients, this recipe is easy to make and sure to be a family favorite. Hope you enjoy!
Xo Jus
Sponsored by Holland House. Find more recipe inspiration at Holland House Slow Cooker Recipes.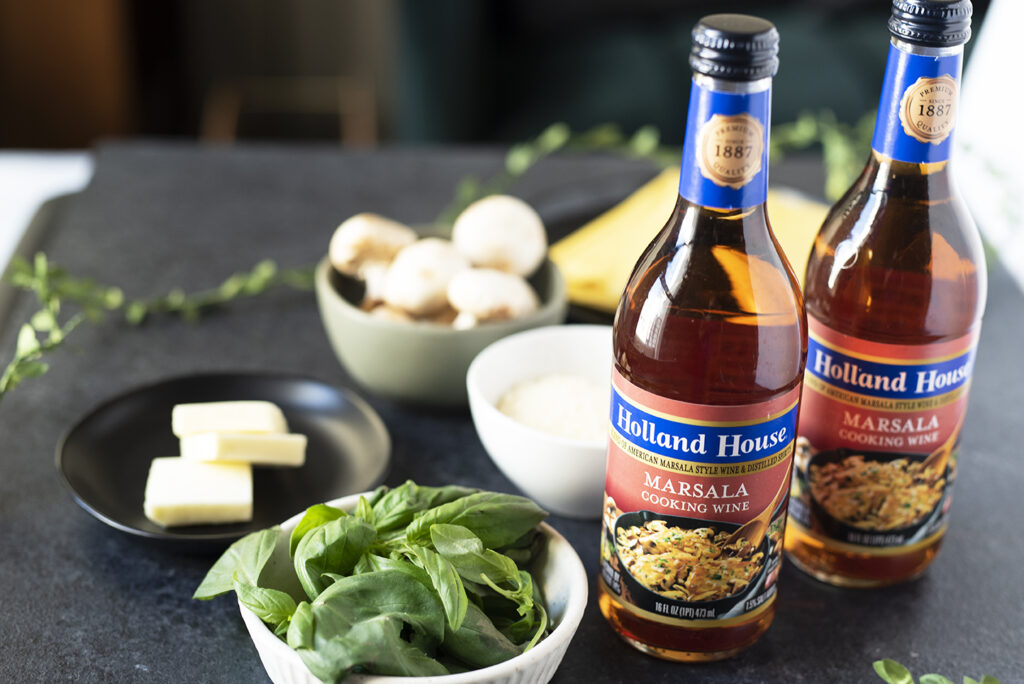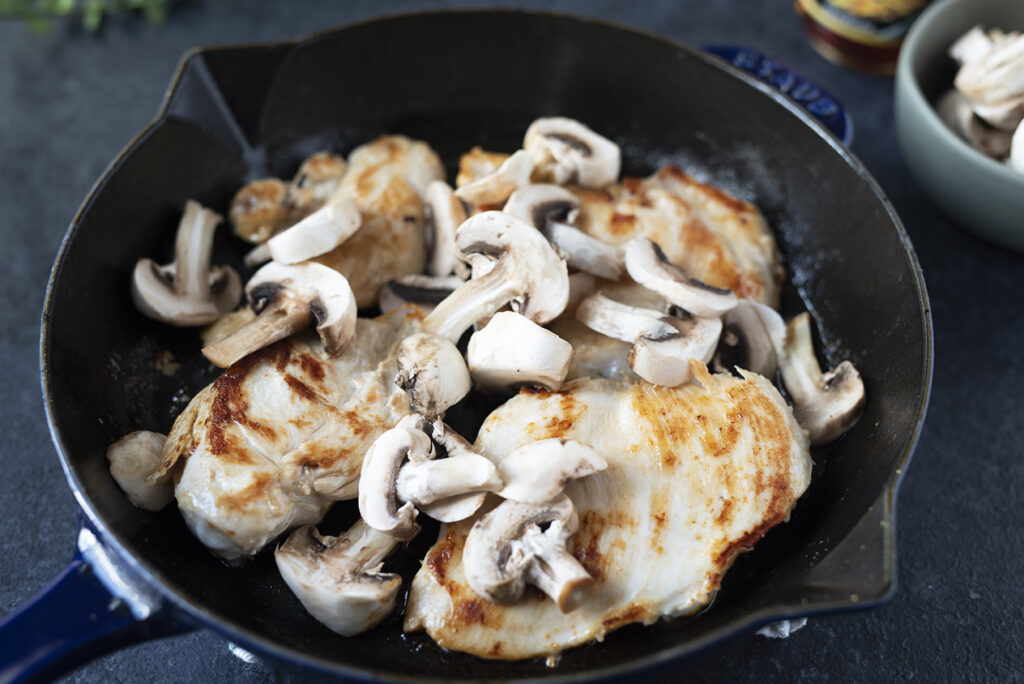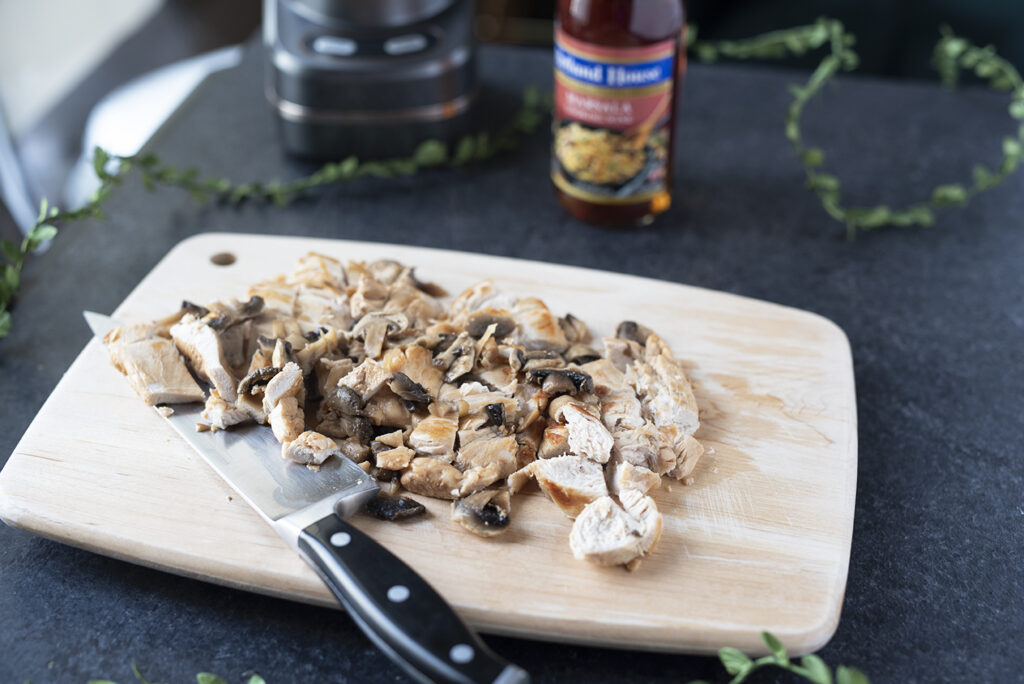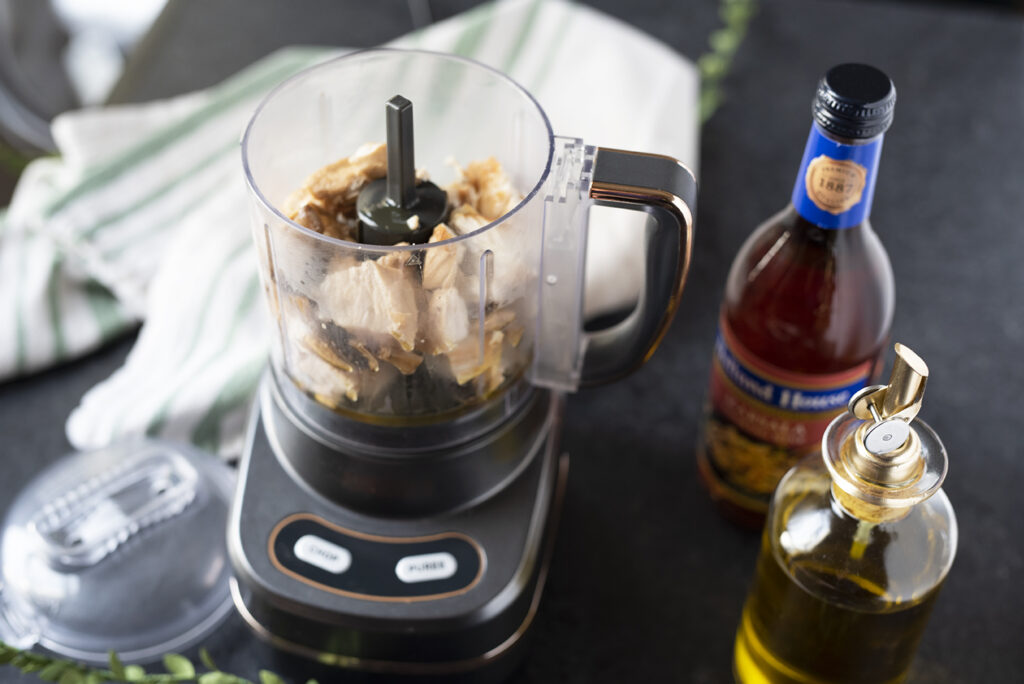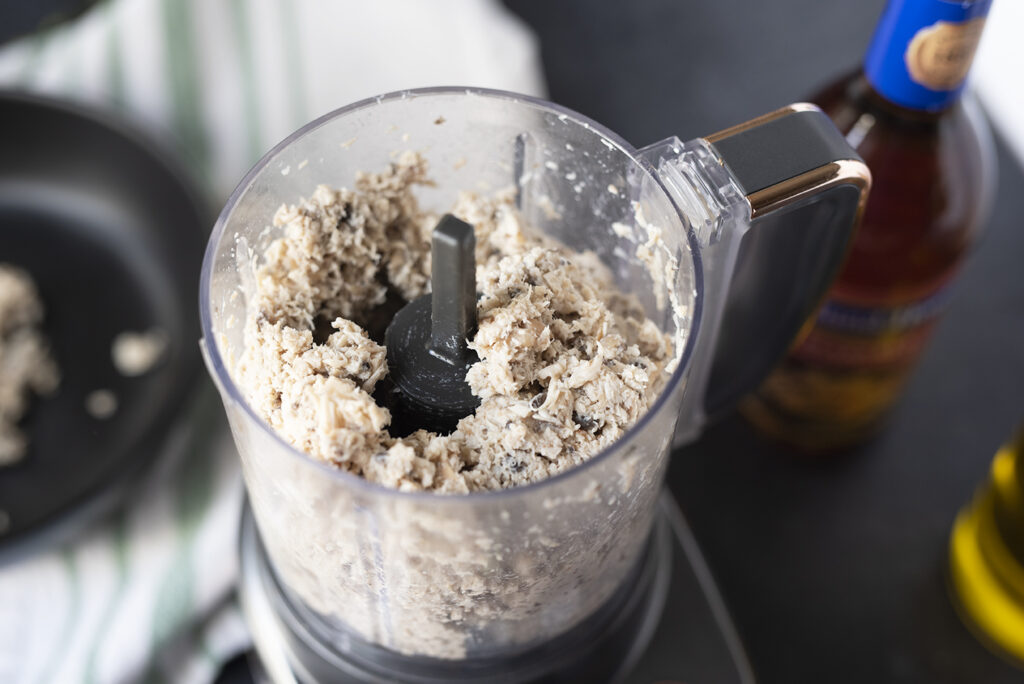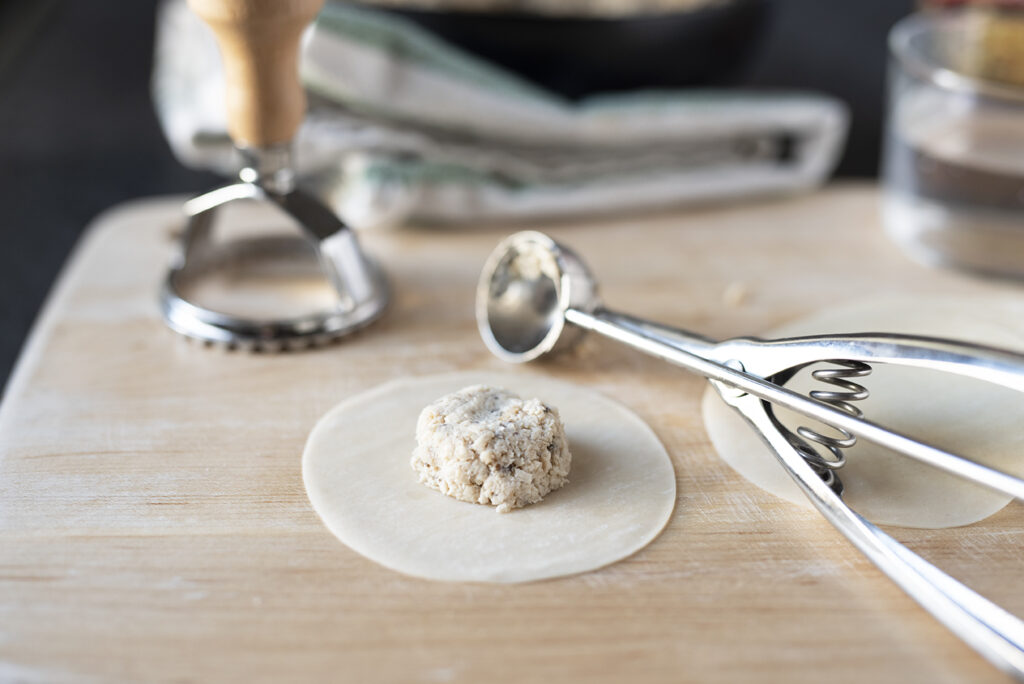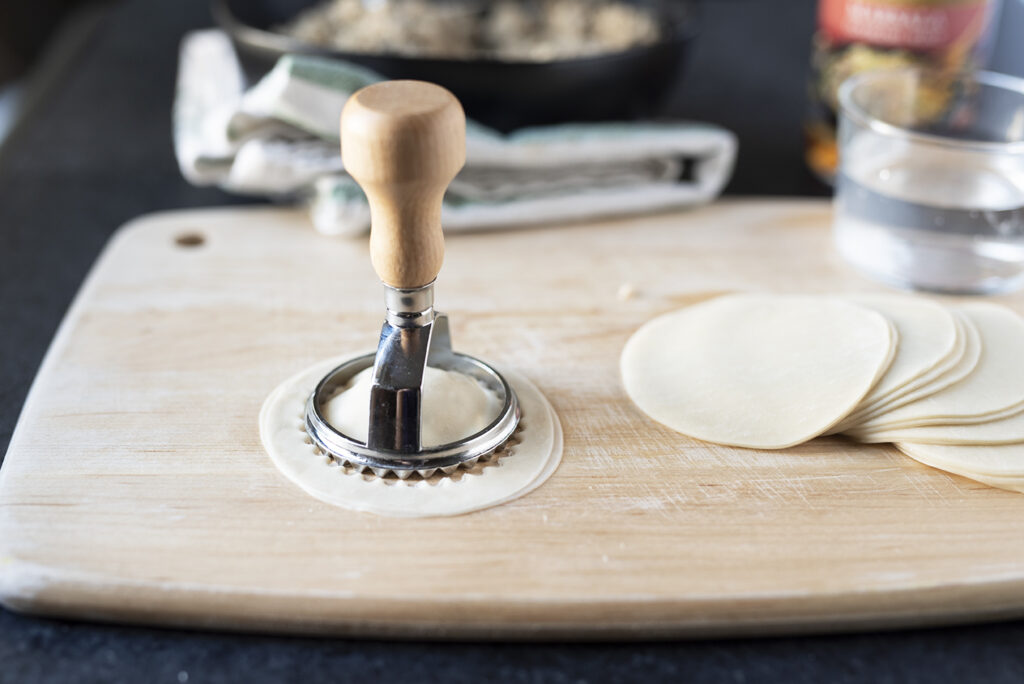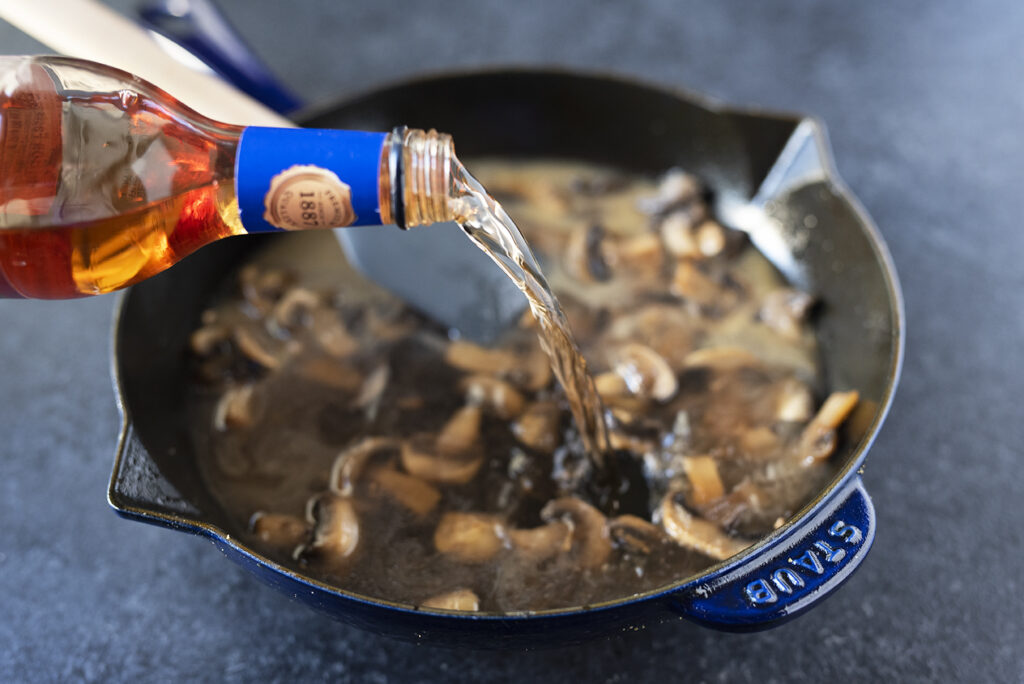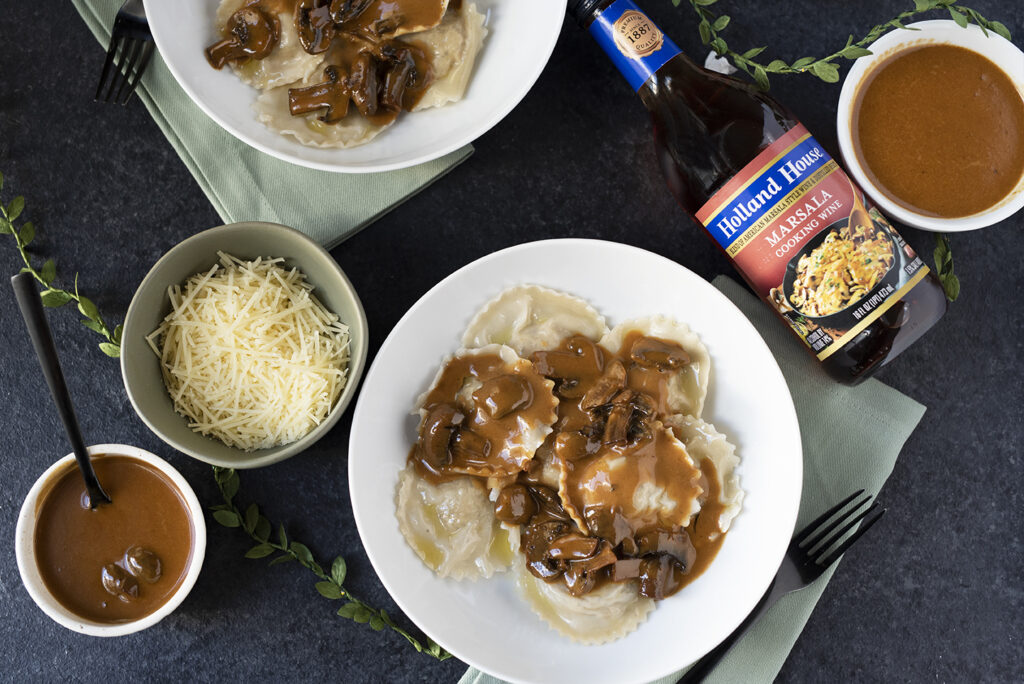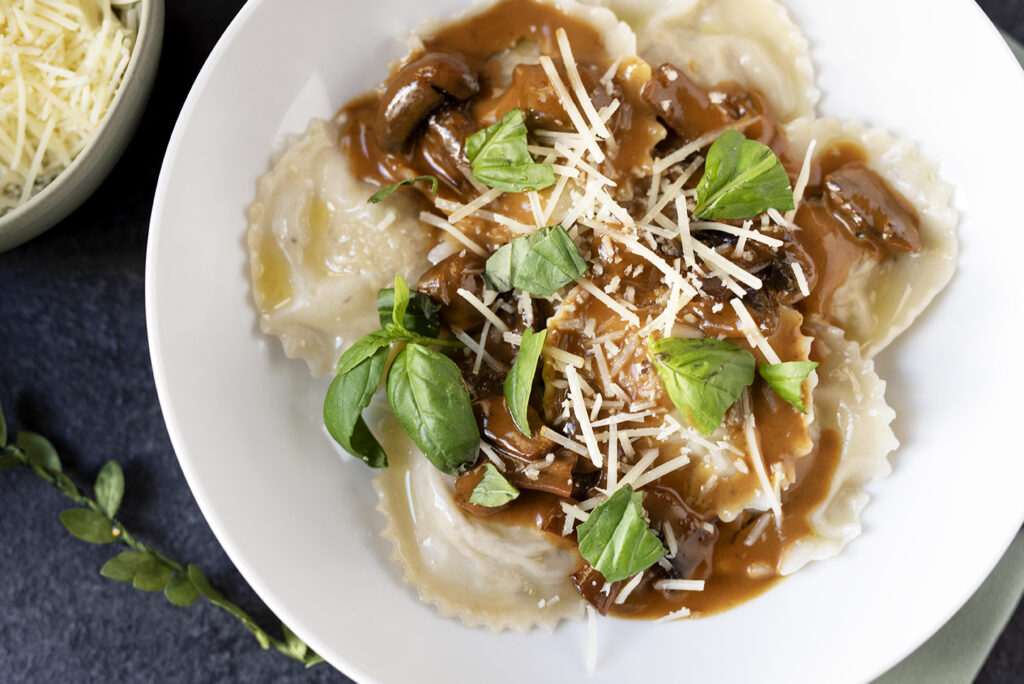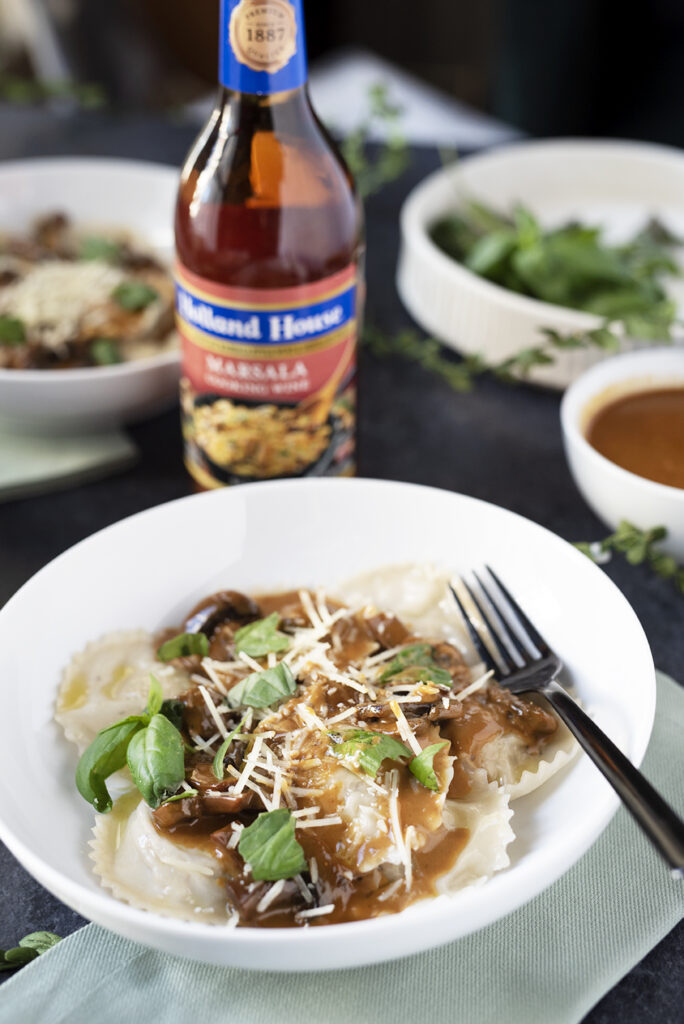 Chicken Marsala Ravioli
By Justine Published: December 18, 2020
This post is sponsored by Holland House Cooking Wine. All opinions and recipes are my own.  After a long long year, we all …
Ingredients
Instructions
Add butter to a large pan and melt over medium heat.

Add chicken to pan and brown on one side for about 4 minutes. Flip and let cook for 2 minutes more.

Add in mushrooms and 1 ¼ cups of the Holland House marsala wine. Cover pan and let simmer for 10 minutes.

Once the chicken is fully cooked through, remove from heat and let cool enough to handle.

Place the chicken and half of the mushrooms on a cutting board. Leave the remaining half of the mushrooms in the pan and set aside (this will be used later for the sauce).

Rough chop the chicken & mushrooms then place into a food process with 2 tablespoons olive oil. Pulse until a ground mixture is formed.

Place your wonton wrappers on a clean work surface. If you are using large square wrappers, then be sure to cut them into smaller squares (about the size you want the ravioli to be).

Scoop small mounds of the chicken mixture onto wonton wrapper. Use a little bit of water on your finger and trace around the chicken mixture, this will help to make the wonton wrapper sticky and adhesive.

Place another wonton wrapper on top and press down with your finger to seal. I also like to use a ravioli stamp at this step to create pretty edges but that is totally optional!

Bring a pot of water to a boil and boil the raviolis for 5-6 minutes or until you see the edges of the ravioli turn soft and start to become slightly translucent.

While the raviolis are boiling, make the sauce. Add 2 cups of the Holland House marsala wine to the pan with the remaining mushrooms.

Return the pan to medium to high heat and let it simmer and deglaze the pan. Add in 2 cups heavy cream and stir until it starts to thicken.

After the sauce has cooked down to a thicker consistency, remove from heat and stir in ½ cup grated parmesan cheese.

Place the raviolis in a bowl, top with sauce and fresh basil (optional). Enjoy!

WordPress Recipe Plugin by ReciPress