17 Oct

Garlic Parmesan Kale Dip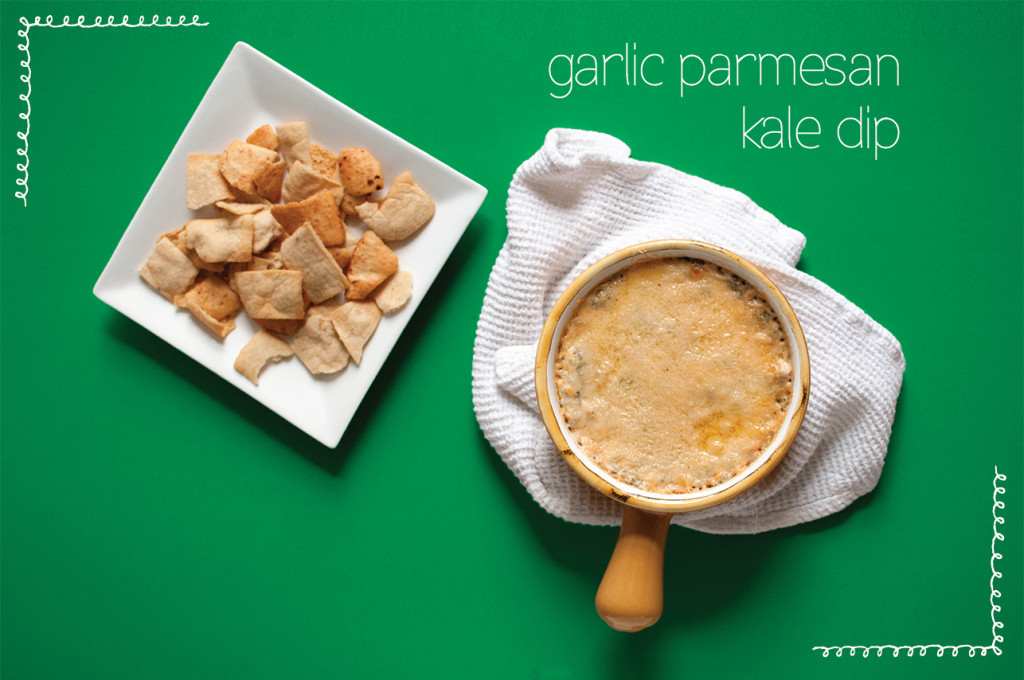 Easy, cheesy, and perfect for any get together (or if you just want to cuddle up next to the TV with some warm comfort food) this dip is a combination of warm gooey cheese and green leafy kale.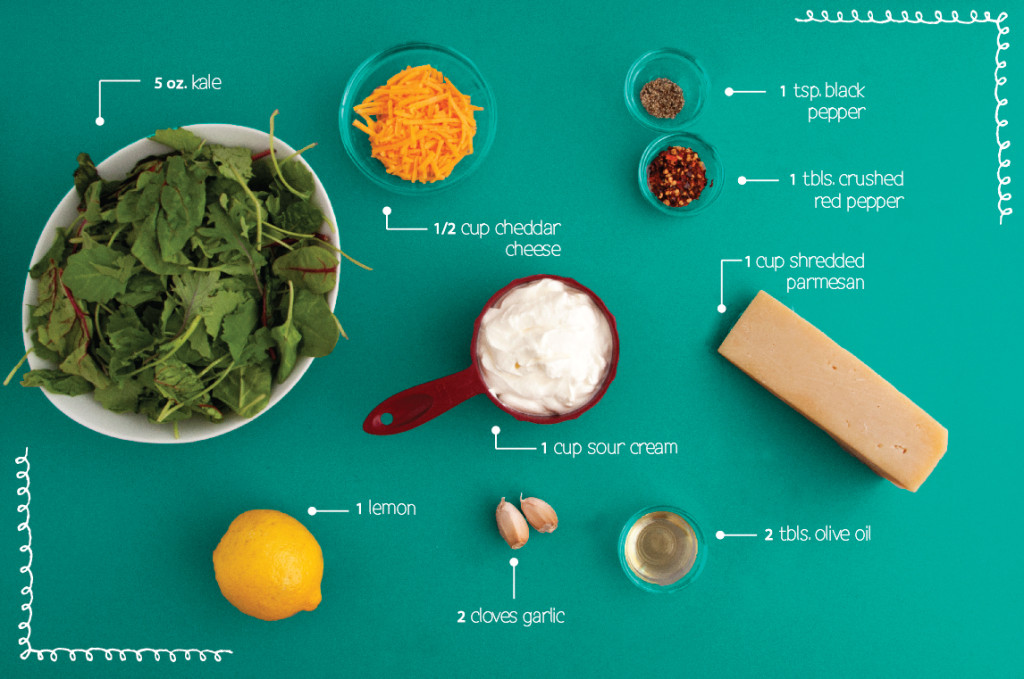 Ingredients:
5. oz baby kale
2 cloves garlic
2 tbls. olive oil
1 cup sour cream
1 cup shredded parmesan
1/2 cup shredded cheddar cheese
juice of 1 lemon
1 tbls. crushed red pepper
1 tsp. black pepper
Directions:
Preheat oven to 450 degrees F.
Chop up garlic and toss into a medium saucepan with olive oil. Let the garlic sauté for 1-2 minutes. Begin tossing in handfuls of the baby kale, letting each handful wilt in the pan before adding the next addition. Add more olive oil by the teaspoonful if needed. Continue to sauté until all of the kale is wilted. Remove from heat and let cool.
In a medium bowl combine sour cream, 3/4 cups of the parmesan (you will use the remaining 1/4 cup later on to top the dip), cheddar cheese, lemon juice, crushed red pepper, and black pepper. Use a rubber spatula to fold the ingredients together.
When the kale has cooled enough to be handled, chop it into small pieces. Add the chopped kale and garlic to the cheese mixture and combine. Spoon mixture into an oven safe baking dish, place dish on a baking sheet and bake in oven for 20-22 minutes or until the parmesan on top is golden brown. Remove from oven and enjoy with pita chips!