30 May

Easy Eggplant and Caramelized Onion Dip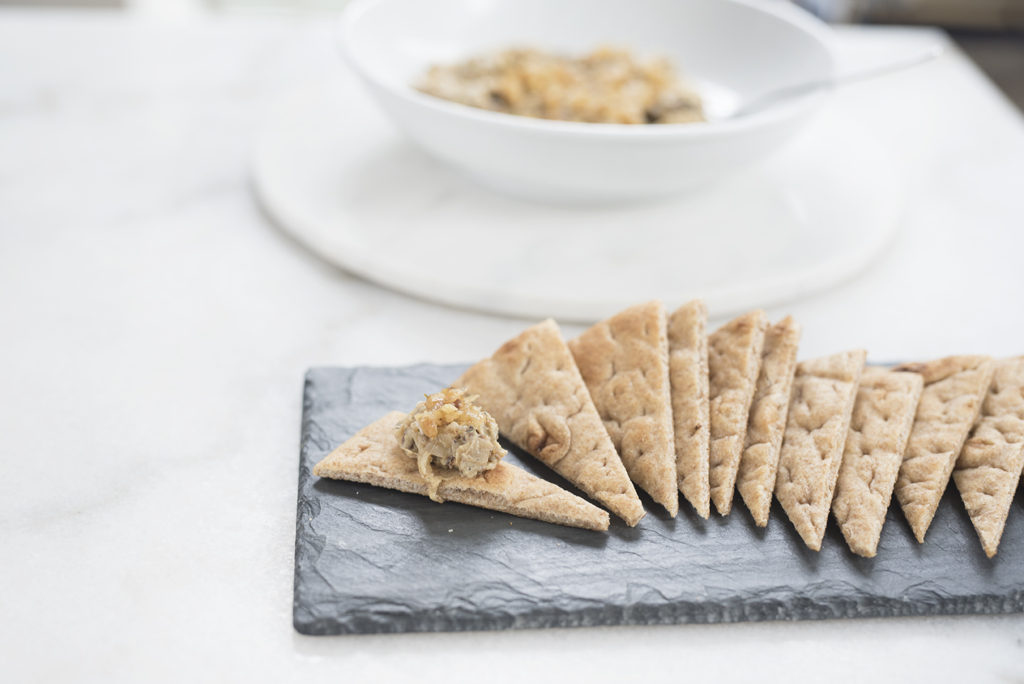 I tend to gravitate towards colorful and vibrant foods/dishes. This one is definitely anything but colorful. However, you know how they say you shouldn't judge a book by it's cover? This is a prime example. In this case, don't necessarily judge a recipe by it's color ;).
This is a perfect party dip that only requires a few simple ingredients that you probably already have laying around in your kitchen. It would honestly be a crime if I didn't share it with you!
It's inspired by a Persian dish called "Kashke Bademjan". I changed it up slightly  to suit my tastes and also because I wasn't able to get all of the traditional ingredients.
For this dip all you need is a large eggplant, two yellow onions, two cloves garlic, and sour cream (or goat cheese). The pictures you see below use sour cream but I've also made this by swapping out the sour cream with goat cheese and it's just as delicious. Use whichever one you prefer! Also, when baking the eggplant, I like to switch the oven to broil for the last couple of minutes to char up the eggplant a little which gives it some additional flavor.
I like it served warm so I serve it as soon as it's made. While it's cooking, I like to cut fresh pita into triangles and toast them to use as little vessels for scooping up the creamy dip.
If you try out this recipe I would love to hear what you think in the comments below!
xo Jus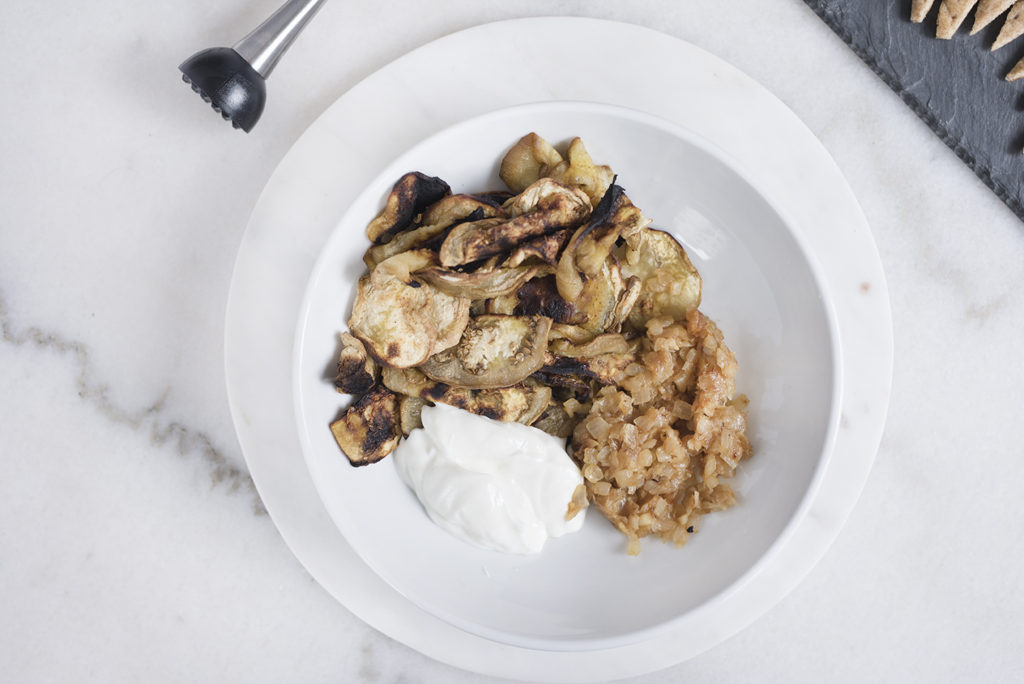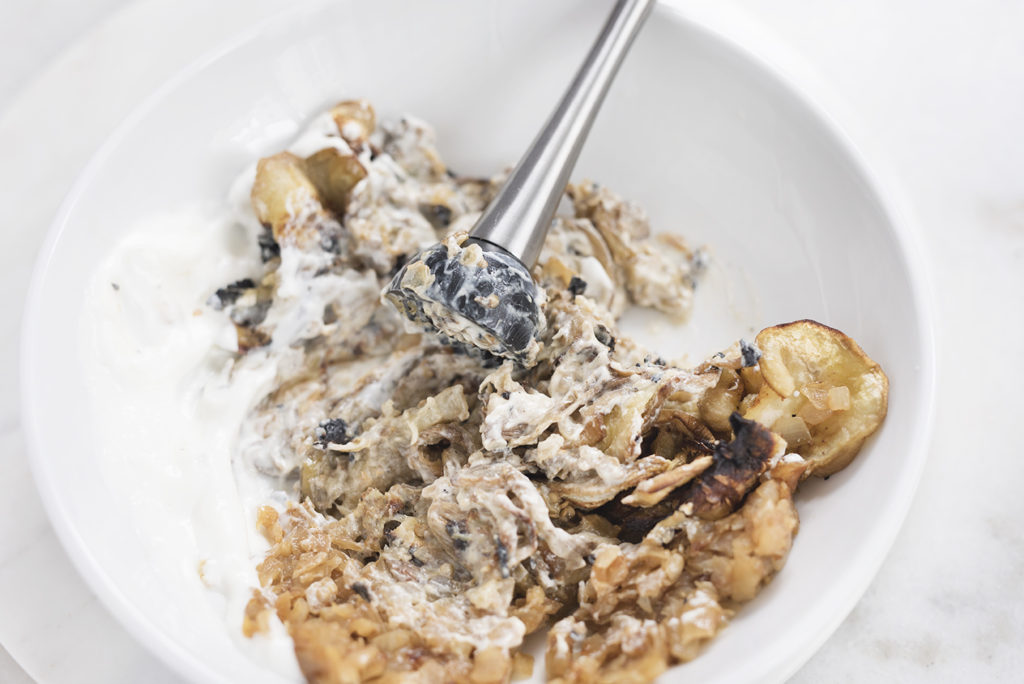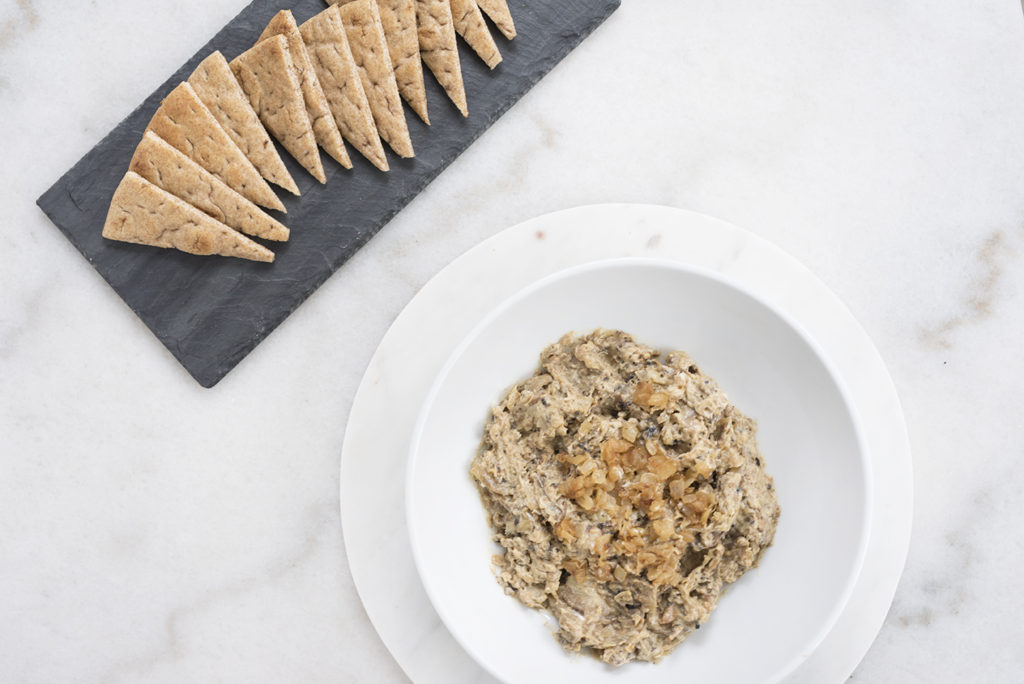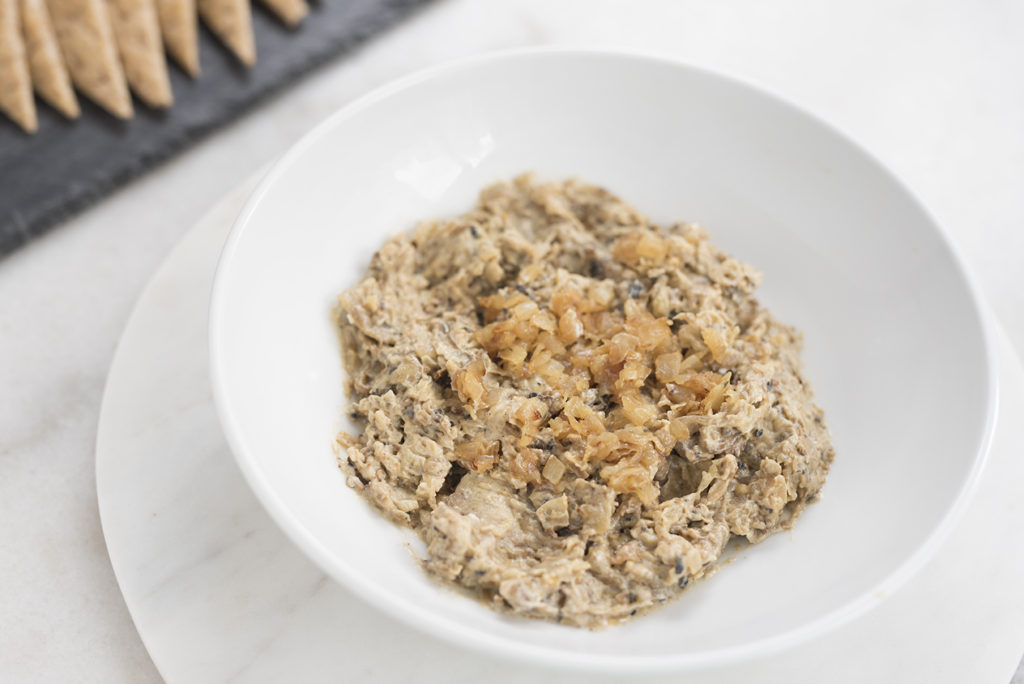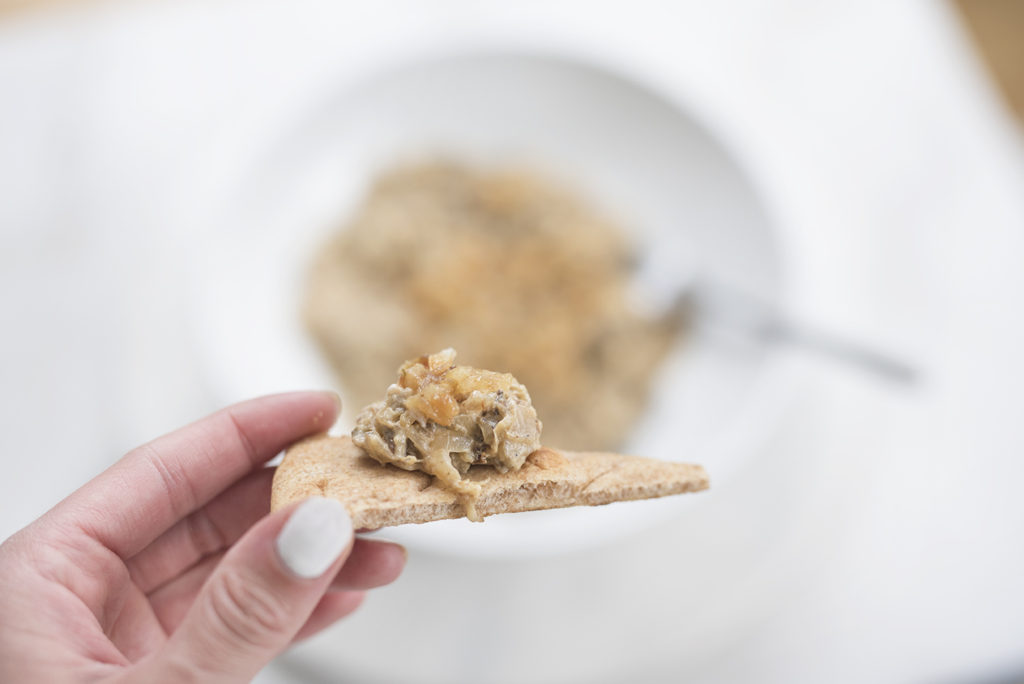 Easy Eggplant and Caramelized Onion Dip
By Justine Published: May 30, 2017
[vc_row css_animation="" row_type="row" use_row_as_full_screen_section="no" type="full_width" angled_section="no" text_align="left" …
Ingredients
Instructions
Preheat oven to 375 degrees F.

Place the sliced eggplant on top of a layer of paper towels. Add paper towels on top and press down to absorb the liquid. Let the eggplant sit wrapped in paper towels for 10 minutes so the water is absorbed.

Remove paper towels. Place eggplant on a large baking sheet and drizzle with 1 tbsp olive oil. Add salt and pepper to taste. Flip eggplants over, drizzle an additional tbsp of olive oil to coat the eggplant. Season with salt and pepper.

Place in oven on the middle shelf and bake until fully cooked through (approx 30 minutes). Be sure to flip the eggplant over about halfway through baking.

When the eggplant is just about ready, switch the oven to broil and let the eggplant broil for 3-4 minutes or until the edges begin to charr. This is optional, I like to add this step in for additional flavor.

Meanwhile, you will want to caramelize your onions. Add the remaining tbsp of olive oil to a sauté pan with your onions and garlic on low heat.

Cook onions over low heat until they are fully caramelized (approx 30 minutes). You will want to stir constantly as you cook to avoid burning the onions.

Add eggplant and 1/4 cup of sour cream (or goat cheese) to the bowl.

With a potato mashers, a muddler, or a fork mash together all of the ingredients.

Top with reserved caramelized onion and serve warm with toasted pita or chips!

WordPress Recipe Plugin by ReciPress