06 Oct

Jack's Wife Freda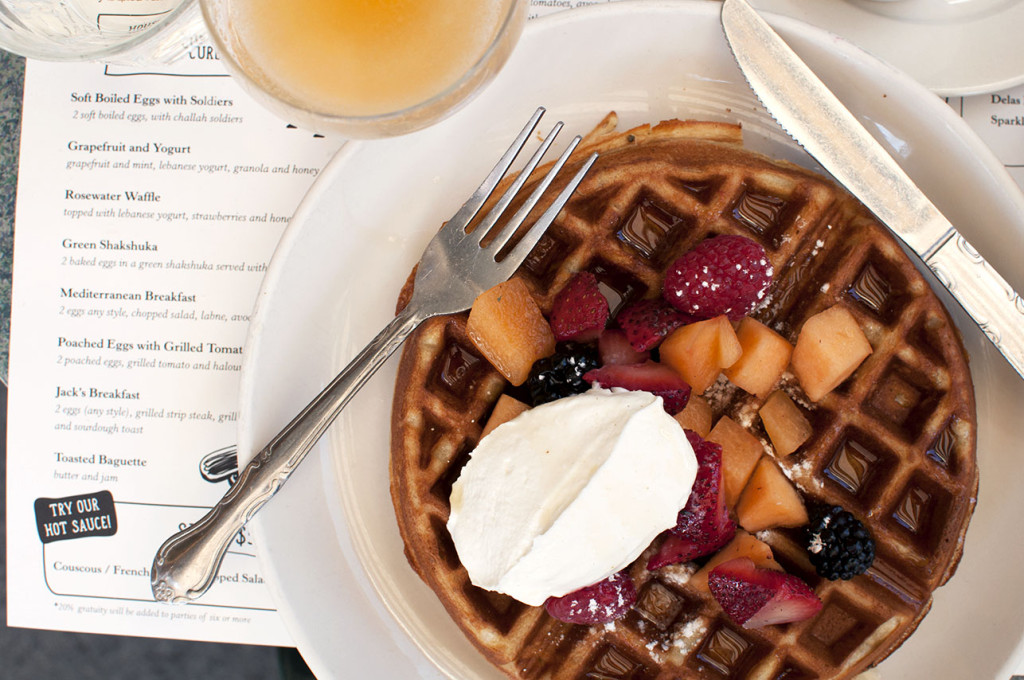 I am very happy to call NYC my home for the past 5+ years. What I am not proud of saying, is I've lived here that long without visitng Jack's Wife Freda, the Mediterranean inspired brunch spot in the bustling SoHo area. With a ton of "word of mouth" hype and a solid 3.5 stars on yelp, my friends and I undoubtedly knew this would be the next stop on our Sunday brunch list. It was one of the Sundays where it still felt like summer in October and we were lucky enough to get 1 of 3 outside tables.
The restaurant is small in size which only adds to its charm. The wait is a little long but with such a welcoming and quaint environment it is well worth it. We started off our sunny morning with a few typical brunch cocktails: bloody marys and mimosas. Cantaloupe mimosa to be exact. It was a surprising twist on the traditional mimosa and brought with it a sweet and fruity flavor that was a well pulled off departure from the typical orange juice mixture.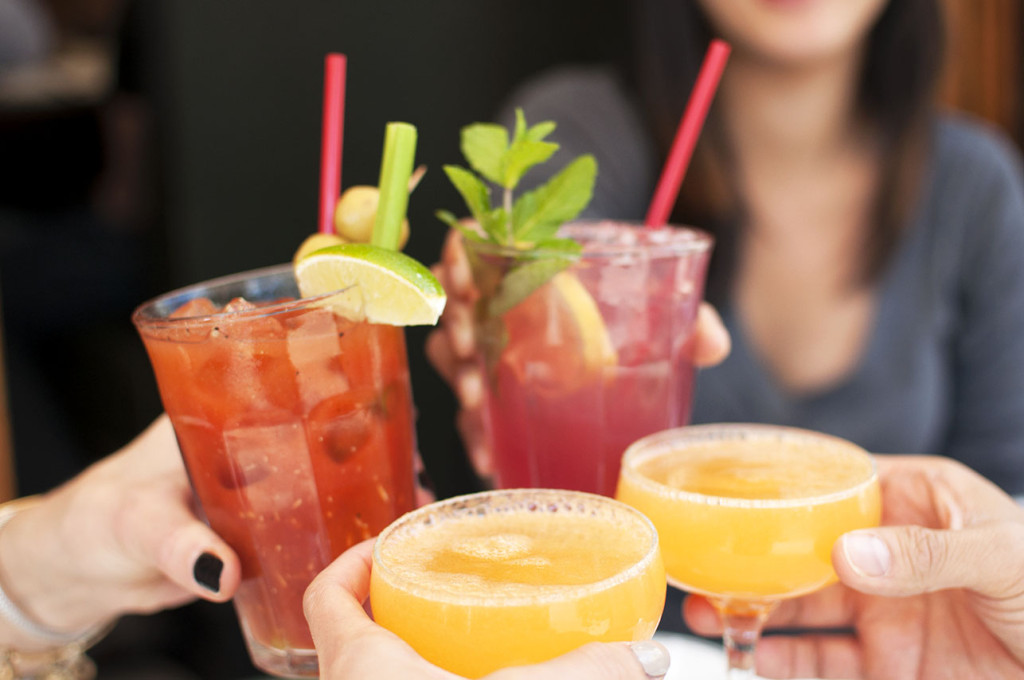 We snacked on handcut fries with house special hot sauce while we patiently waited for our orders. As the waitress dropped off the fries she insisted we try the hot sauce. Green in color and creamy in texture, we were all skeptical at first. After dunking the first fry in however, there was no turning back. The sauce has a very strong spicy kick to it but the creaminess cools it down to just the right heat. It was not long before we could see the white ceramic bottom of the container and the sauce was completely devoured.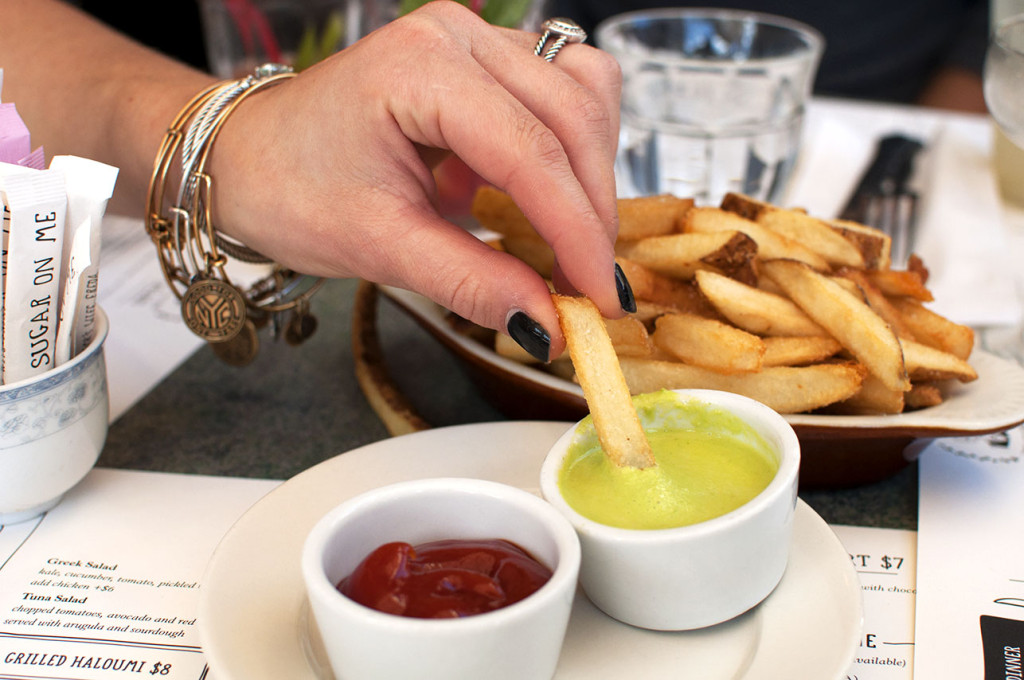 Intrigued by its flavor combination, I chose the Rosewater waffle topped with lebanese yogurt, strawberries and honey syrup. I never would have thought to top a waffle with yogurt but with the mixture of the yogurt and berries brought a pleasant sweet and tangy addition to the dish. Switching to a honey syrup instead of maple was also perfect. The syrup gave the fluffly waffle just enough moisture and sweetness to melt in my mouth.