25 Mar

Love List 3/25/15: Waffle Recipes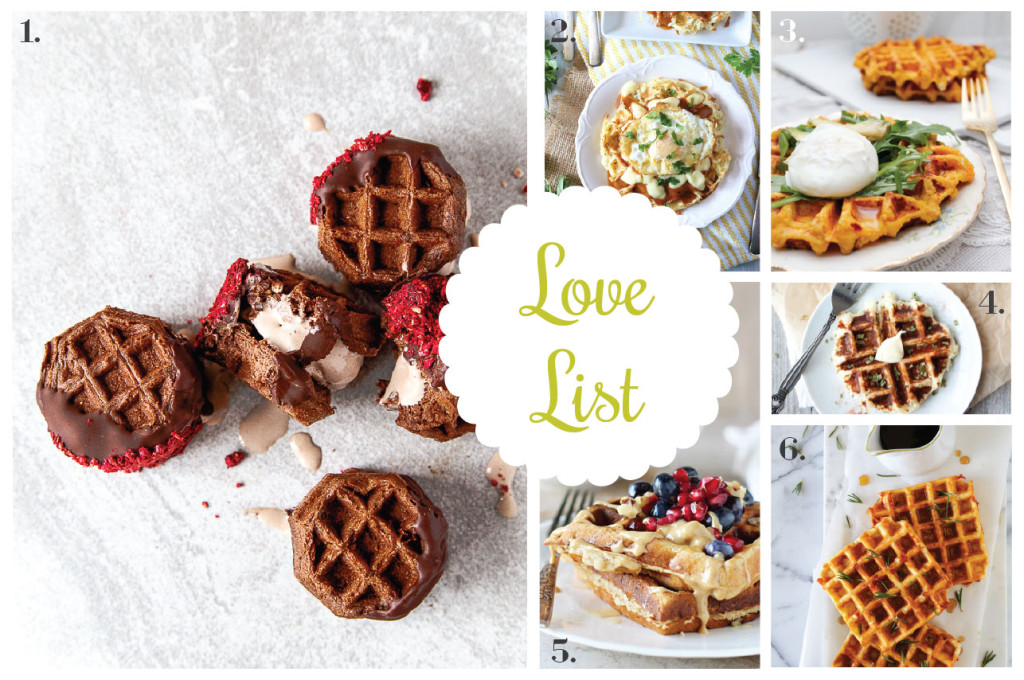 There has been a craze going around recently where you waffle anything and everything and I'm not complaining. Your waffle options no longer consist of traditional batter, butter, and syrup. In the mood for something savory? Try out mashed potaffles. Yes, that exists.
Today is International waffle day so why not grab one of the recipes below and try out something different!
1. Chocolate Waffle Ice Cream Sandwiches, Dessert for Two
2. Poutine Hashbrown Waffles, Nutmeg Nanny
3. Gluten Free Sweet Potato Waffles, The Chick Who Eats
4. Mashed Potaffles, Simple Roots Wellness
5. Peanut Butter Banana Bread Waffles, Cookie Monster Cooking
6. Savory Waffles with Rosemary, Ham, and Dubliner cheese, Kitchen Konfidence
Do you have a favorite waffle recipe or food item you love to "waffle"?
Xo Jus