28 Aug

LAMILL Coffee: Must Visit Nook at the Top of Beverly Center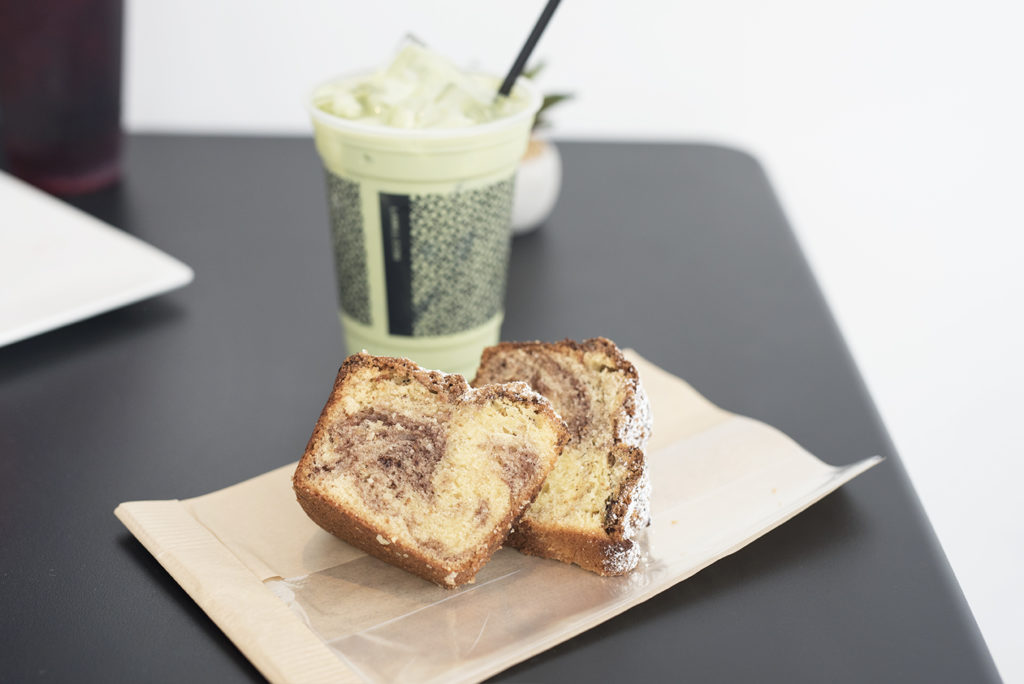 Recently, I went to the Beverly Center to try out LAMILL's new location at the top of Beverly Center! If you are familiar with LAMILL, then you'll know that this little business started in 1991 and is still currently family owned. They have a locations in Silver Lake, LAX, Waikiki, and now Beverly Center! I'm super excited about their newest location because it's such a short drive from where I live.
Their new location is nestled in a corner at the top of Beverly Center. It is also right underneath a grand skylight. That made me super happy because natural light not only helps for great photos 😉  I also love how it brightens up a space and I truly think it can uplift your mood!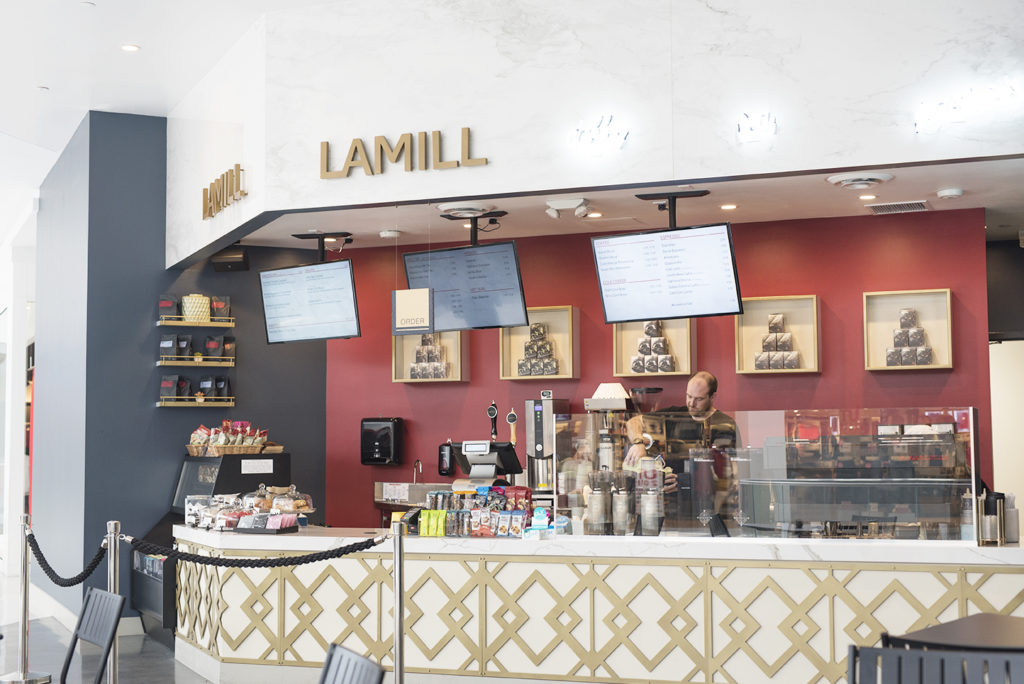 They did a nice job of decking out the interior with bright white marble and accents of gold. I also love how they added in a stark contrast with blue/grey walls and dark tables.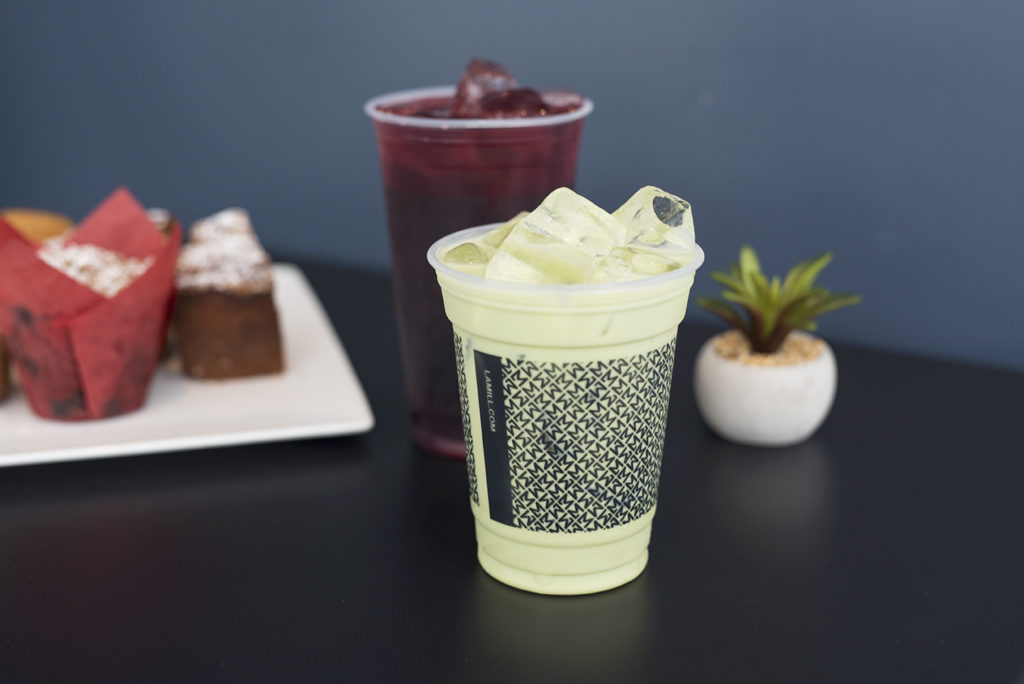 My favorite drink that I tried was their iced matcha latte. It had the perfect hint of sweetness and was a great accompaniment to the Farmshop pastries. Yup. You heard me right. FARMSHOP pastries! Farmshop is another popular place in the area serving up farm to table cuisine. I've been to the Brentwood location and it is a favorite stop of mine on morning walks.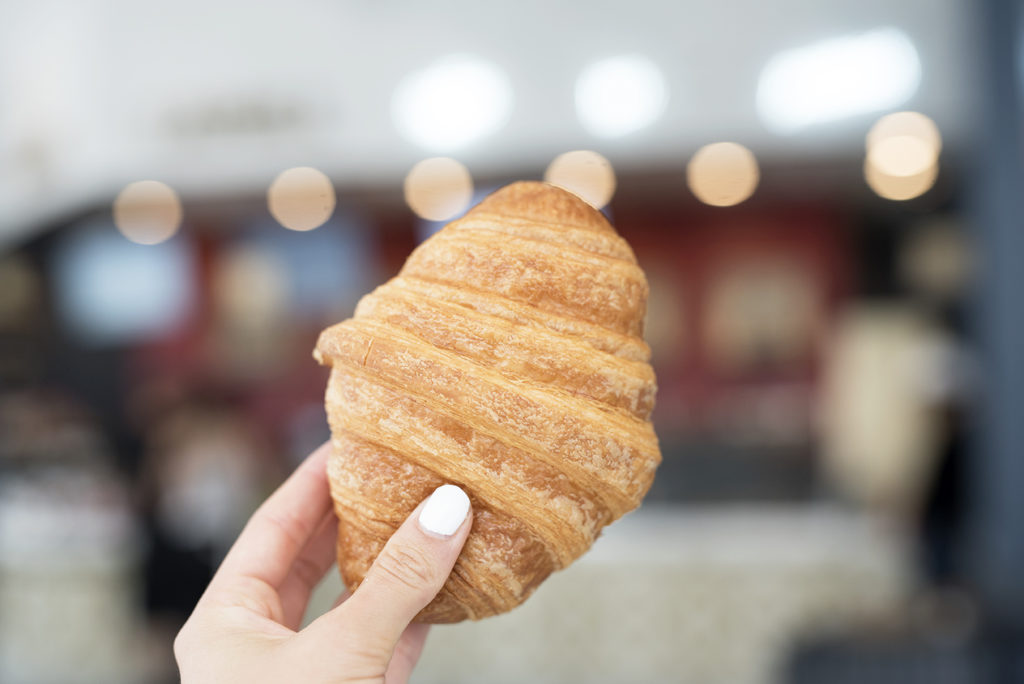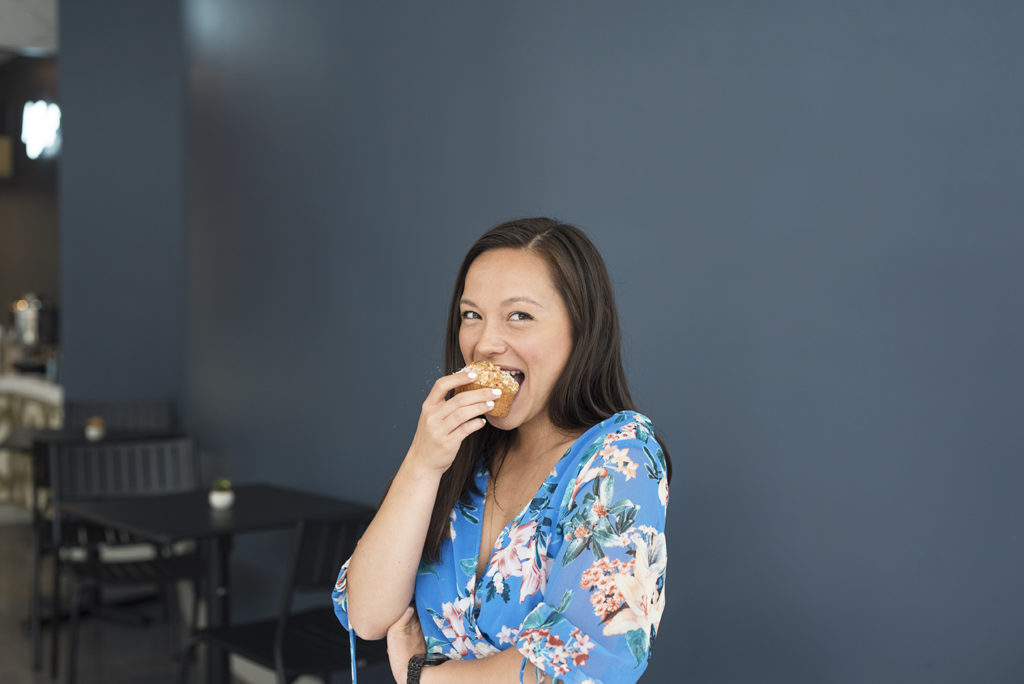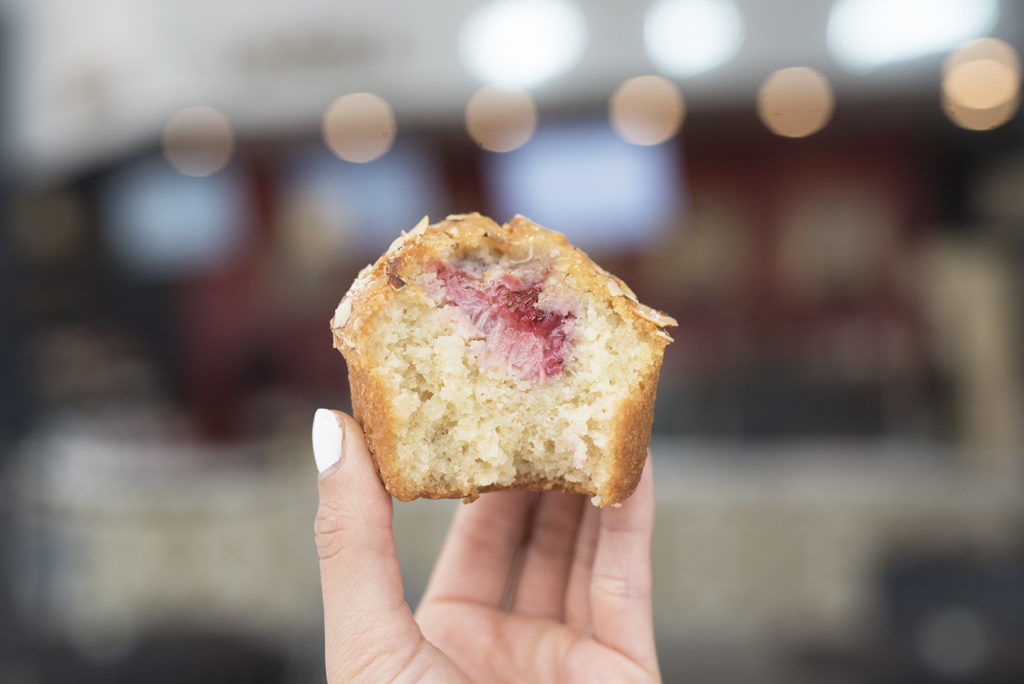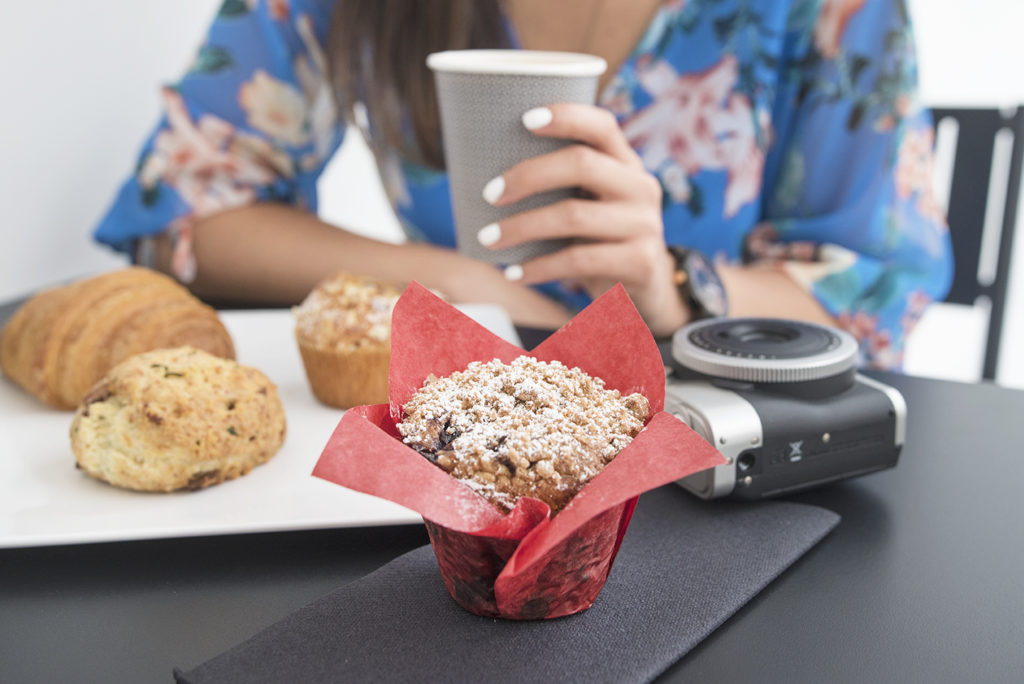 I especially couldn't get enough of their coffee cake which was moist, tender, and topped with a sprinkling of powdered sugar.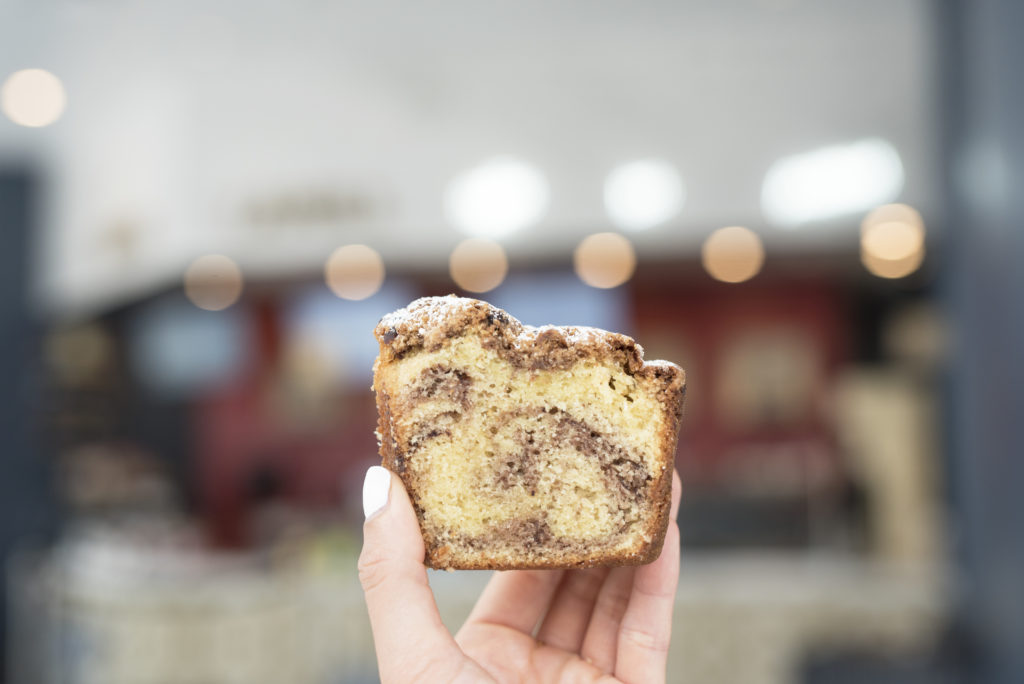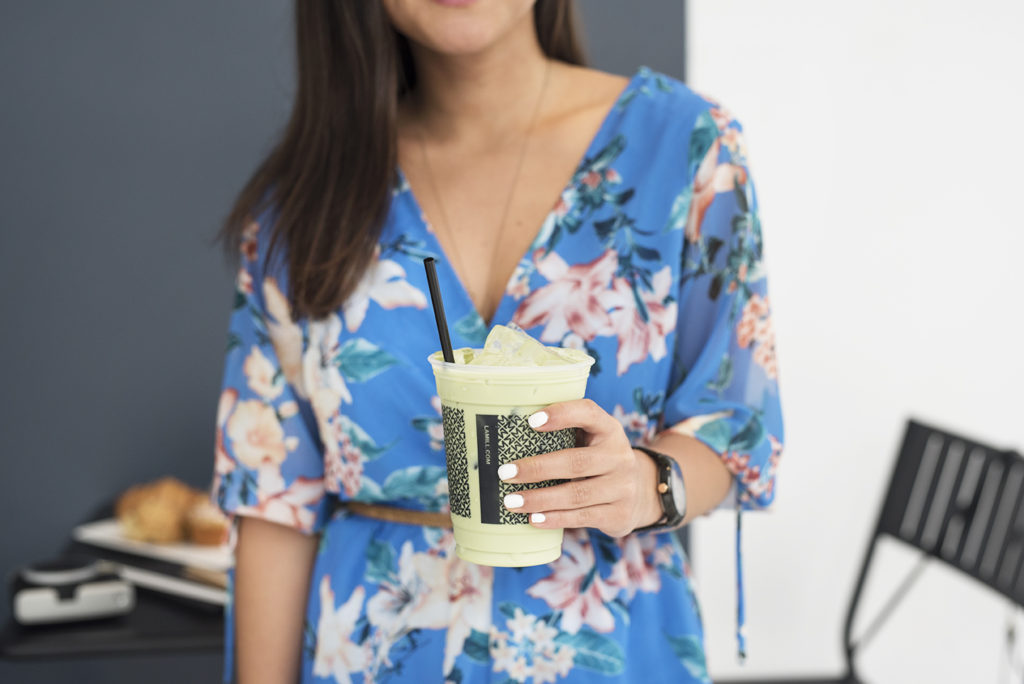 They also serve lunch making it a great place to stop by after a day of shopping at the center! We sampled the turkey and avocado sandwich, heiroom tomato caprese sandwich, and two different salads.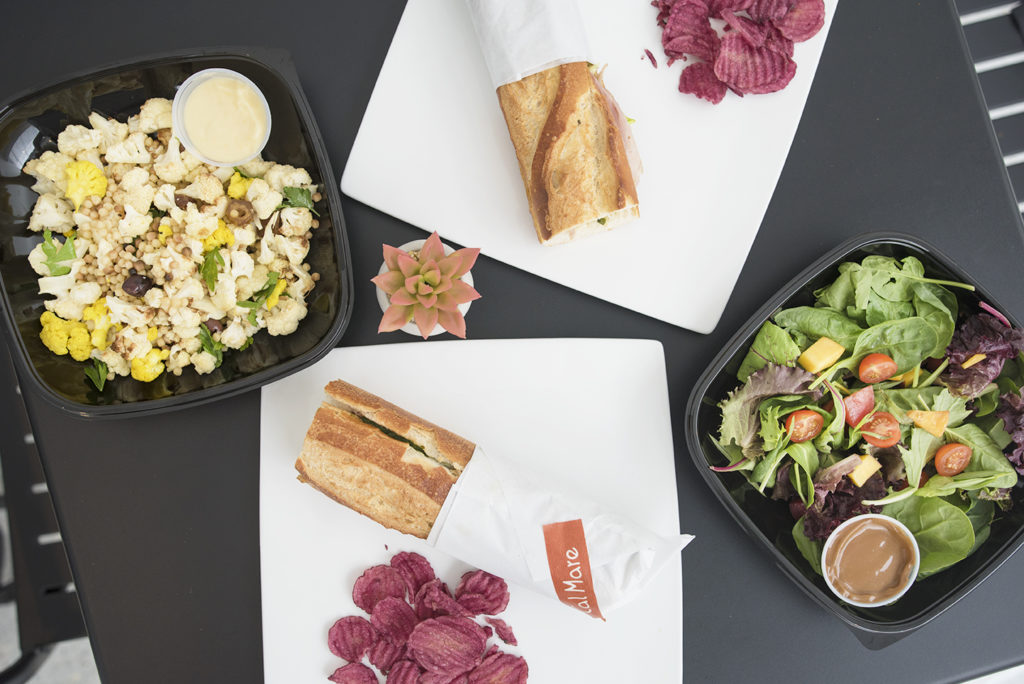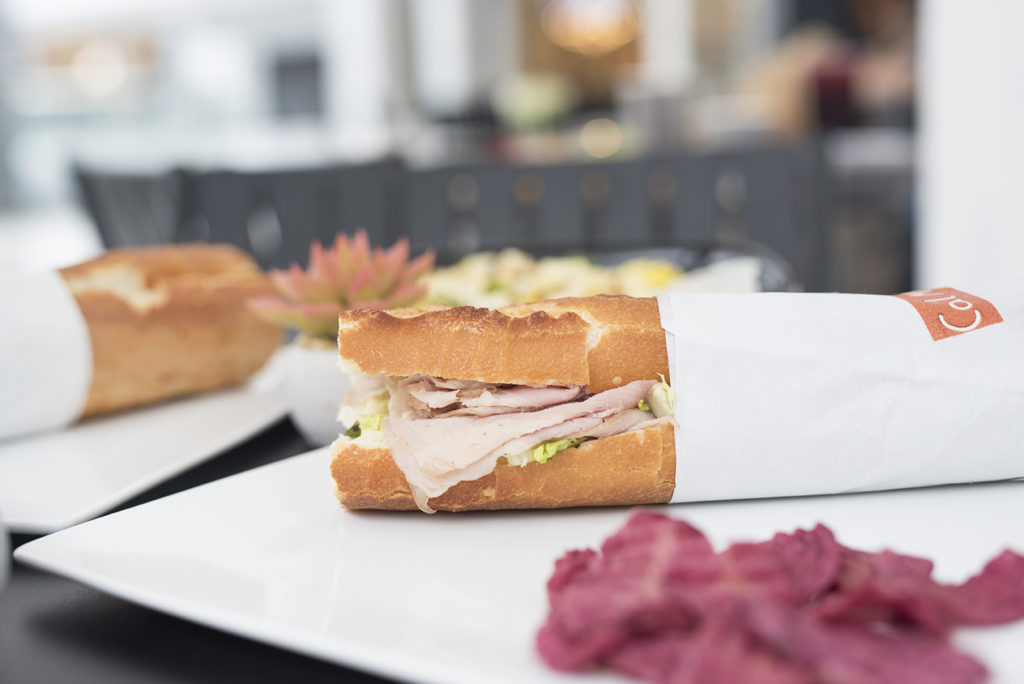 We ended up getting a few of the lunch options but we were so full from the delicious pastries we packed them up and enjoyed them at home later. Would definitely recommend these if you are the on the go because they stayed fresh throughout the day!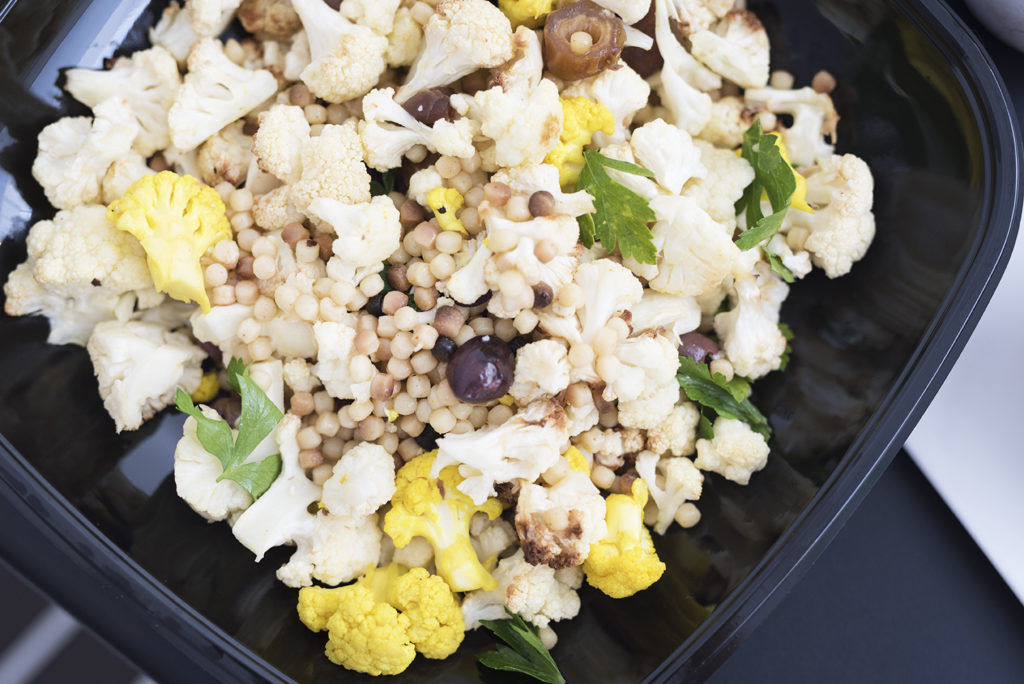 Overall, the options were really delicious and the space was sleek, modern, and inviting. I also love that it is tucked away in the corner. If you are shopping and you need to take a break from the chaos of the center, it is a great spot to hideaway for a minute and enjoy a warm latte!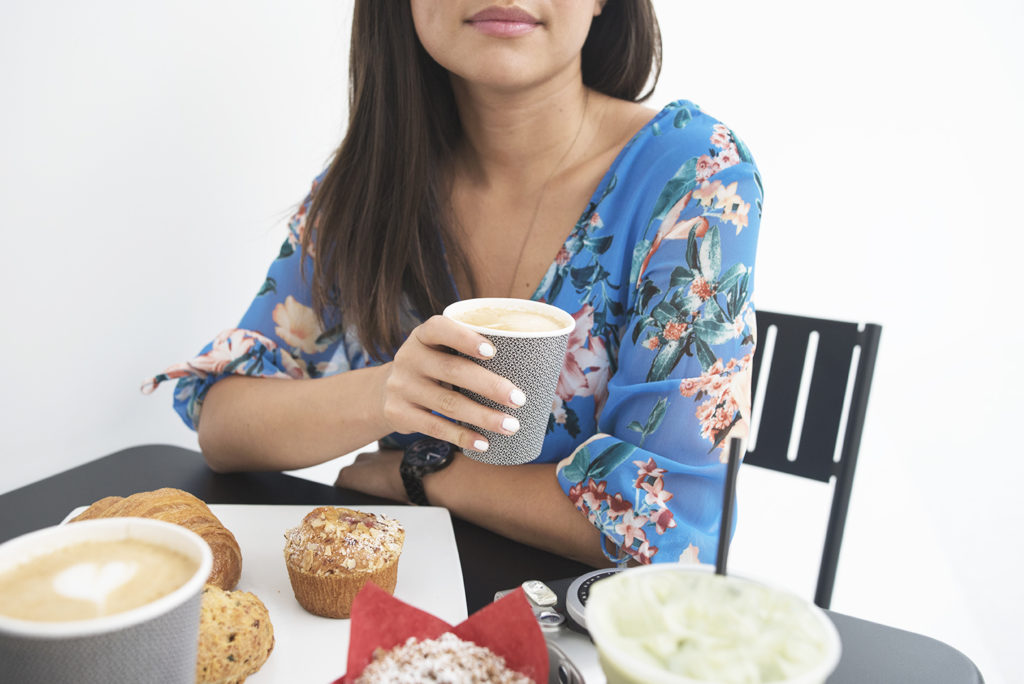 Have you been to the Beverly Center yet? What is your favorite place to eat at there?
xo Jus
p.s. I'm wearing the Joss romper from Speechless Dresses and I love how airy and comfy it is!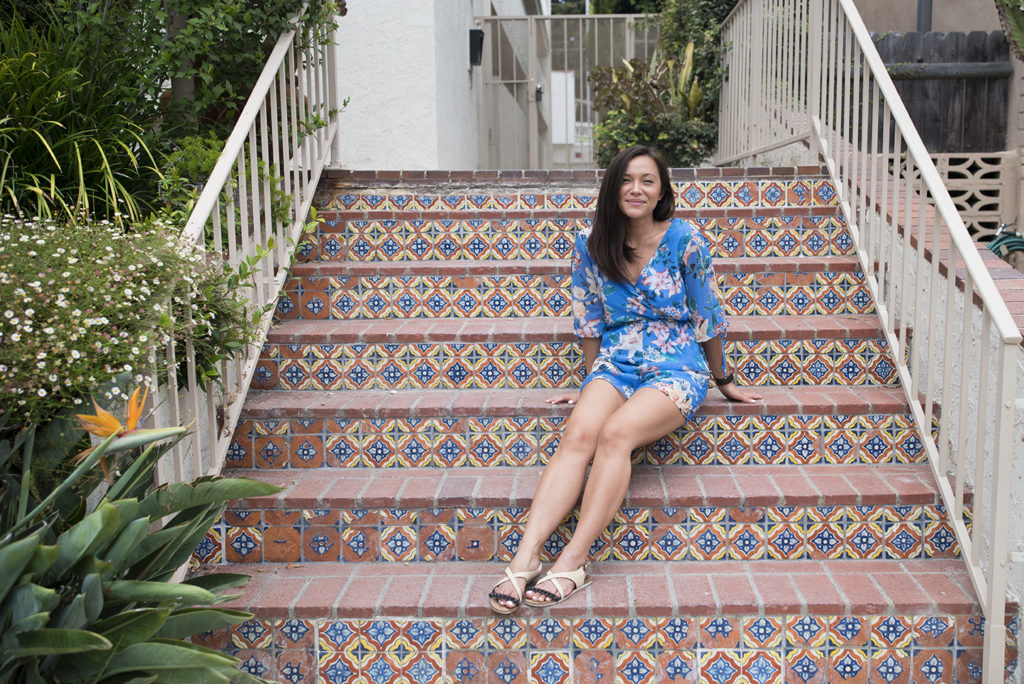 *Food provided c/o LAMILL, all opinions are my own 🙂