26 Jun

Early Morning Visit to Mr. Holmes Bakehouse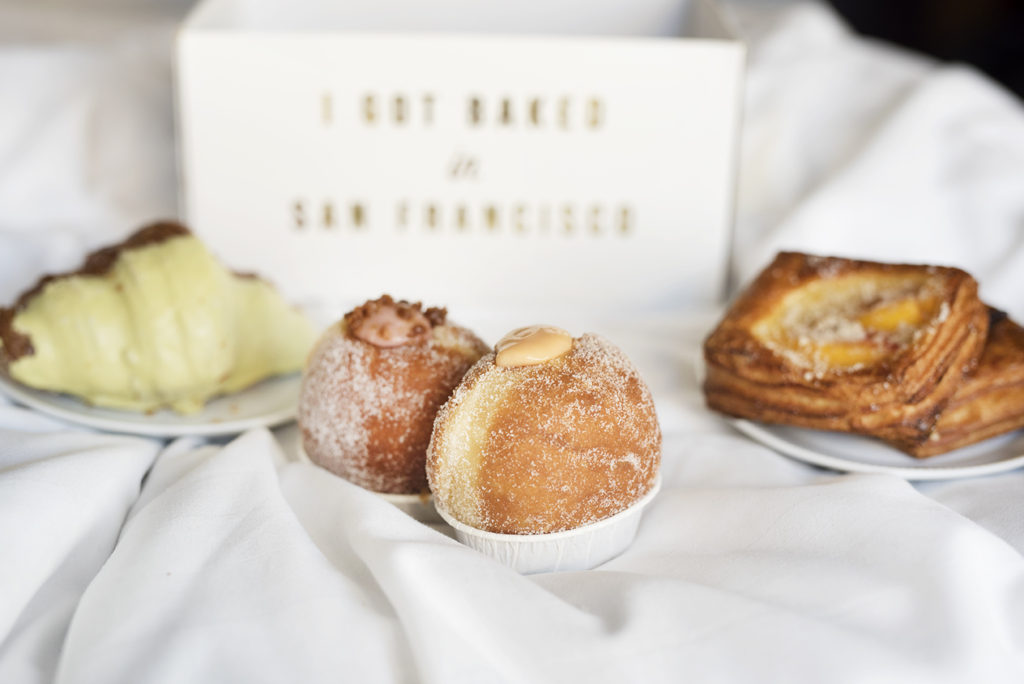 When I was in San Francisco I knew I couldn't leave until I tried Mr. Holmes bakehouse. For months I had been oogling over all the photos floating around Instagram saying "I got baked in San Francisco". I definitely had major FOMO hoping that eventually they would open a place in NYC.
I was so excited when I booked my SF trip because I knew this was my chance to give the bakehouse a try. I ended up going twice during my trip. The shop closes early, at 2:30pm, so I decided to get a jumpstart on the day by getting up at sunrise and getting to the bakehouse by 7am (right when they open). Since I was early, I missed my chance at getting a cruffin (they didn't start serving them until 9am) but at least I beat the line and had my pick of the morning's freshly baked goods!
My first visit there I ordered a lemon doughnut and a coffee. The dough of the doughnut was a dough you could only dream exists. It's the epitome of the perfectly airy dough that I aspire to learn to make at home. The cream was lightly tangy and not too sweet. It was the perfect morning treat.
I was so hooked after that first doughnut. The second time I went back with Sami and we decided to get a big assorted box. We got everything from the brightly colored matcha croissant to the peach cobbler sweet danish. Their doughnut flavors change daily so instead of the lemon doughnut they had a strawberry flavor and a grapefruit flavor. We got both.
The reason I like their baked goods so much is because it isn't overwhelmingly sweet. They also have some savory items too like their blue cheese bacon danish. I wish they would open up a spot in NYC but then again, I'd be there way more than I should be if they did!
Have you tried Mr. Holmes? Would love to hear your thoughts.
xo Jus