29 May

Let the Backyard BBQs Begin!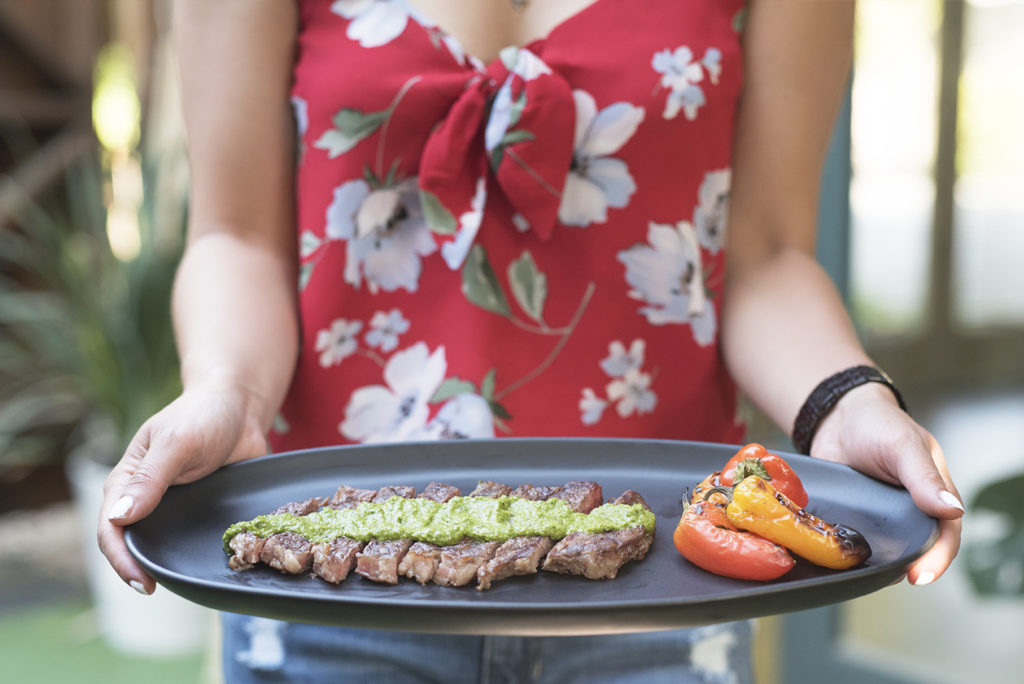 The past weekend was b-e-a-u-tifulllll. The weather was perfect, I squeezed in just the right amount of relaxation and got to kick off the BBQ season with the most delectable dishes! Being able to be outdoors all the time is something I've really been enjoying about California.
For Memorial Day, Sami and I headed over to my brother and Mary's place since they have a bigger outdoor space and a grill! I recently received the Ultimate Grill box from Strauss Direct so I thought this was the perfect time to try out their meats and see what all the fuss was about! Everything arrived quickly and was well packed with dry ice. For this BBQ we went with ribeye steaks and chicken wings. The summer grill box itself comes with A LOT so Sami and I are definitely looking forward to even more grilling in the very near future.
Everything was extremely fresh. We marinated the wings in a spicy wing sauce and grilled them until charred and crispy (just how I like 'em)! For the juicy juicy ribeye, we grilled it to medium and then topped it with a creamy kale pesto. We also grilled up a selection of fresh mini bell peppers, shishitos (my favorite), tomatoes, potatoes and red onions.
Nick and Mary recently started a blog of their own called Cups California so they were on top of it with the drinks. They made a tall pitcher of "Sunset Sangria" that was filled to the brim with fresh fruit and rosé! To garnish the glasses they added fresh nasturtium flowers.
Can't forget about dessert! Mary put out her favorite pie, strawberry rhubarb, and I brought some festive rice krispie treats!
To add a little fun, we played a couple rounds of Mario Kart and learned how to play Monopoly deal.
Overall, a weekend well spent with family!
Have you kicked off bbq season yet? What are your favorite things to grill?
xo Jus
WHAT: Backyard BBQ     WEAR: Top, Katwalk | Jeans, JBD | Watch, Alfred Sung      WHEN: Early Summer Evening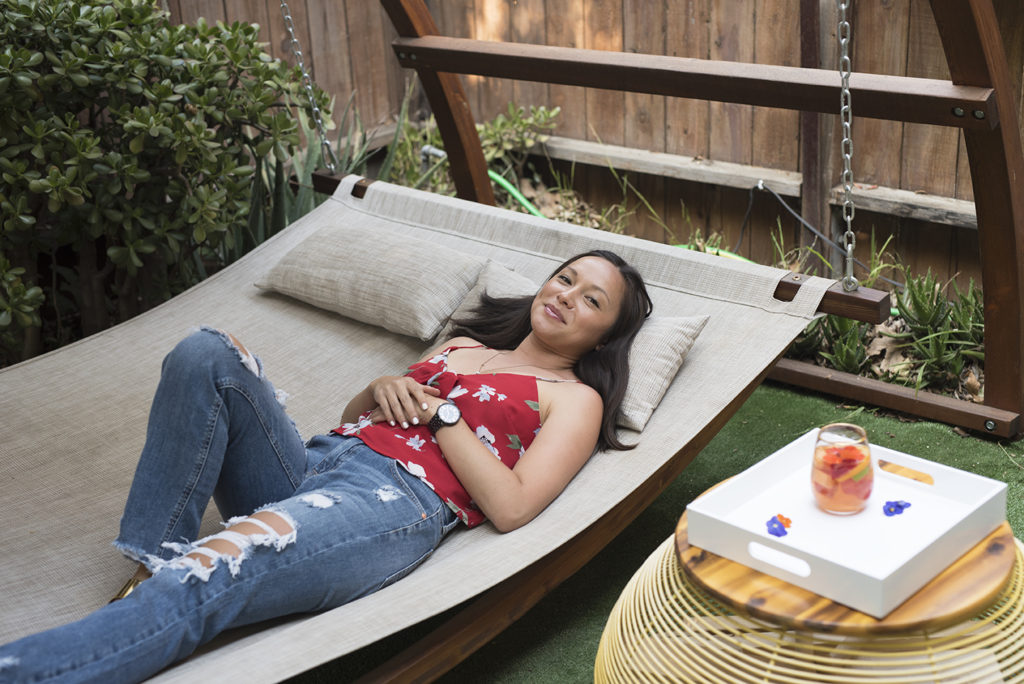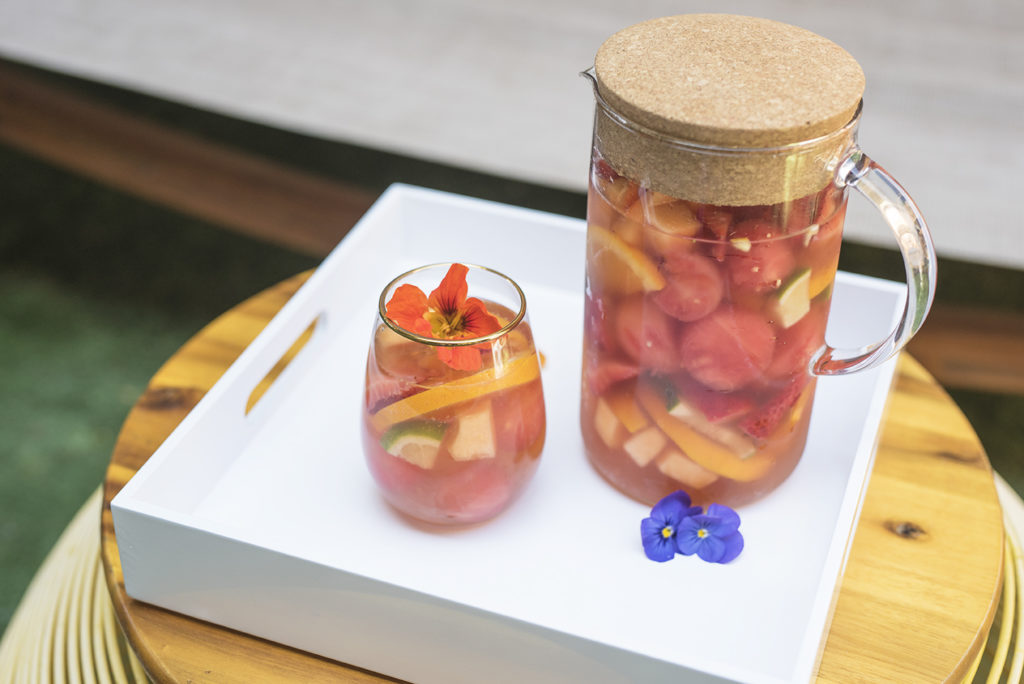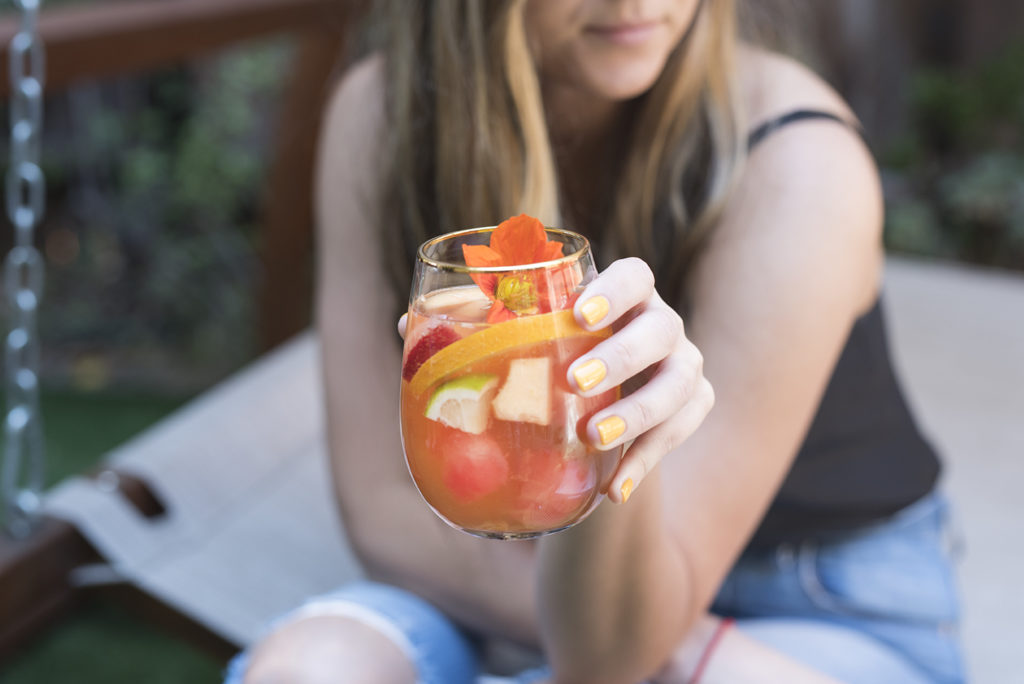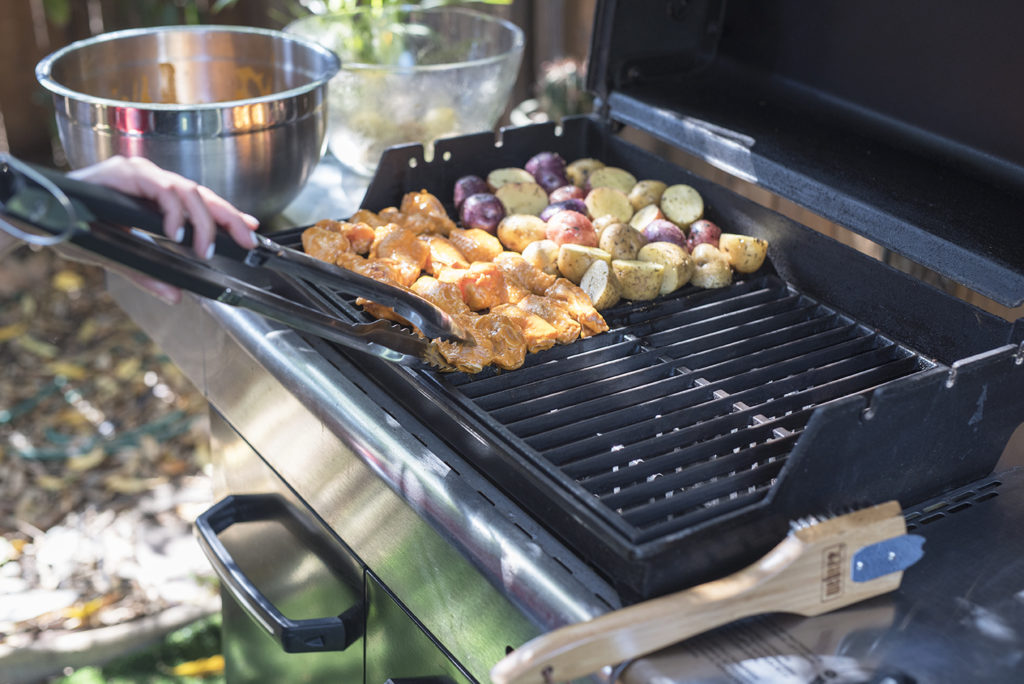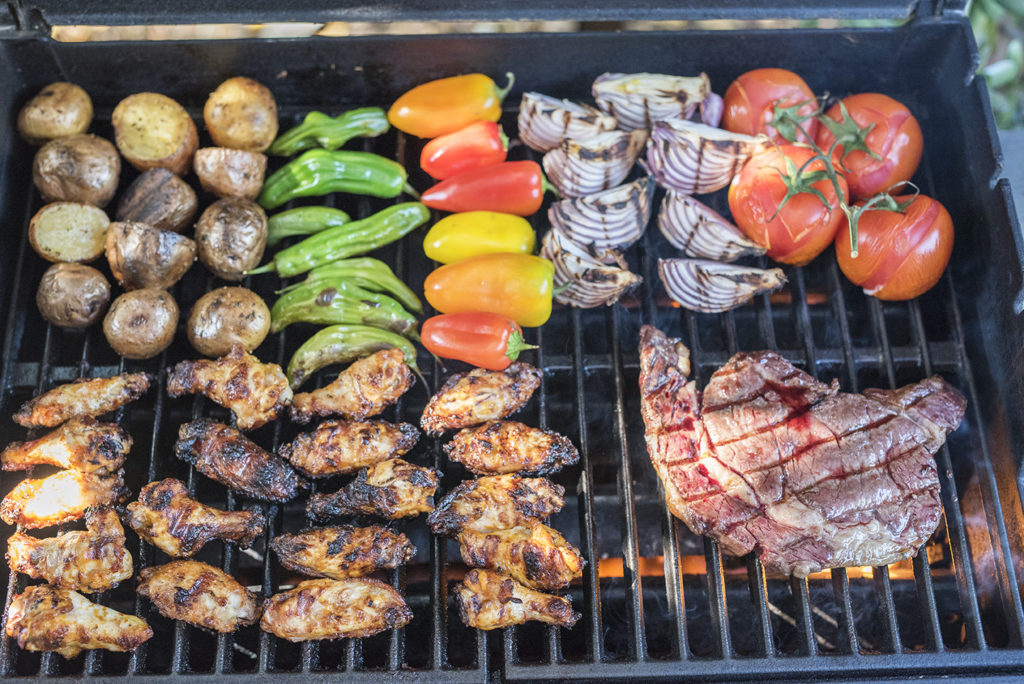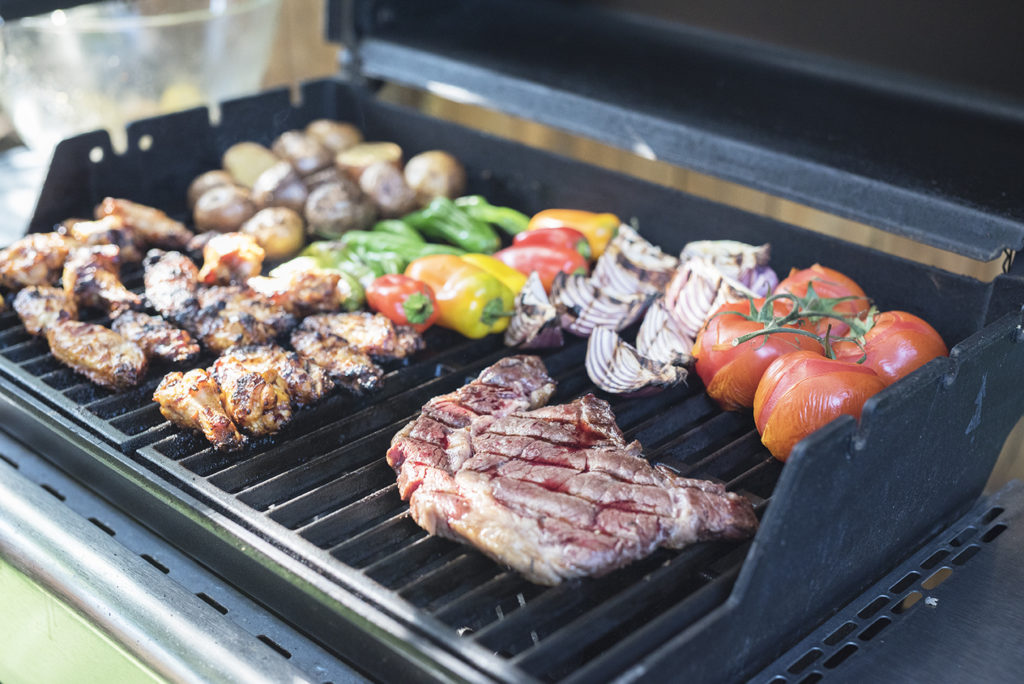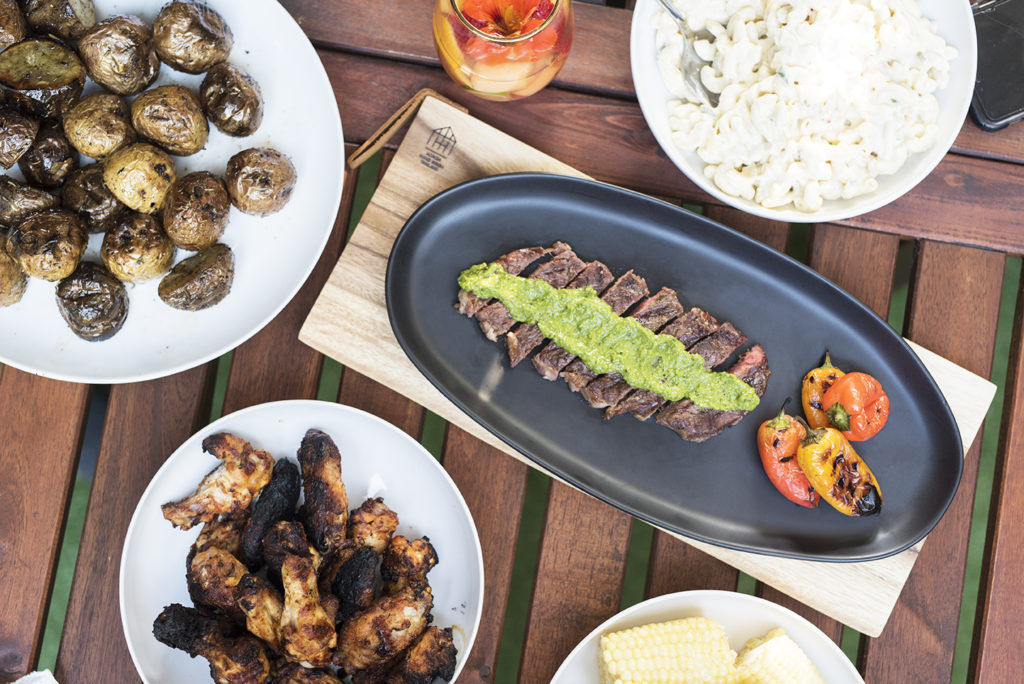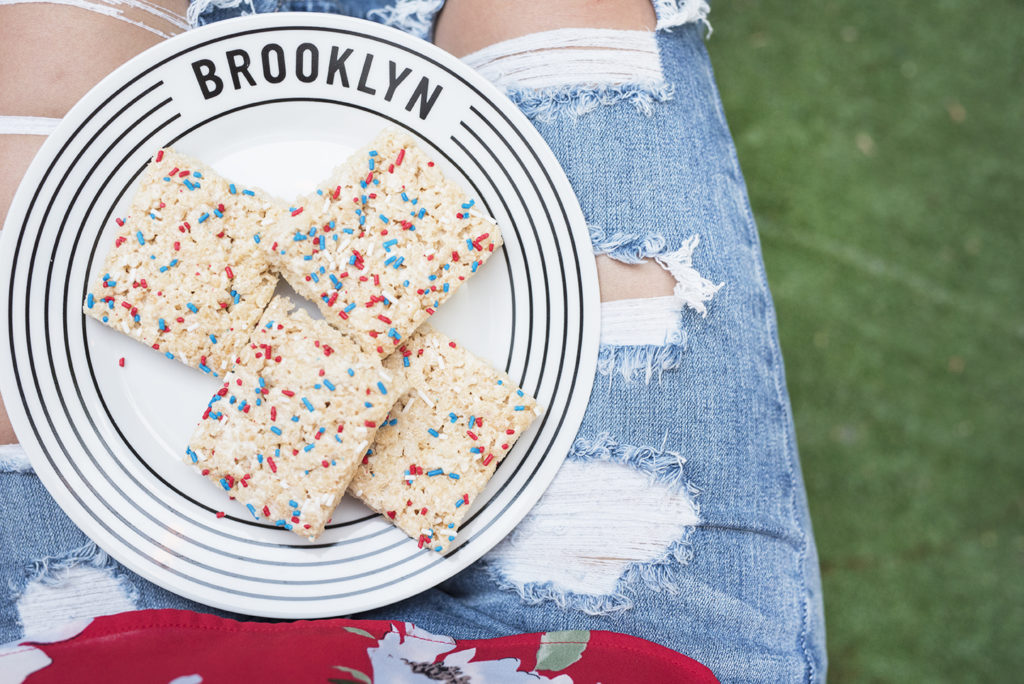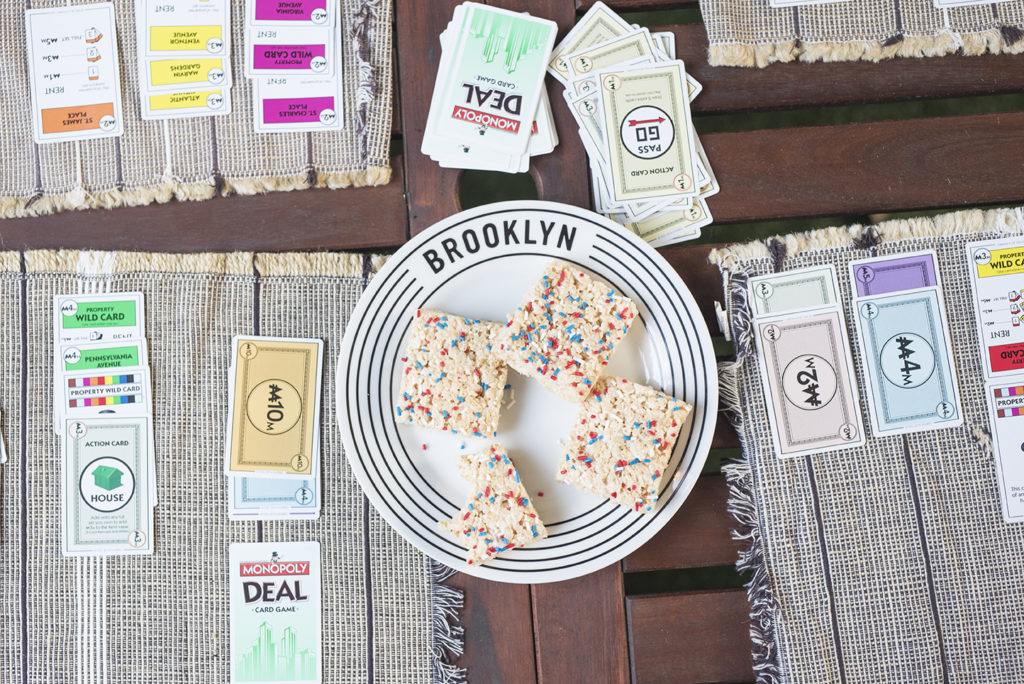 *Meats provided c/o Strauss Direct, all opinions are my own 🙂