27 Aug

Love List 8/27/14: Labor Day Recipes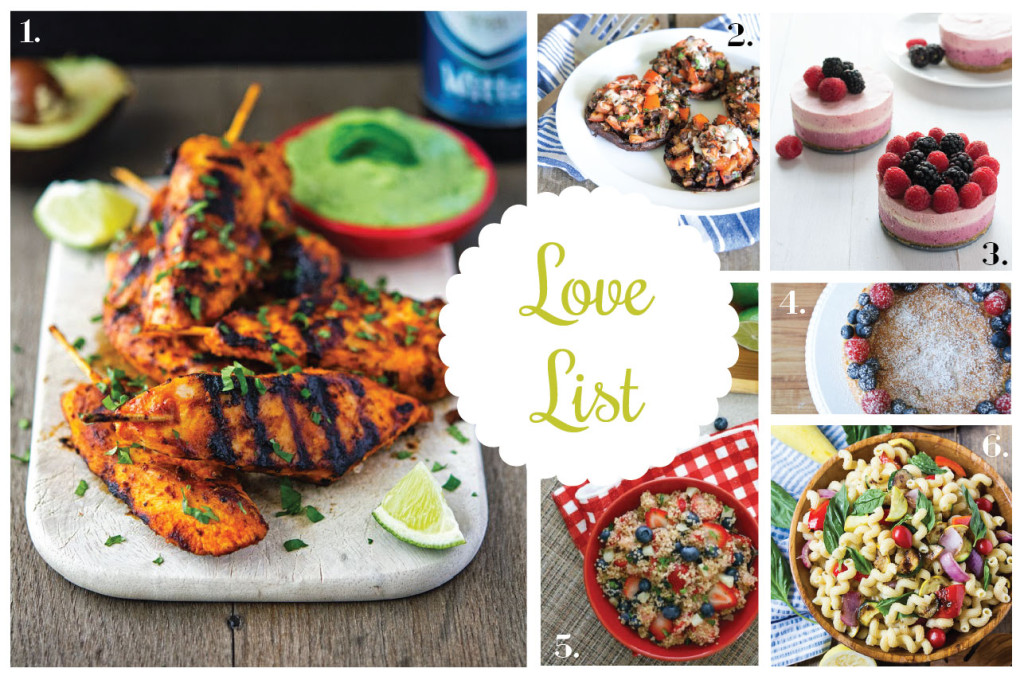 This summer flew by way too quickly. With Labor Day coming up, I will definitely be spending the weekend outdoors grilling and enjoying the last few days of summer. This week's love list is a collection of recipes that are great for Labor Day weekend!
1. Chipotle Honey Glazed Chicken, The Iron You
2. Grilled Herb and Tomato Stuffed Portabello Mushrooms, Back to Her Roots
3. Berry Stripe No-Bake Mini Cheesecakes, Sift & Whisk
4. Rustic Lemon Tart, Like Mother Like Daughters
5. Quinoa Fruit Salad, The Crave Gallery
6. Grilled Summer Vegetable Pasta Salad, Spicy Southern Kitchen 
What are you guys planning for Labor Day Weekend?