01 Dec

Trip to Grey Dog Cafe + Fresh Tangerine Jewelry Giveaway!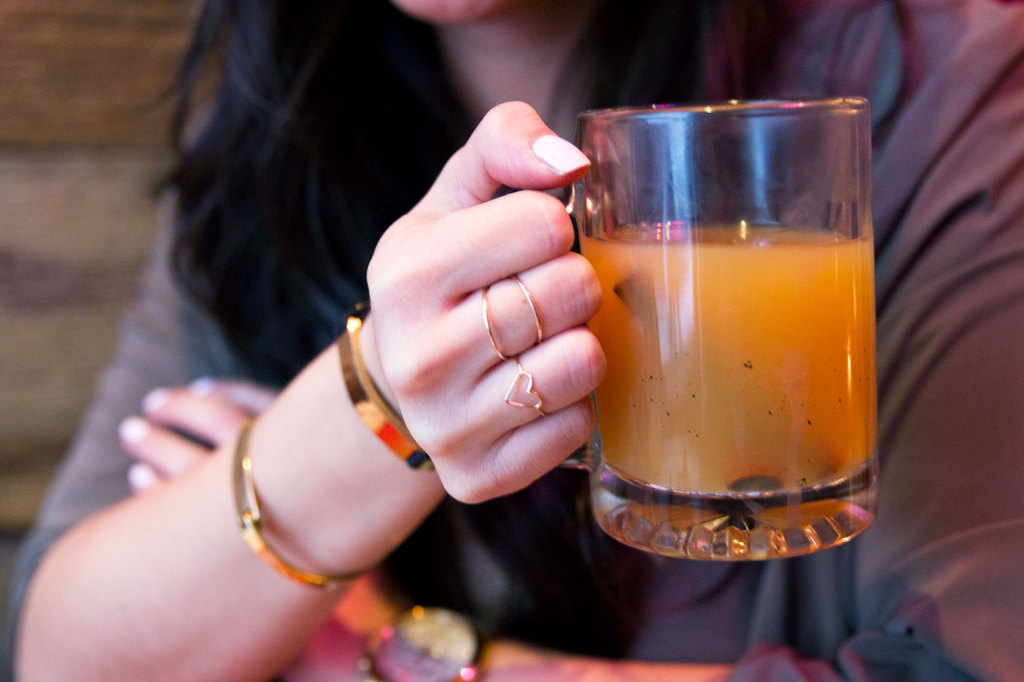 I'm not a huge fan of cold weather and definitely prefer summer to winter. However, the one thing I do like about this season is the food that comes with it. Recently, my friend Brittany from No Fomo and I stopped by The Grey Dog cafe and indulged in some pumpkin pie. This cafe is one of my favorites to visit when I'm looking for a laid back atmosphere that serves both coffee and food. Of course, it was absolutely necessary that we ordered some warm apple ciders with cinnamon sticks too!
The other positive thing about this season is that I get to wear hats! I love love love hats. The hat I wore here is a two tone floppy hat from Urban Outfitters. I also piled up on the gold jewelry. I tend to go with gold toned jewelry because I love how it compliments olive skin tones. The rings I'm wearing here are actually from an amazing new brand I recently discovered, Fresh Tangerine. Their jewelry consists of dainty everyday wear with adorable details. Here, I'm wearing a few stacking rings alongside my new favorite heart shaped ring! The good thing about Fresh Tangerine is that they make rings in nearly every size. My fingers are pretty tiny and it's hard to find rings that fit but with Fresh Tangerine, I'm able to get any style I like in the size I need.
Fresh Tangerine was also kind enough to kick this holiday season off with a giveaway for all you lucky readers! Check my Instagram to find out how you can win your own heart shaped ring. The contest will run this week :).
xo Jus