22 Nov

Love List 11/22/17: Recipes with Cashews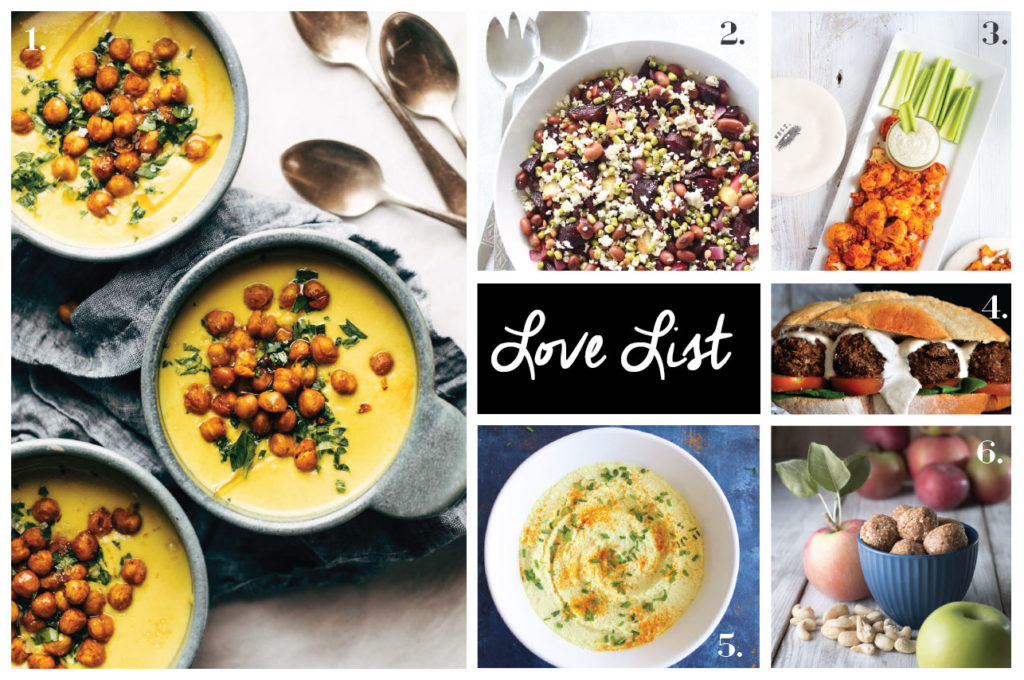 I was at a food event recently and made a new friend that just couldn't remember my blog name at first. When searching for my handle they asked, "What was it again, Cute in Cashew?" I chuckled but then though hmm maybe they're on to something???
Cashews are packed with vitamins and minerals such as vitamins E, K, and B6. For minerals, they are a good source for magnesium and iron (I tend to be iron deficient so that's good news for me)! Although I don't reaalllly have any plans to change the name of my blog to Cute in Cashew – haha – I did want to dedicate a love list to this cute lil' nut. Thought this week would be great since it is National Cashew Day!
This nut is also a sneaky lil' thing! Not only are they crunchy bites of goodness to snack on when you are hungry, you can also use cashews to make recipes creamy. I found that out when I made a delicious green soup once that called for adding cashews and stick blending. I never would have thought the cashews would give the soup a creamy thick texture.
The recipes below all incorporate cashews in some way.
1. Golden Soup, Pinch of Yum
2. Roasted Beet Potato Salad with Cashew Dressing,  Berry Sweet Life
3. Buffalo Cauliflower Wings, Eating Bird Food
4. Mushroom Meatball & Garlic Cream Sandwich, The Hungry Herbivores
5. Organic Cashew Dip, Full Plate of Life
6. No Bake Apple Pie Cookie Bite, My Wife Can Cook
Do you have any favorite recipes that use cashews?
xo Jus