07 Jan

Love List 1/7/14: Cast Iron Skillet Recipes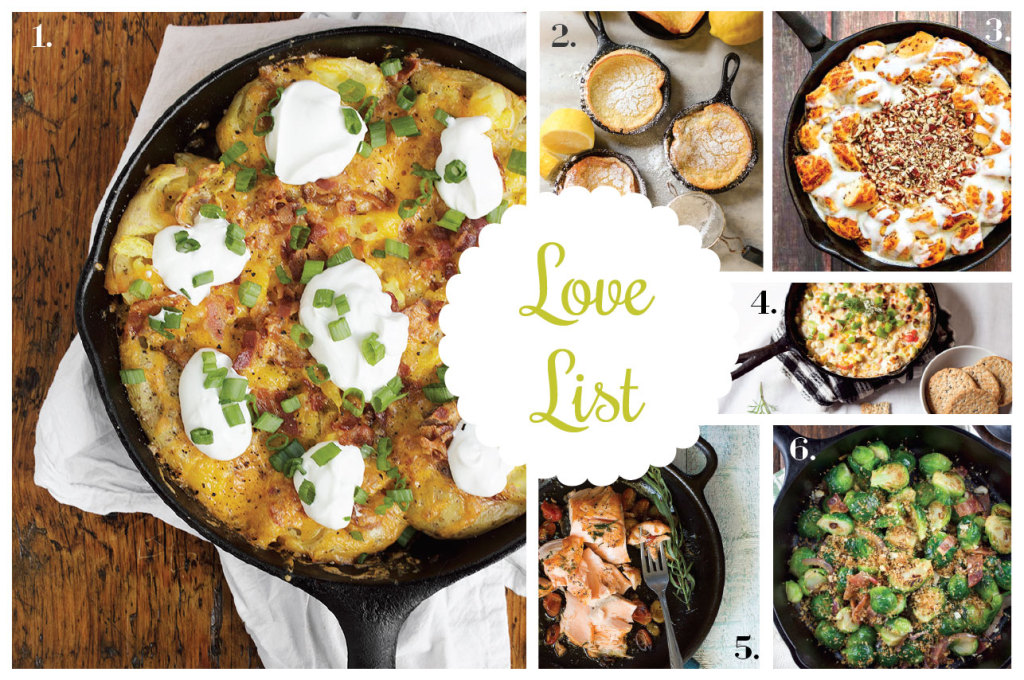 My dad is a huge fan of cast iron cooking and he recently handed down one of his cast iron skillets to me. It took me a while to warm up to the idea of using it because I wasn't sure how to properly season it and everything would stick. Over the past month, I've been using it a bit more frequently and am really starting to get the hang of using it! I decided to do a round up cast iron skillet recipes that I'm now dying to try :).
1. Loaded Smashed Potato Skillet, Seasons & Suppers 
2. German Pancakes, Tikkido
3. Skillet Cinnamon Rolls with Salted Caramel & Pecan Cream Cheese, the Wicked Noodle
4. Smoky Skillet Hot Corn Dip, Healthfully Ever After
5. Seared Salmon with Tarragon & Tomatoes, Foodnessgracious 
6. Sauteed Brussels Sprouts with Bacon, Jessica Gavin
Do you guys have any awesome cast iron skillet recipes you can't live with out?
xo Jus