22 Feb

Love list 2/22/17: Pistachio Recipes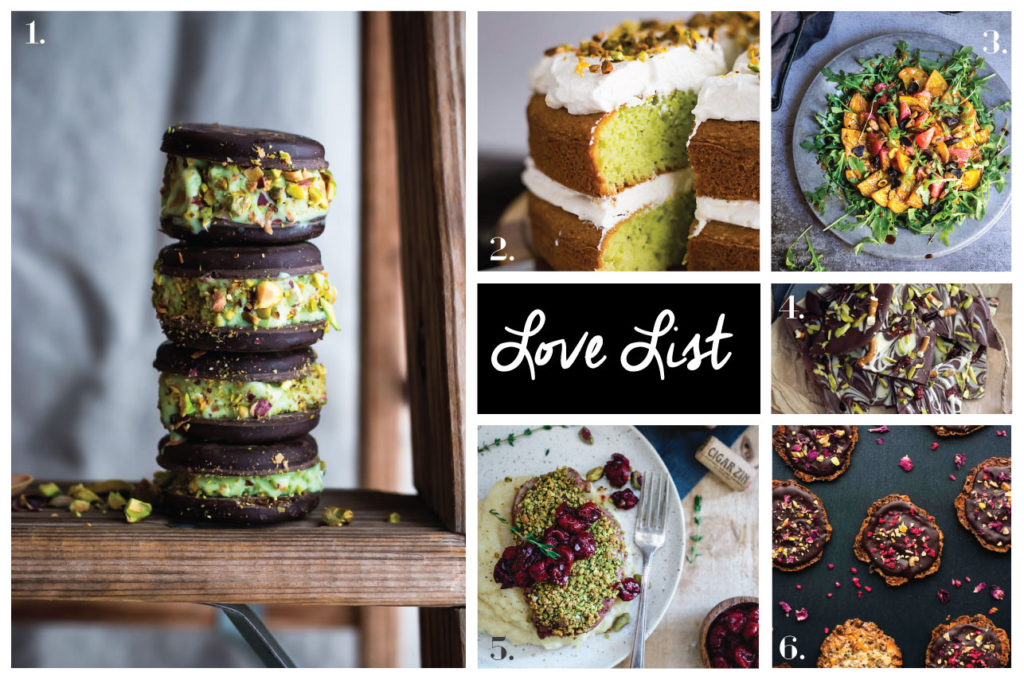 National Pistachio Day is right around the corner (February 26th to be exact)! I couldn't let this week pass without showing a little love for my favorite, flavorful nut – the pistachio :). This week's love list is a roundup of sweet and savory recipes that incorporate pistachios. The photos are drool worthy and the flavor combinations sound amazing.
1. Pistachio Ice Cream Sandwiches with Thin Mints, Meg is Well
2. Lemon Pistachio Cake, The Life Jolie
3. Smoky Beet Salad with Pistachio Butter, Viktoria's Table
4. Pistachio and Pretzel Chocolate Barks, Spices N Flavors
5. Pistachio Crusted Lamb Chops, Running to the Kitchen
6. Pistachio Almond Florentines, Eat Love Eat
What's your favorite pistachio recipe?
xo Jus