29 Nov

Love List 11/29/17: Pie Recipes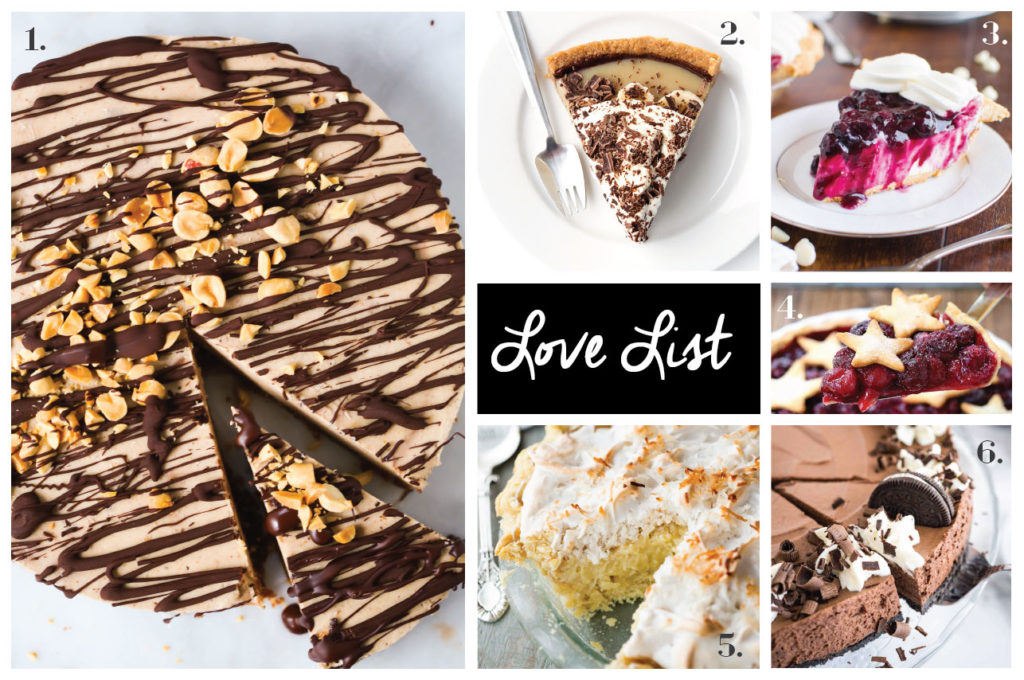 Tis the season to be merry! I'm sure everyone's calendars are already filling up with get togethers, holiday parties, family gatherings, etc. If you're scratching your head trying to think about what you can bring to your next soiree then honestly you can't go wrong with pie!
This week's round up is a solid collection of decadent pies that will surely please your friends and family.
1. Gluten-free No Bake Peanut Butter Pie, Primavera Kitchen
2. No Bake Banoffee Pie, Sweetest Menu
3. White Chocolate Blueberry Cream Pie, A Bajillian Recipes
4. Bourbon Soaked Cherry Pie, Mantitlement
5. Easy Peazy Meals, Coconut Cream Pie
6. Chocolate Mousse Cake, Plated Cravings
What is your favorite kind of pie?
xo Jus