04 Nov

Love List 11/4/15: Leftover Halloween Candy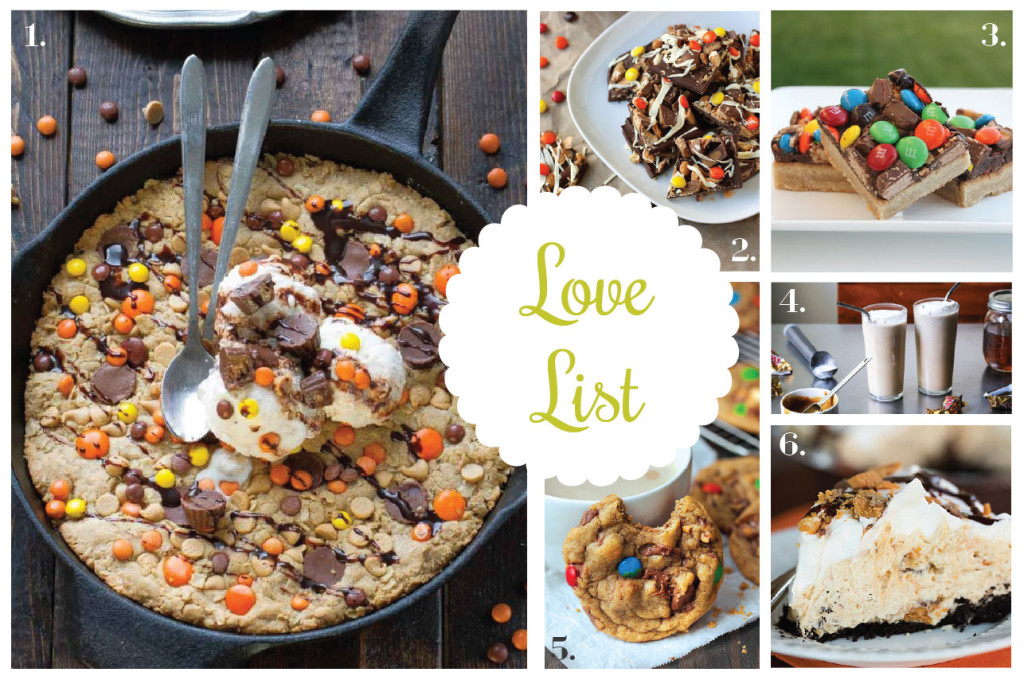 Several days may have already passed since Halloween however, how many of you are still starring at large pile of left over candy on your counter? Not sure what to make with all of it? Then check out the recipes below!
1. Reese's Peanut Butter Skillet Cookie, Life Made Sweeter
2. Halloween Candy Bark, Completely Delicious
3. Candy Bar Shortbread Squares, Eat At Allies
4. Candy Bourbon Milkshake, Kitchen Konfidence
5. Trick-or-Treat Cookies, The Kitchen Adventurer
6. No-Bake Butterfinger Pie, Brown Eyed Baker
Do you have a fun recipe you like to whip up with all of your left over Halloween candy?
xo Jus