07 Dec

Love List 12/7/16: Brownies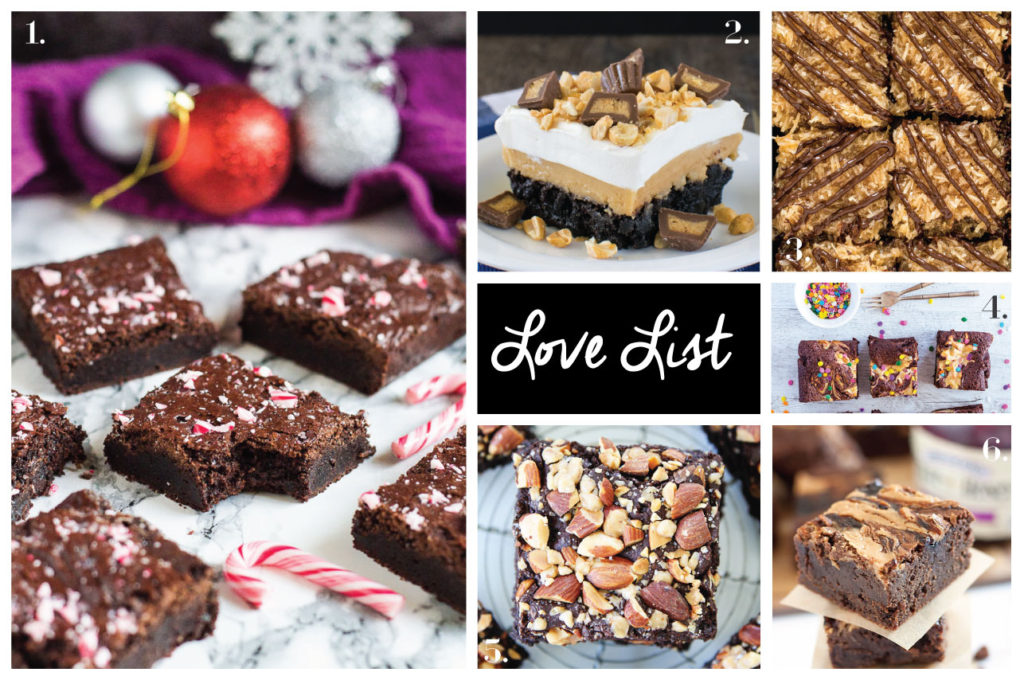 My favorite brownie is the gooey, fudgey, decadent chocolate type topped with chocolate frosting and funfetti sprinkles. The really simple kind that you can pick up in a tinfoil tray at your local grocery store's bakery. The ones with way too much sugar to be healthy but are down right addicting. Yeah, those are definitely my guilty pleasure. This week is a round up of decadent brownie recipes with interesting add-ins to celebrate national brownie day tomorrow!
1. Peppermint Mocha Brownies, Marsha's Baking Addition
2. Peanut Butter Brownie Dessert, Bru Crew Life
3. Samoa Brownies, Chef Savvy
4. Funfetti Cheesecake Brownies, Spicyicecream
5. Almond Toffee Sea Salt Brownies, Two Peas & Their Pod
6. PB&J Brownies, The Life of Jolie
What's your favorite brownie recipe?
xo Jus