08 Feb

Love List 2/8/17: Valentine's Day Treats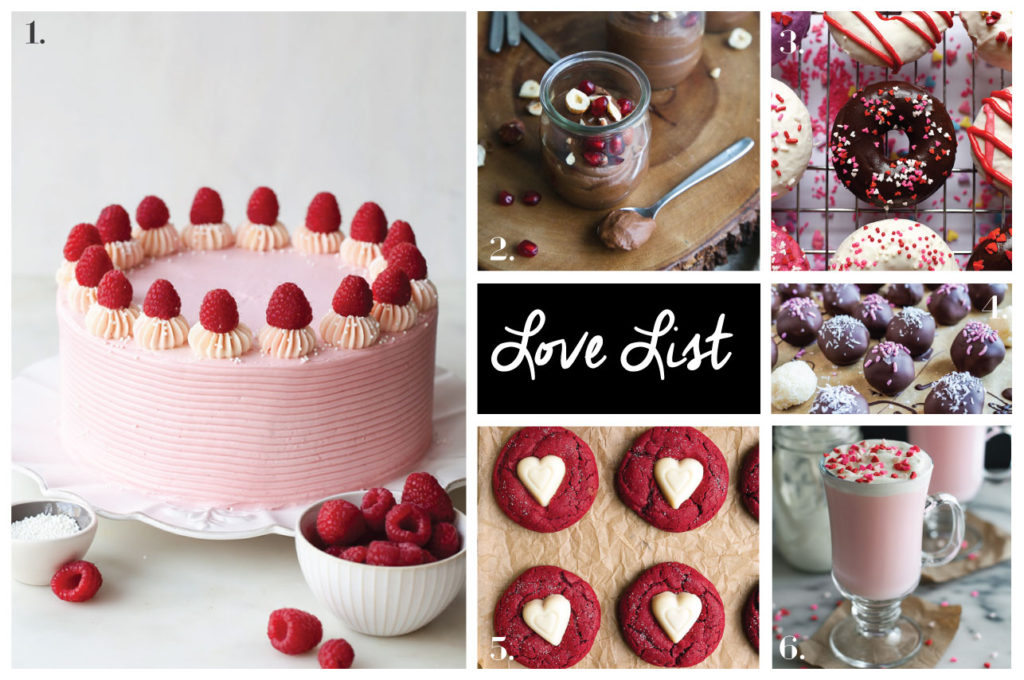 Valentine's Day is coming up!! I've already been posting a couple of ideas and recipes for the special occasion but I feel like you can never have too many Vday ideas floating around in your mind! Especially when it involes something pink, red, or chocolatey ;). So this week I rounded up a set of delicious and pretty treats that would be great to whip up on Valentine's Day!
1. Chocolate Raspberry Cake, The Cake Blog
2. Mexican Chocolate Avocado Mousse, The Green Life
3. Red Velvet Donuts, Let's Eat Cake
4. Salted Dark Chocolate Coconut Balls, Tara's Multicultural Table
5. Red Velvet Sugar Cookies, Dessert for Two
6. Pink Hot Chocolate with Mason Jar Whipped Cream, Baking Mischief
What are you planning to make this Valentine's Day?
xo Jus