26 Jul

Love List 7/26/17: Garden Party Inspiration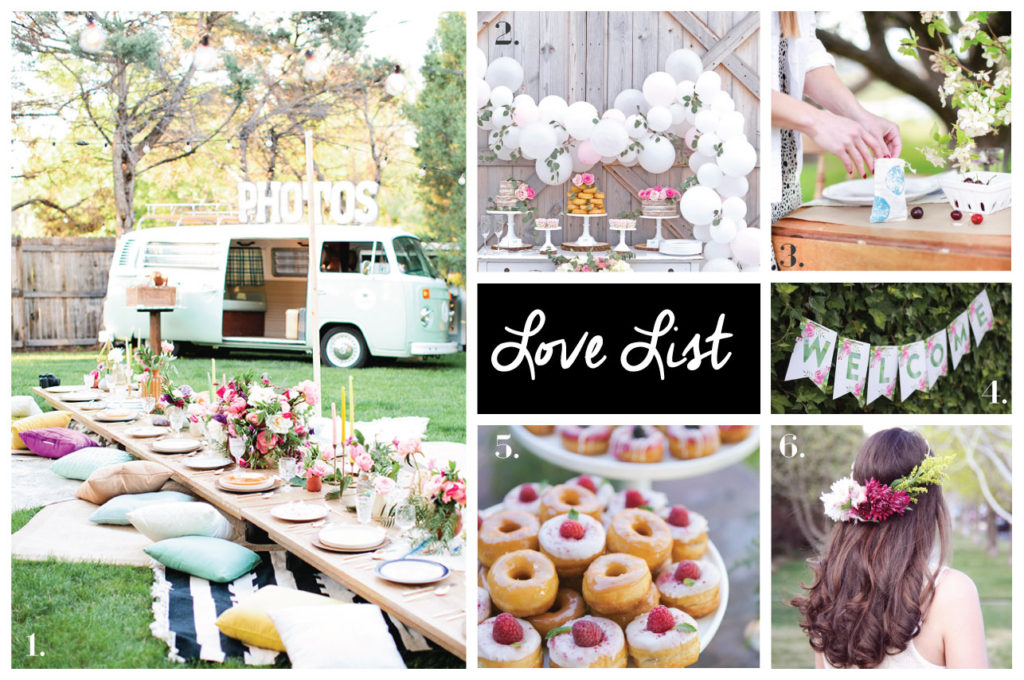 I love NYC, a lot. There are so many things right at your fingertips. There are opportunities and fun events on the daily. There is however, one thing I do miss about the suburbs. Having a backyard. I dream of the day I'll have a lush green garden and patio. Or hey I'd even settle for a teeny terrace just big enough to hang a set of string lights. When that day comes, I will host a garden party. Until then, I'll continue to day dream.
For this week's love list, I put together inspiration for a dreamy garden party. Wether you have a backyard and plan on hosting your own soirée this summer or you're like me and just day dreaming, this list will surely make you swoon!
1. Bright Boho Inspiration, Inspired by This
2. DIY Balloon Garland, Oriental Trading 
3. DIY Citrus Stamped Favor Bags, Boxwood Avenue
4. Floral Alphabet Bunting, Swooned
5. Garden Party Inspiration, MyDomaine
6. Simple DIY Flower Crown, Lovely Clusters
Have you planned an enchanting outdoor party lately? What are your best tips?
xo Jus