31 May

Love List 5/31/17: Doughnuts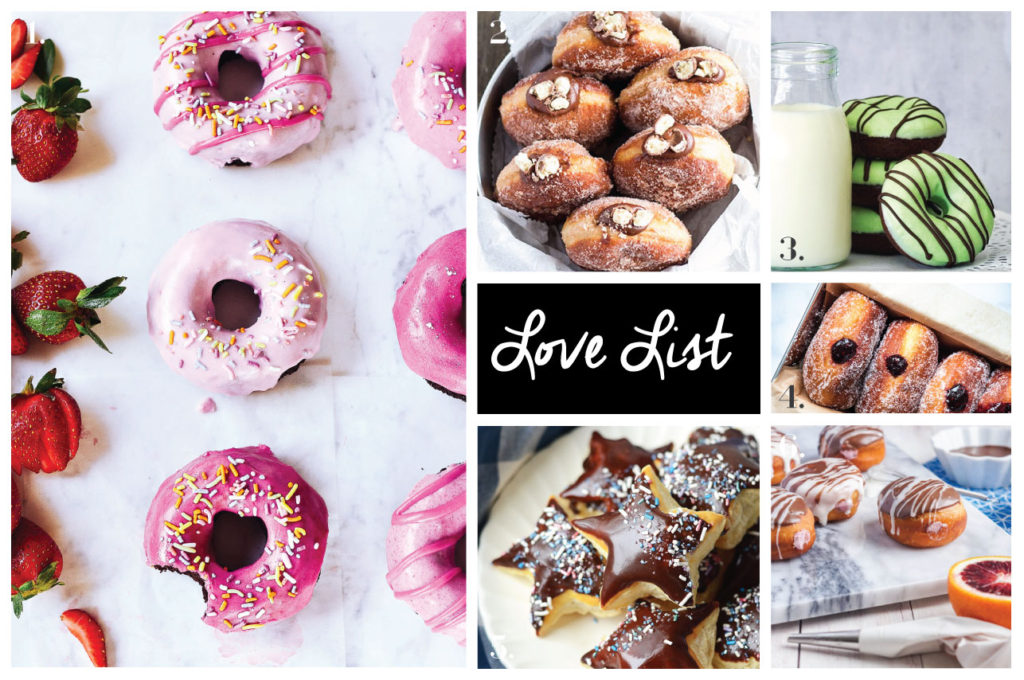 I love doughnuts because they're one of those sweet treats where the recipe can be adapted to create over a zillion different flavor combinations. Plus you can add cute and colorful toppings if your heart desires! National doughnut day is on June 2nd so why not celebrate with your favorite variety or try a new recipe (like one of the ones below)!
1. Paleo Brownie Doughtnuts, Paleo Gluten Free Eats
2. Malteser Doughnuts, M Bakes
3. Mint Chocolate Baked Donuts, Sweetest Kitchen
4. Raspberry Doughnuts, Belula Cuisine & More
5. Galaxy Puff Pastry "Donuts", Vintage Kitty
6. Blood Orange Cream Cheese Filled Doughnuts, Tara's Multicultural Table
What's your favorite kind of doughnut?
xo Jus