14 Jun

Love List 6/14/17: Fudge Recipes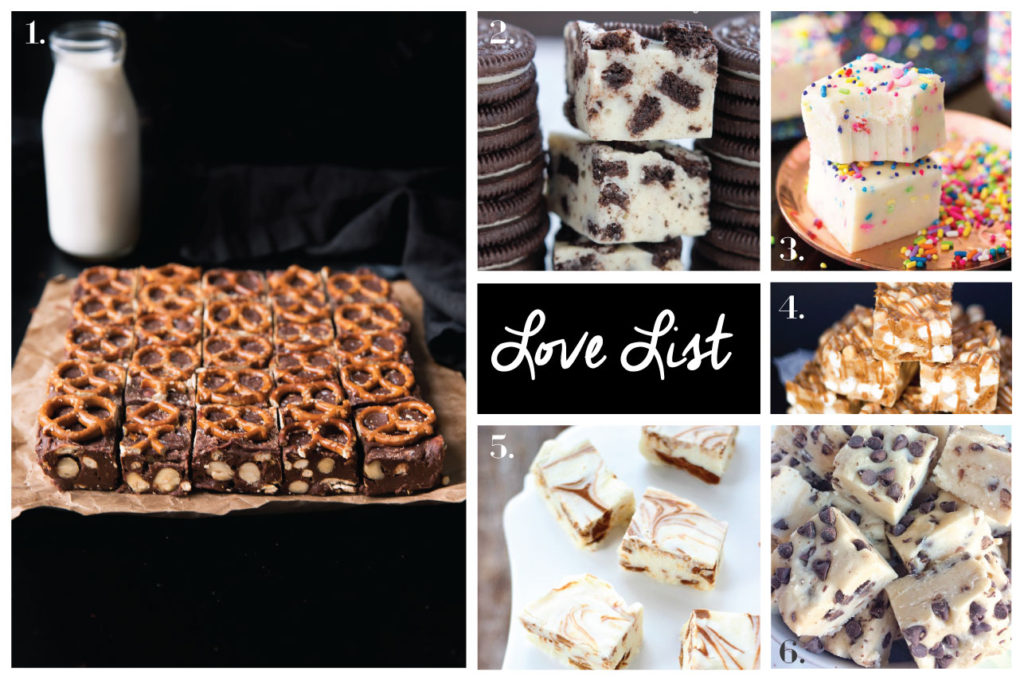 I grew up near the beach in south Jersey. Not the "Jersey Shore" as you may know it from the TV show but rather a cute quaint town where the summers would be busy with families sunbathing at the beach and bikers gliding up and down the main boulevard. There's a small area on the island that has a couple of gift shops and eateries plus one of my favorite places ever – Country Kettle Fudge. Whenever we were over there as kids we would stop in for a treat. They make the fudge right in front of you and the second you walk through the door the scent takes over.
National fudge day is coming up on June 16th so I wanted to put together a roundup of fudge recipes for inspiration!
1. Salted Pretzel Nutella Fudge, Broma Bakery
2. Oreo Fudge, Dessert Now Dinner Later
3. Cake Batter Fudge, The Best Blog Recipes
4. No Bake Biscoff Rocky Road Fudge, Kitchen Mason
5. Cinnamon Roll Fudge, Simply Gloria
6. Chocolate Chip Cookie Dough Fudge, Together As Family
What is your favorite fudge flavor?
xo Jus