21 Jun

Love List 6/21/17: Berry Recipes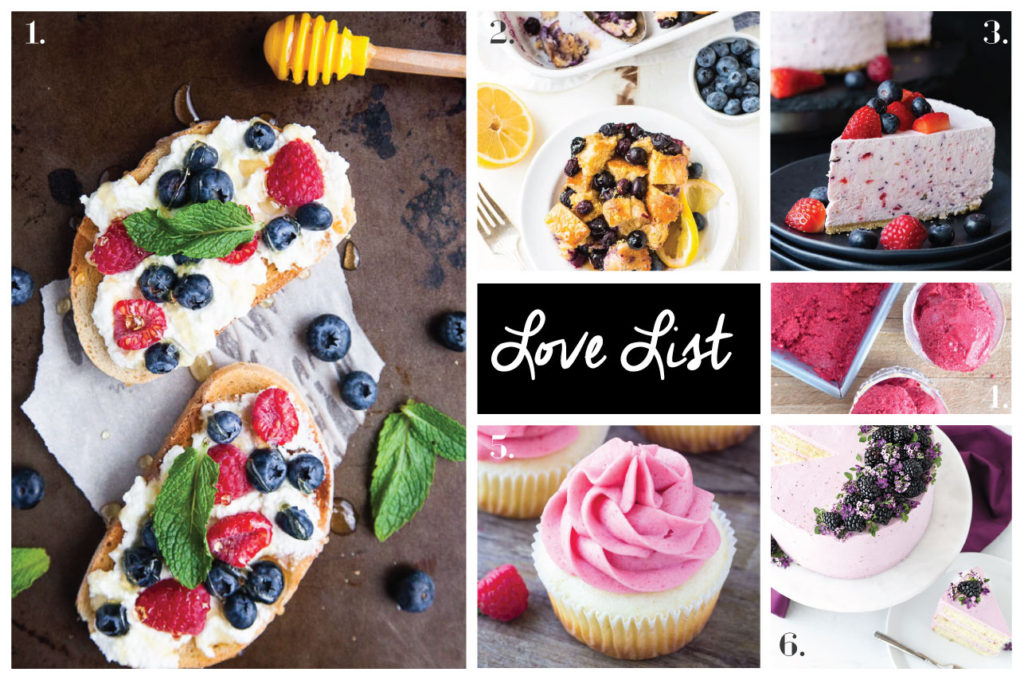 One of my favorite things about summer is the abundance of fresh berries! I love making recipes with berries and for this weeks love list I wanted to do a round up of mouth watering recipes that features these wonderful fruit beauties.
1. Honey Ricotta Toast with Berries, Breakfast for Dinner
2. Blueberry French Toast with Lemon, Well Plated
3. No Bake Berry Cheesecake, Baked by an Introvert
4. Triple Berry Sorbet, Measuring Cups Optional
5. Raspberry Buttercream Frosting, Just so Tasty
6. Blackberry Lime Cake, The Cake Blog
Do you have any favorite recipes that feature berries?
xo Jus