29 Aug

Love List 8/29/18: Goat Cheese Recipes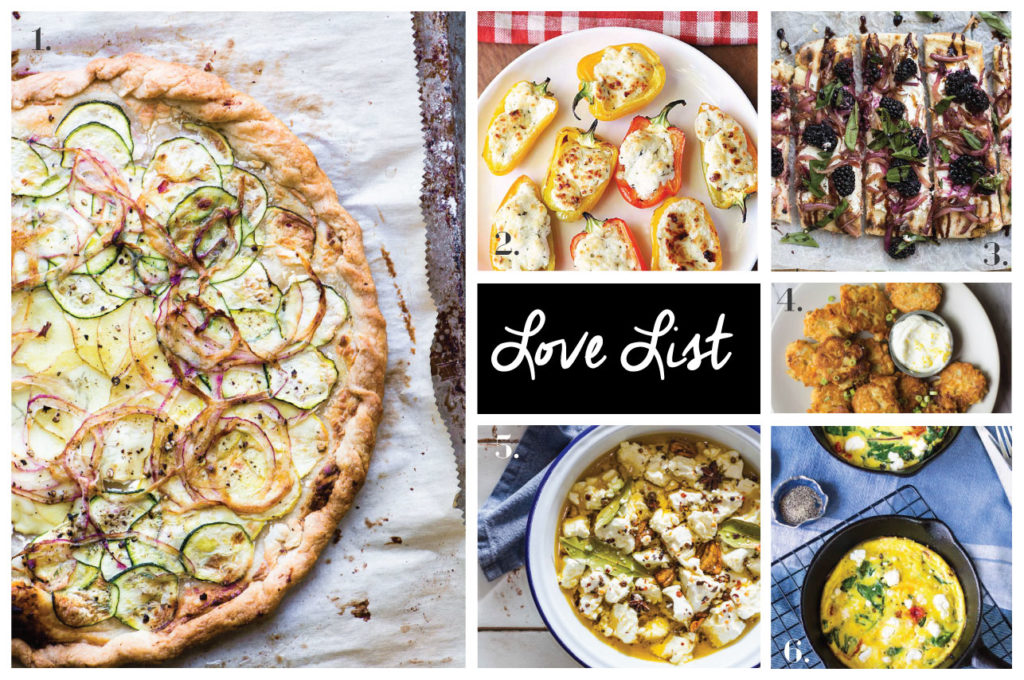 One of my favorite cheeses to work with in recipes is goat cheese. I love how soft and creamy it is and I love the subtle tang to its flavor. Goat cheese is great to add to soups, top on pizza, and eating plain with crackers and a little pepper jelly!
For this week's love list, I rounded up a group of recipes where goat cheese really shines!
1. Goat Cheese and Summer Squash Tart, The View from Great Island
2. Goat Cheese Stuffed Mini Peppers, Healthy Recipes
3. Goat Cheese and Blackberry Flatbread Pizzas, Kiwi & Carrot
4. Artichoke & Goat Cheese Fritters, The Gourmet RD
5. Marinated Goats Cheese with Spices, Notes of Bacon
6. Easy Frittata with Greens and Goat Cheese, All That's Jas
What are your favorite recipes to make that use goat cheese?
xo Jus