01 Aug

Love List 8/1/18: Ice Cream Sandwiches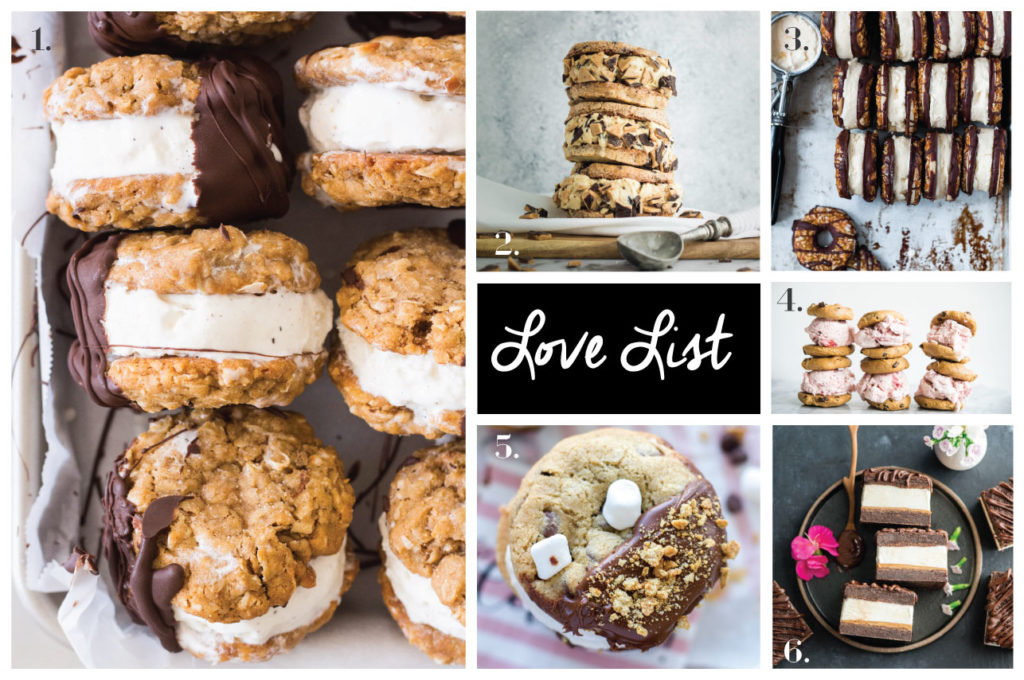 Ice cream sandwiches have been on my mind non stop lately. I actually just picked up a gluten free waffle mix so that I can make some waffle ice cream sandwiches later this week (gluten free so that Sami can enjoy them too).
To get a little inspiration for my attempt later this week, I bookmarked a handful of delicious recipes and thought I'd share them with you too!
1. Chocolate Dipped Oatmeal Ice Cream Sandwiches, The Sweet & Simple Kitchen
2. Brown Sugar Toffee Ice Cream Sandwiches with Chocolate Chunk Shortbread, Good Things Baking
3. Samoas Ice Cream Sandiwch Cookies, Broma Bakery
4. Strawberry Ice Cream Sandwiches (GF), Fed + Fit
5. S'more Chocolate Chip Cookie Ice Cream Sandwiches, A Latte Food
6. Peanut Butter Brownie Ice Cream Sandwiches, Joy Food Sunshine
What is your favorite way to make an ice cream sandwich?
xo Jus