20 Jun

Love List 6/20/18: Recipes with Peaches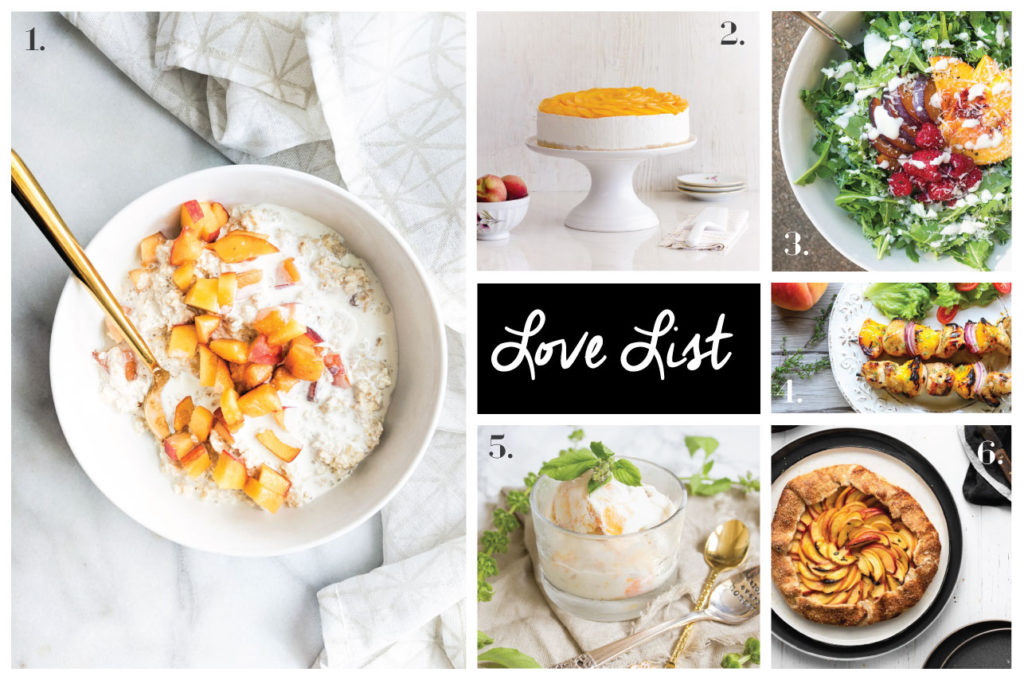 I got off track a bit the past couple of months with my regular posts. The weekly Love List being one of them. The cross country move messed with my schedule a bit and I've really been meaning to get this one back on the calendar. One of my favorite reasons for this series is it allows me to dedicate time to finding inspiration from all of the other lovely blogs and websites out there! I'm honestly amazed at how creative people can be.
This week I decided to feature one of my favorite, juicy fruits: peaches! I've gathered a collection of recipes where the peaches really shine through.
1.  Peaches and Cream Overnight Oats, Our Balanced Bowl
2. Lemon Thyme Peach Galette, Two Cups Flour
3. No Bake Cheesecake with Peaches, Lil Cookie
4. No Churn Roasted Peach Lemon Basil Ice Cream, Cooking with a Wallflower
5. Arugula Salad with Stone Fruit, Kitschen Cat
6. Peach Whisky Chicken Kebabs, The Food Blog
What are your favorite dishes that incorporate peaches?
xo Jus