26 Sep

Parm Crisps: Cheesy Crispy Bites that are Perfect for Parties & Appetizers!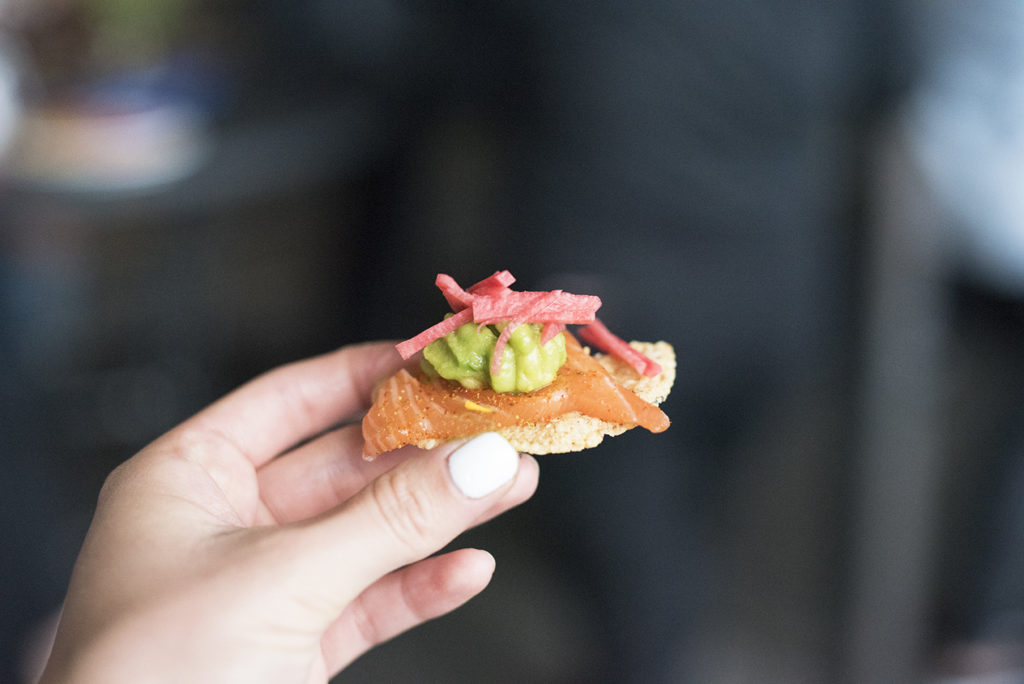 City Vineyard is a cute spot along the Hudson that I've been wanting to check out for a while now. Sami and I like to go running along the path over there and always pass by it but have not had the chance to stop in. When Parm Crisps reached out and said they were hosting an event there I was 100% in. Cheese & wine? What could be better!
For the event, we were out side overlooking the water and they had setup huge charcuterie plates alongside parm crisps. This was the first time I tried the crunchy little snack and after the first bite, I thought to myself "well, this can get addicting". It is SO tasty. I was curious to see what it was made out of so I flipped the package over and the only thing listed was parmesan cheese. That's it. These little crips are 100% aged parmesan cheese. They're gluten free, sugar free, and have zero artificial ingredients. At that point I was really impressed.
They showed us different ways of using the crisp by putting together mini appetizers and recipes that incorporated different parm crisp flavors. My favorite was the tomato soup shooter with a parm crisp on top! Since I love entertaining and hosting, I know this is going to be a great snack addition to my appetizer selection. I can't wait to get creative with these!
xo Jus