11 Dec

The Perfect Charcuterie Board for the Holidays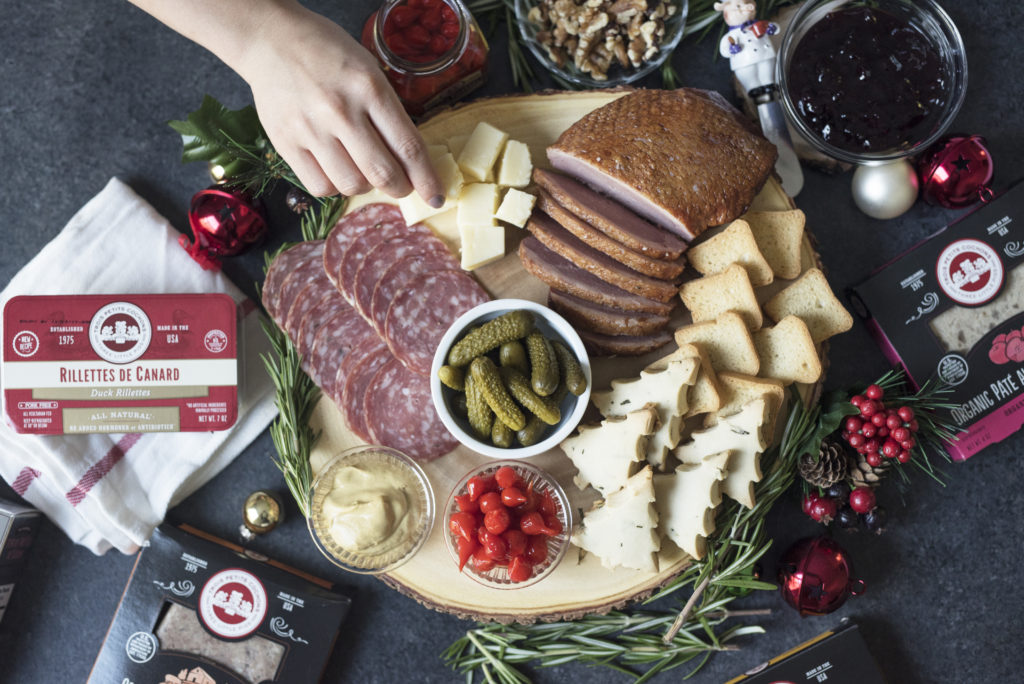 Can you guys believe it's December? Not just December but we're already creeping pretty close to MID December. Feels like Halloween was just yesterday! In no time at all, holiday parties are going to be in full swing.
Every great holiday party (in my opinion) starts out with a hefty charcuterie board that's overflowing with meats, cheeses, and all the accoutrements! This year I partnered up with Les Trois Petits Cochons (Three Little Pigs) to put together the perfect charcuterie board for entertaining!
Since this is for the holiday season, I wanted to make my setup a little festive. Instead of putting out a plain board, I used a wooden log serving platter and placed sprigs of rosemary all around it. I also used wooden coasters around the board to place containers of jams and spreads. To add some color, I put in a few festive jingle bells and holiday berries. You'll also want to think about your napkins, this is another great opportunity to bring in a dash of color so I used white napkins with red stripes!
Now on to the good stuff. You'll want to keep a nice balance between meats, cheeses, and spreads. Some of my favorite products that I used include sliced saucisson sec, asiago cheese, smoked duck breast, petits toasts, and rosemary shortbreads! To make the shortbreads extra special, I made them from scratch and cut them out in the shape of festive trees (read on below for full recipe).
If you want to be extra fancy, you could also put out a few pates as those go well with the toasts.  My favorite is the organic chicken pate with apples and cider. This goes well with a lighter red wine that has fruity notes so be sure to have plenty of that on hand too! 😉
In addition to the main items on your board, you want to make sure you have an ample selection of spreads and jams as well. Seasonal jams make a nice touch and would go well with the rosemary shortbreads. I would also include a classic dijon mustard, cornichons, sweet mini peppers, and a bowl of hearty mixed nuts!
Finally, once it is all setup, you are ready let the wine flow and enjoy your charcuterie board alongside friends and families! What are you favorite items for a charcuterie board?
xo Jus
p.s. check out the banner below for hosting tips and the banner on the right for additional hosting tips!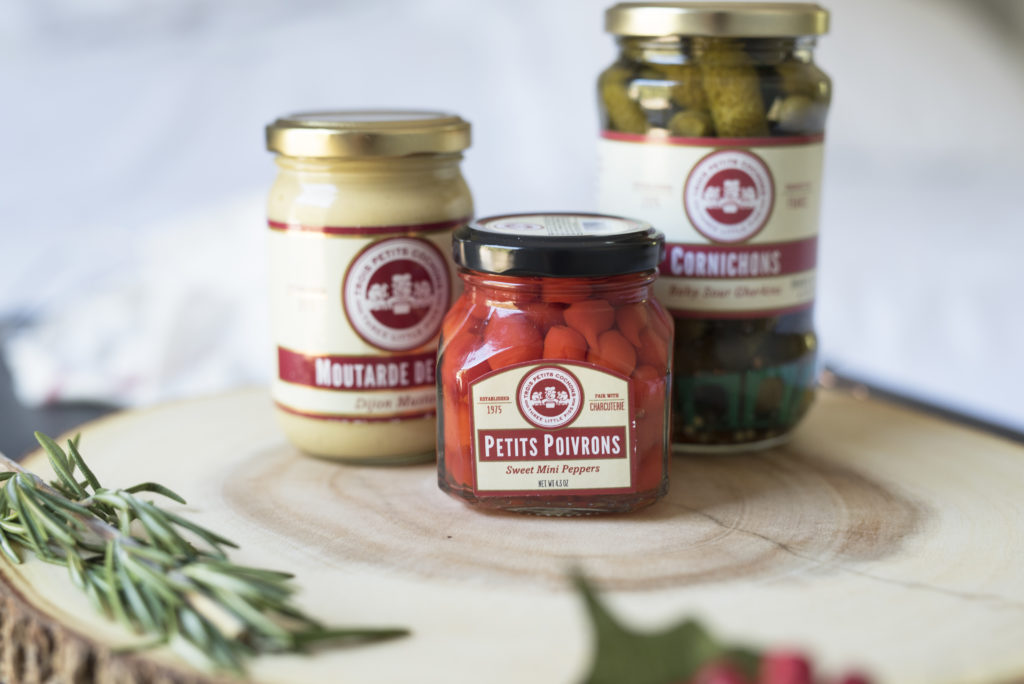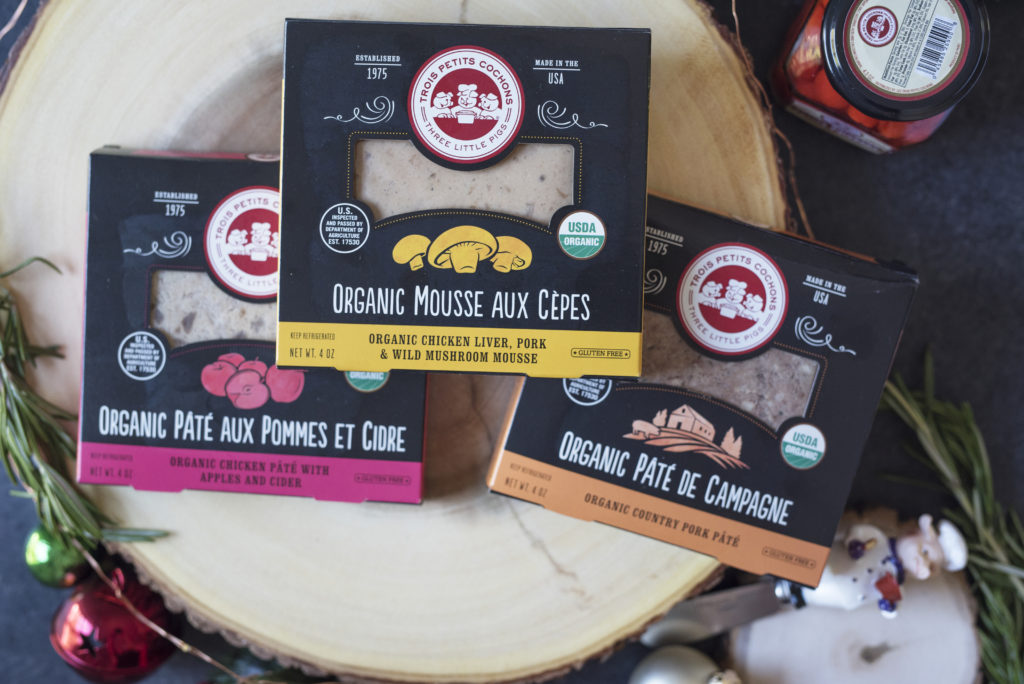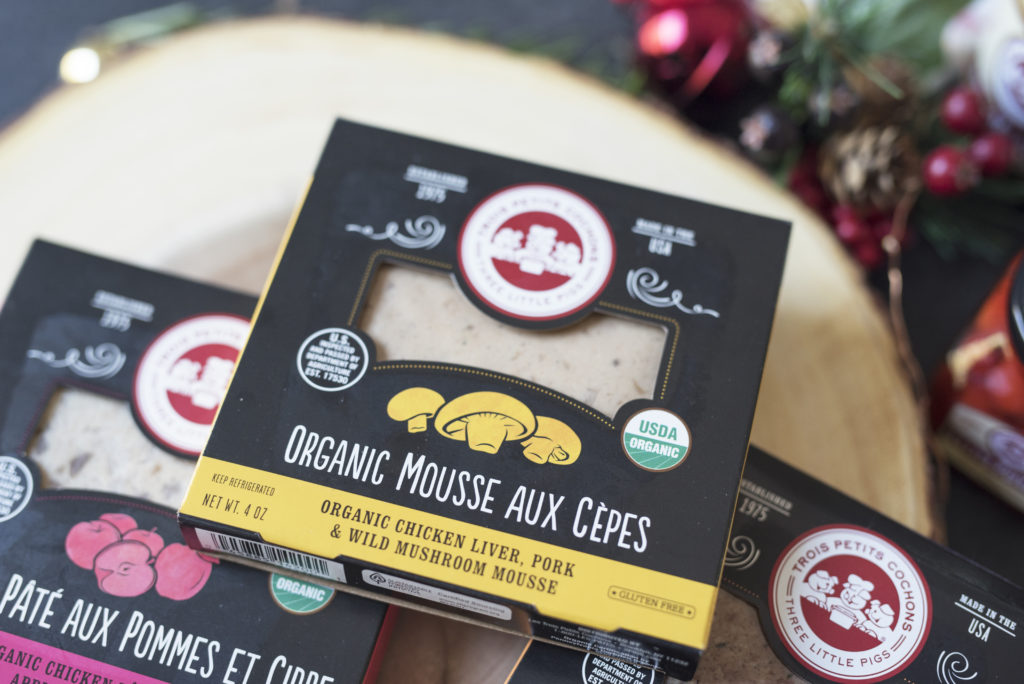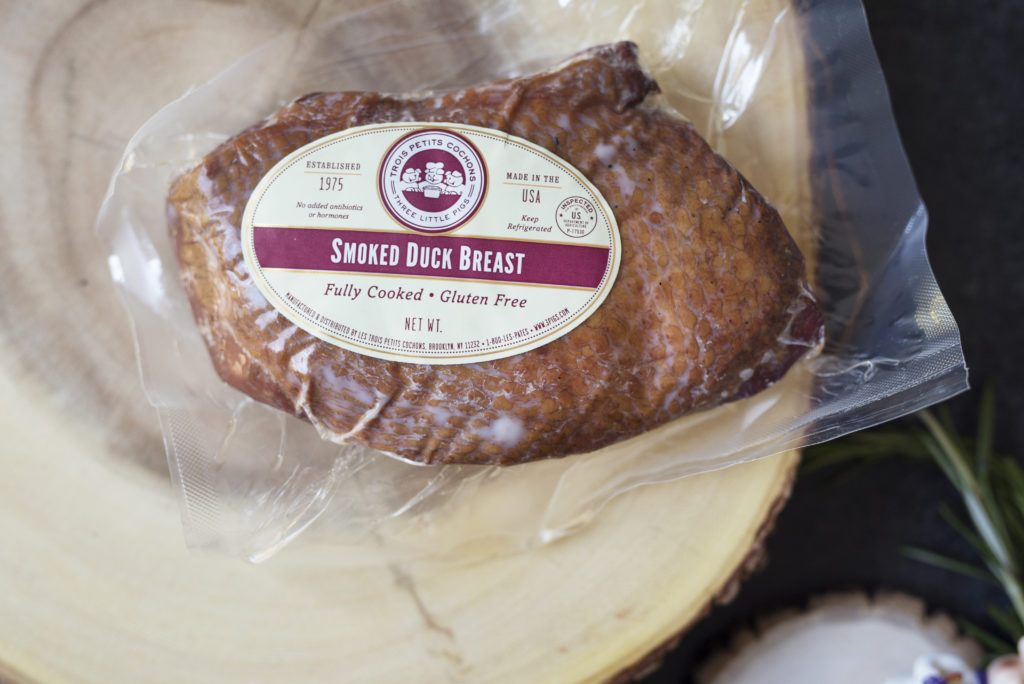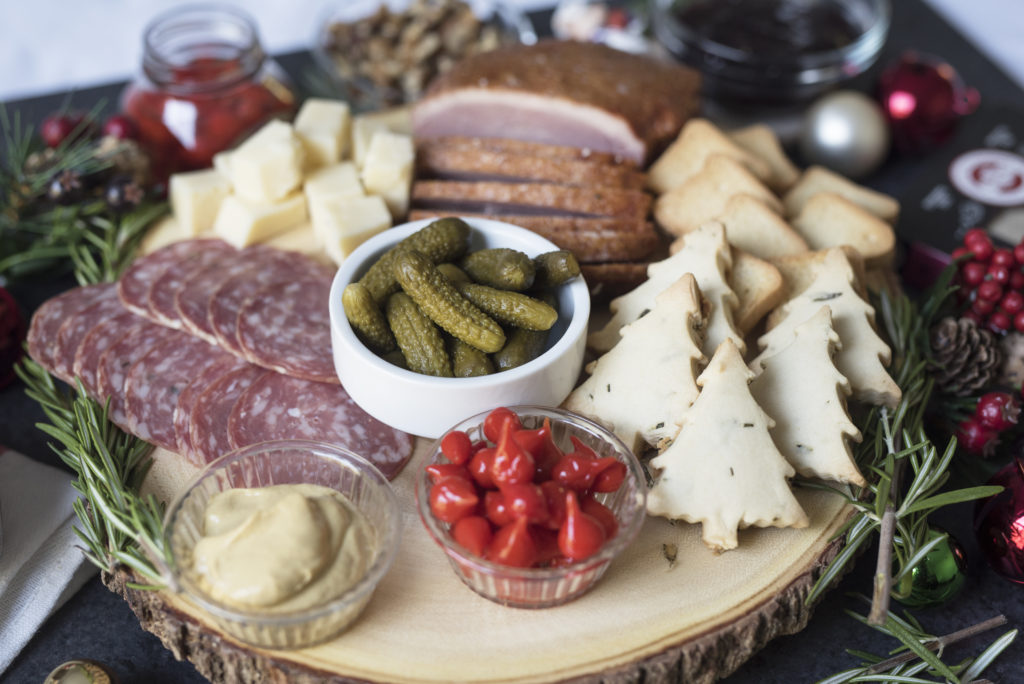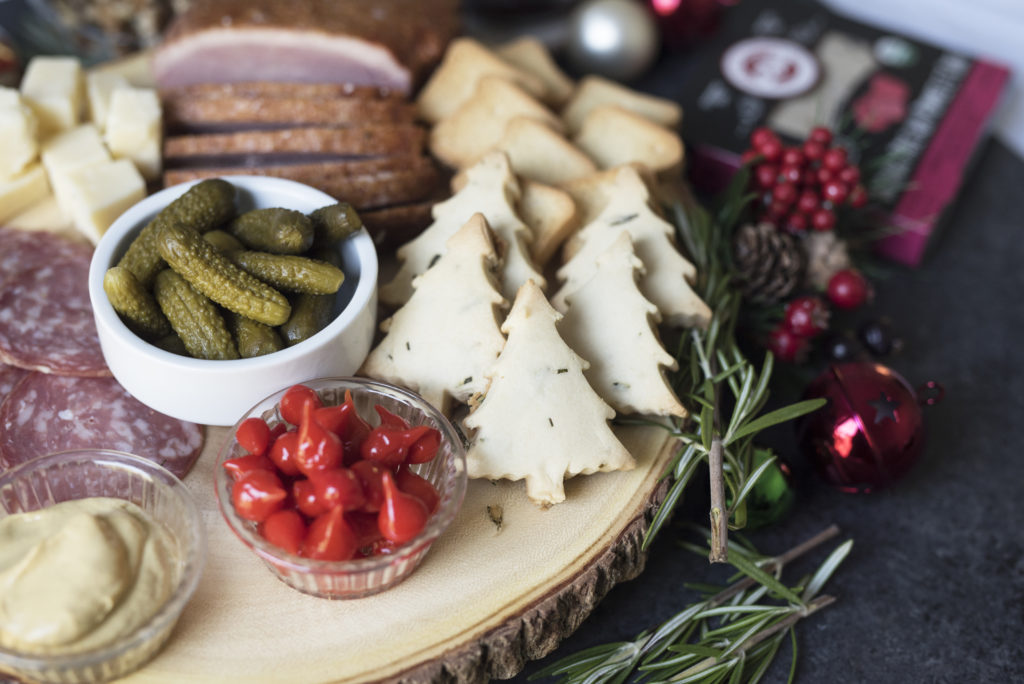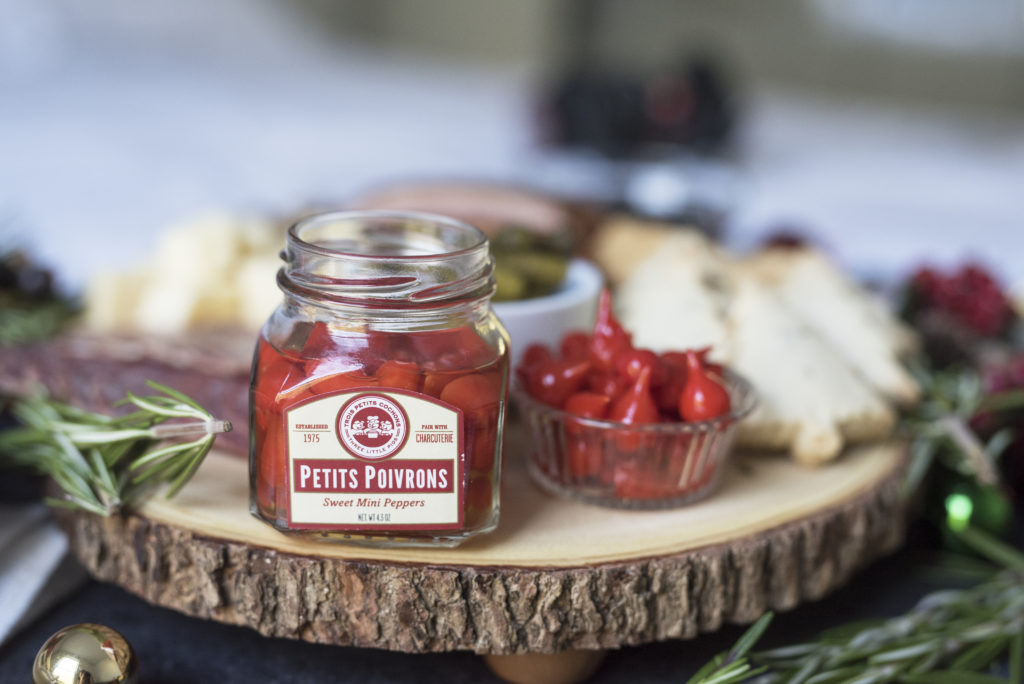 *This post was sponsored by Les Trois Petits Cocohons. All recipes and opinions are my own 🙂 
Rosemary Shortbread
By Justine Published: December 11, 2017
Can you guys believe it's December? Not just December but we're already creeping pretty close to MID December. Feels like Halloween …
Ingredients
Instructions
Place the butter and sugar in a large mixing bowl. This can be a bowl fitted for a stand mixer or a regular bowl if using electric beaters. Beat on high until the butter and sugar are light and fluffy.

Add in the flour and mix with a rubber spatula until full combined. Add in chopped rosemary and salt. Mix again until full combined.

Form dough into a flat disk. Cover with saran wrap and let chill in the refrigerator for 1 hour.

Once the dough has chilled remove from the refrigerator and place on a clean, lightly floured, work surface.

Preheat oven to 325 degree F.

Roll out the dough until it is about 3/4" thick. Cut out shapes with a cookie cutter or use a sharp knife to cut the dough into squares.

Place cookies on a nonstick baking sheet and bake in the oven until the edges start to turn a golden brown. This may vary from oven to oven but should be approximately 20-22 minutes.

Remove from oven. Let cool. Enjoy!

WordPress Recipe Plugin by ReciPress