07 Aug

San Francisco: Four Barrel Coffee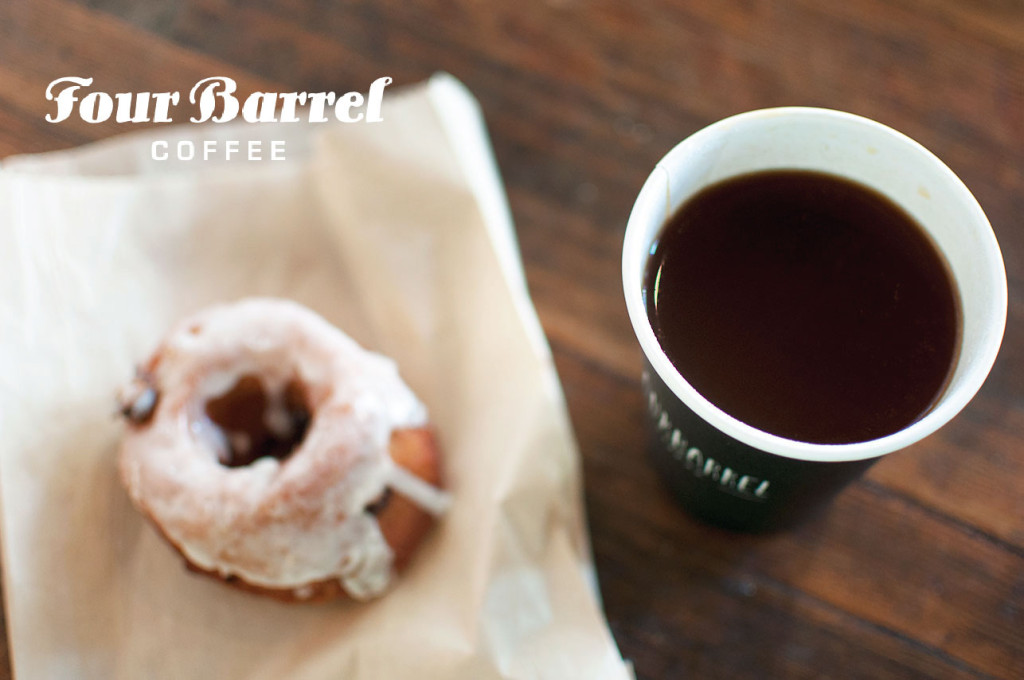 Every time I travel I try to find the cute coffee shops that locals like to go to. When I found myself in the Mission District of San Francisco during my travels I turned to Yelp to help me find my morning cup of coffee before starting on another long day of city exploring. Four Barrel quickly popped up on yelp with a high rating and was nearby so i headed straight for it. This coffee shop was definitely on par with my regular go-to coffee shops in NYC and was exactly what I was looking for. The interior was well designed and felt quite open with it's high ceilings.
I grabbed a regular coffee and a chocolate cherry doughnut. The doughnut, woah. One of the best doughnuts I've ever eaten. It was perfectly glazed and not too sweet. The dough was light, airy, and very fresh. I will definitely be returning here on my next trip!