17 May

Saturday on Stone Street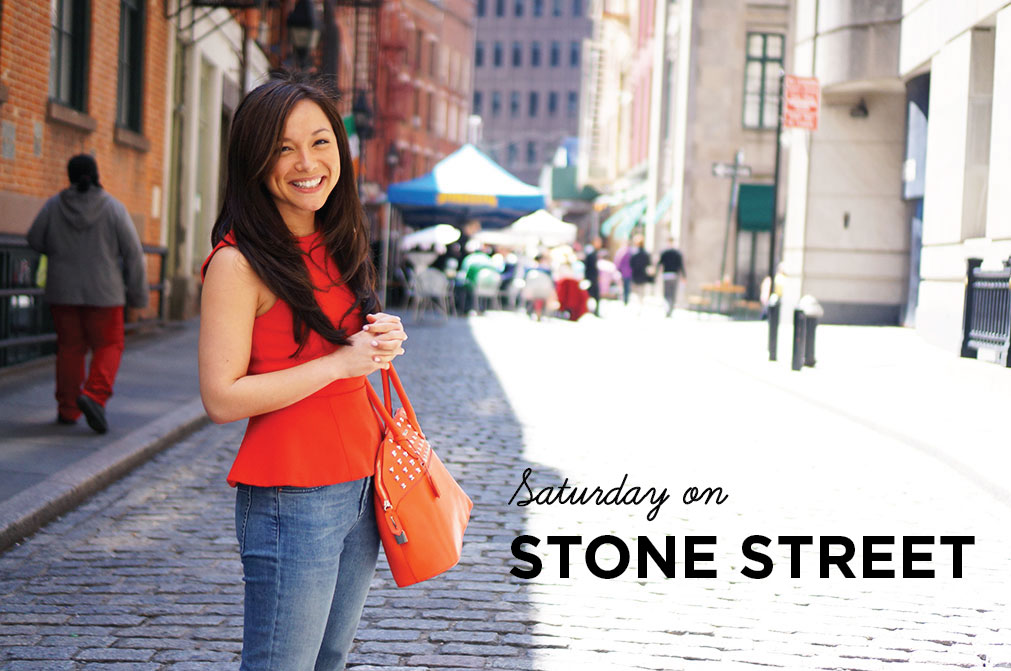 I love Saturday mornings. Even though it's not mandatory, I still tend to get up early on Saturdays. Whether I can blame that on the vast amount of light that pours into my windows at 6 am or if it's just the way I'm wired I'll never know. Either way I'm not complaining. The reason I love getting up early on Saturdays is because I can get all of the not so fun stuff out of the way in the morning and clear the rest of the day for the things I really love like cooking, baking, or cocktailing with friends (is that even a word? haha).
These photos are from a few weekends ago but every Saturday for me usually consists of a coffee shop stop for some brainstorming, writing, and organizing things for the following week. The pictures here were taken during a stop at Financier on stone street. I love stone street in general, not just because I live relatively close, but because the cobble stone and old buildings give it a little bit of charm that you don't always find in this city. However, I love stone street even more in the early mornings when it's not so crowded and I get some quiet time in an otherwise buzzing city.
Here I went with a fun pop of color with an orange peplum top from French Connection and an orange stud bag from Rebecca Minkoff to celebrate the warm weather that is finally upon us! Of course, morning coffee stops wouldn't be complete without some macarons, especially a pistachio one.