11 Feb

Sugary Treats and LBDs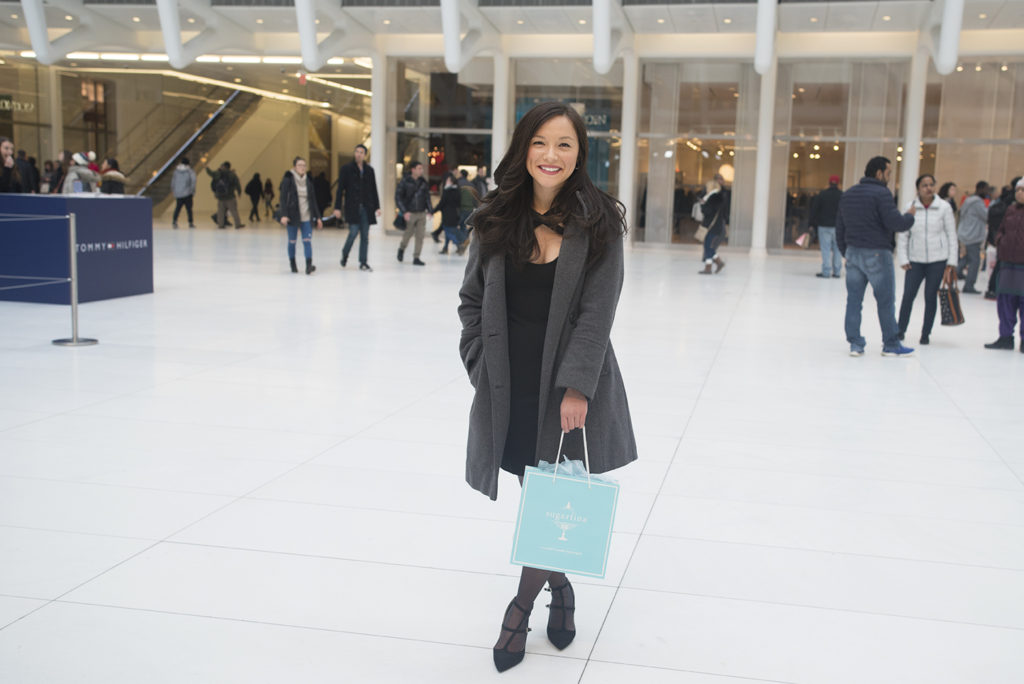 There are two things in this world that I just cannot have enough of: sugary treats and LBDs. The other day, Sami and I were on our way to dinner and we decided to take a quick detour through the Oculus. I passed by Sugarfina and just had to go in.
They were selling the most adorable pink and red treats in the shape of sugar lips. A classic favorite of mine is also their pink rose candy. Sugarfina is candy store that is fairly new to the game. The way they deck out their stores and pack their pretty little treats makes you feel like you are purchasing a luxurious item. They make great gifts and they have a ton of different candies to suit all palates from sweet to sour.
I couldn't leave the store with out stocking up! I picked up a few of their candy boxes and intended on saving them for dessert but in all honesty, most of it was gone by the time we got to the restaurant!
For dinner, I was sporting a classic little black dress from Tobi. I've been loving the "criss cross" trend that has been going around lately. The material of this dress fits snug and I decided to dress it up with heels from Zara but you could also rock it in a casual way with sneakers!
What are your everyday must haves?
xo Jus