13 Jul

Sweets on Sunday: Popbar West Village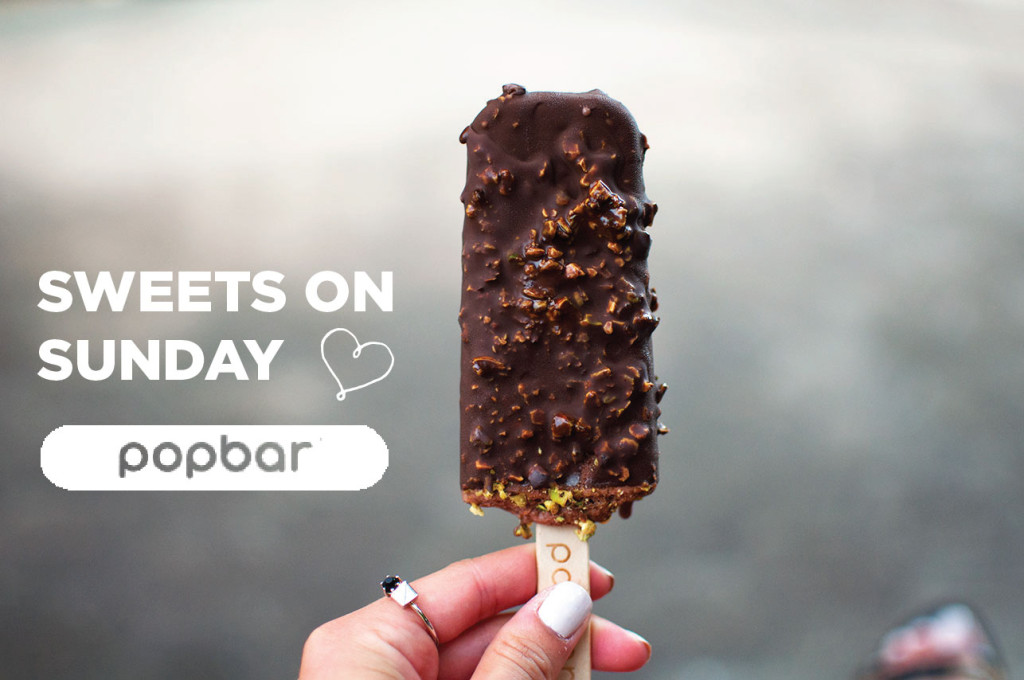 This weekend was BUSY. Yesterday I was shooting all day and running around Brooklyn. The shoot was for another collaboration with Vince Camuto so be on the lookout for the photos in the coming month! If you didn't get a chance to see the first collaboration you can see still check it out on The Crest. Today was mostly spent running errands and doing laundry, fun fun. However, I did squeeze in a little time to treat myself to a Sunday sweet. I was headed to a coffee shop in the West Village to get some work done and decided to swing by Popbar. I've always passed by the place but never stopped in. I went for the gianduia gelato pop and dipped it in pistachios (of course) and dark chocolate.
It's been really humid out lately so the popsicle started to melt fairly quickly but I was able to get in one quick photo for you guys just in time! The flavor I chose was absolutely delicious, it was rich and slightly nutty. The added pistachios and dark chocolate really took this treat over the edge.