30 Aug

Taste of the World 2018 with LA Travel Magazine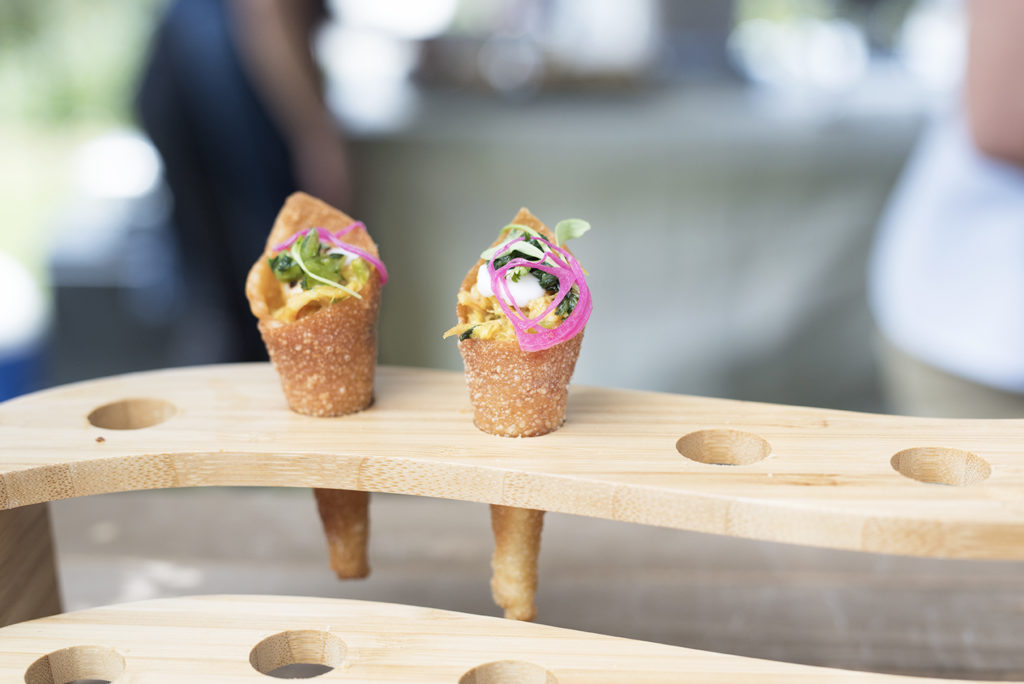 Was going through all my drafts recently and realized I never hit publish on this one! So I'll chalk it up as a "Throwback Thursday" ;).
One of the reasons I'm really excited to be out West is to explore the food scene. NYC has an awesome food scene where you can hop on the subway and be at a spot to satisfy any craving you have within a matter of minutes. So my question is, can LA stand up to that?
I was really excited when LA Travel Magazine invited me to their annual Taste of the World event a few months back because it was a great way to dive right into what LA has to offer. If you're unfamiliar with Taste of the World, it is an event that unites top chefs from Southern California to showcase their best cuisine. Attendees not only get to sample all of the amazing cuisine they also get to vote on their favorites! As you can guess, by the title of the event, the flavors and dishes represent all types of cultures from middle eastern cuisine to backyard bbq.
The setting was absolutely breathtaking as well. It was held at the Paramour Estate which sits in the hills of Silverlake. Cultural performers danced through the grand halls of the estate as guests sipped on wine and enjoyed the beautiful view of Downtown and the surrounding hills.
There were a ton of really great restaurants I was able to sample. My favorites included Costero California Bar + Bistro, Castles Catering (they make a mean crawfish pie), and La Panzano Gourmet. Hats off to the winners of the festival, Trojan Grill Barbecue! Perfectly seasoned, slow cooked bbq – what's not to love!
Scroll on down below for some photos of my favorite dishes and moments from the festival.
I really enjoyed this event and am looking forward to following LA Travel Magazine to see what's next!
Would love to hear your recommendations for places/restaurants to visit int he SoCal area!
xo Jus