01 Jun

*Giveaway* The Perfect Picnic with PackIt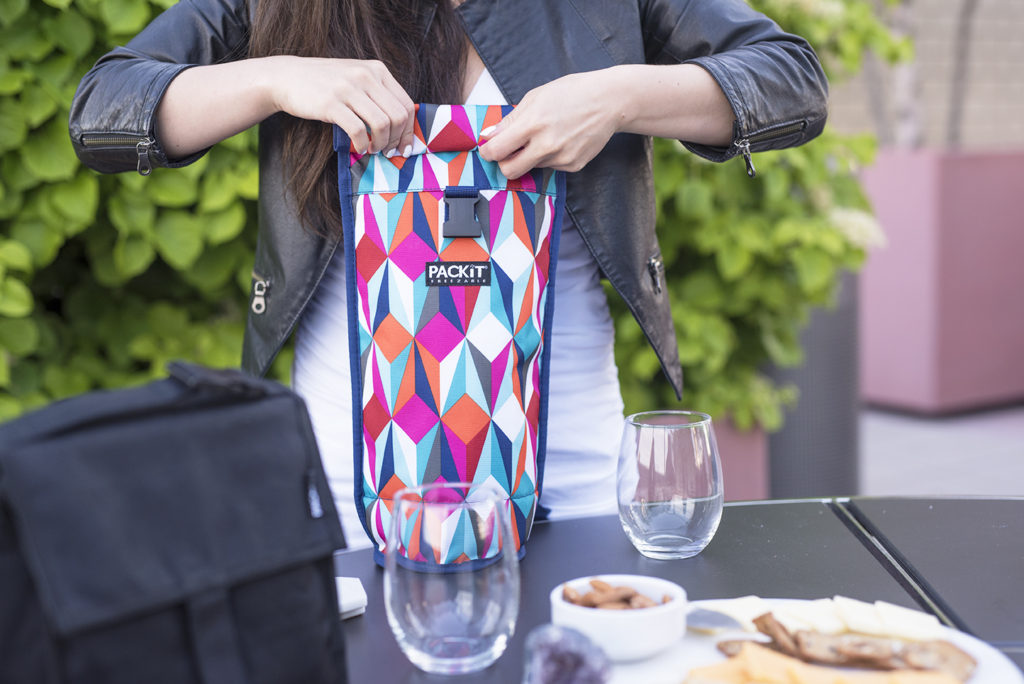 The warm weather seems like it is finally here to stay (*crosses fingers*)! My favorite thing about warm weather is the ability to eat outside. Outside space is a luxury here in NYC. Only a handful of apartments have decks or terraces and I've never been lucky enough to scoop one up. I do on the other hand have a rooftop that is open during the summer so I try to enjoy every moment up there that I can!
There are also a lot of parks that are just a bike ride away (Battery Park, Brooklyn Bridge Park, Central Park, etc). I love putting together snacks and light bites and taking them with me to enjoy outdoors while soaking up the sun. One essential I never knew I needed until I actually had one was a freezer bag for wine! Pack It sent me this colorful and stylish freezer bag that's the perfect size for your favorite bottle of bubbly. All you have to do is pop it into the freezer and then when you're ready to go take it out and slip your favorite beverage in. Not only does it keep my wine chilled but it also has a back pack strap making it easy to transport!
Over on my Instagram, I'm hosting a giveaway for a chance to win my favorite Pack It products! One lucky winner will receive the beautiful freezer wine bag that you see here, an accompanying black freezer bag (perfect for cheeses and snacks), and a $50 gift card! I'd say those are some pretty great essentials for you to use when you host your own perfect picnic.
The giveaway will run until 6/9/17. Head on over to my Instagram for details on how to enter.
Good luck!
xo Jus