29 Nov

Turkey Stuffing Sliders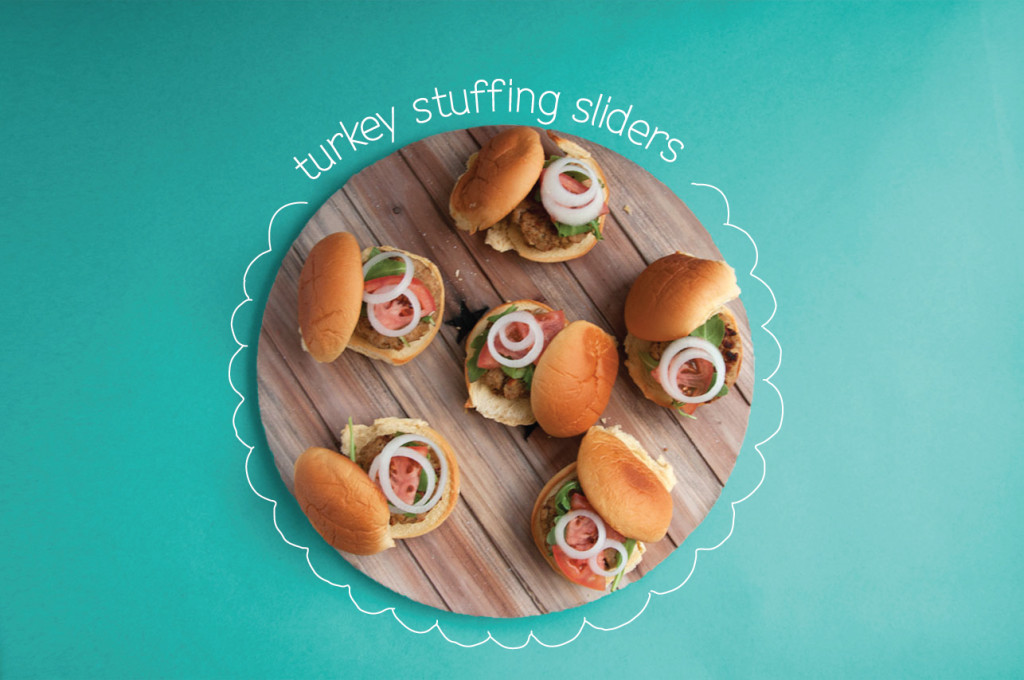 It's inevitable that leftovers are piled high in the refrigerator after Thanksgiving is over. Your first go-to  leftover concoction is a nice juicy turkey sandwich, but once you've had about 10 of those and yet it still hasn't made a dent in that mound of leftover turkey you realize you need to get creative and spice it up a little. This recipe uses your leftover turkey and transforms it into juicy two bite sliders.
Ingredients:
15 oz. leftover turkey
2/3 cup stuffing
1/4 cup gravy
1 clove garlic, minced
1 tsp sage
salt + pepper to taste
2 tbls. olive oil
12 dinner rolls
Directions:
Preheat oven to 350 degrees F.
Place leftover turkey into a food processor and pulse until the turkey is ground into small bits. Place the ground turkey into a medium bowl, add in the stuffing, gravy, minced garlic, sage, salt and pepper. Mix well until all of the ingredients are well combined. Use your hands to form small patties that are similar in diameter to the dinner rolls you will be using. You can pre-make the patties a day in advanced and keep refrigerated if you wish.
Place 2 tbls. olive oil in a large skillet and heat over medium heat. Place the patties onto the skillet and cook for about 5 minutes on each side or until the sides brown and the middle has cooked through.
While the patties are cooking on the stove, slice the dinner rolls in half. Place onto a baking sheet and bake in the oven for about 5 minutes or until warm.
Remove the rolls from the oven. Place patty on the roll and add desired toppings or condiments. We used a slice of tomato, lettuce, and onion to create a traditional burger. However, if you feel like getting more festive, try topping with some sliced cranberry for a hint of sweetness.
Enjoy!