27 Jul

Q&A with Gail Simmons on Sous Vide Cooking!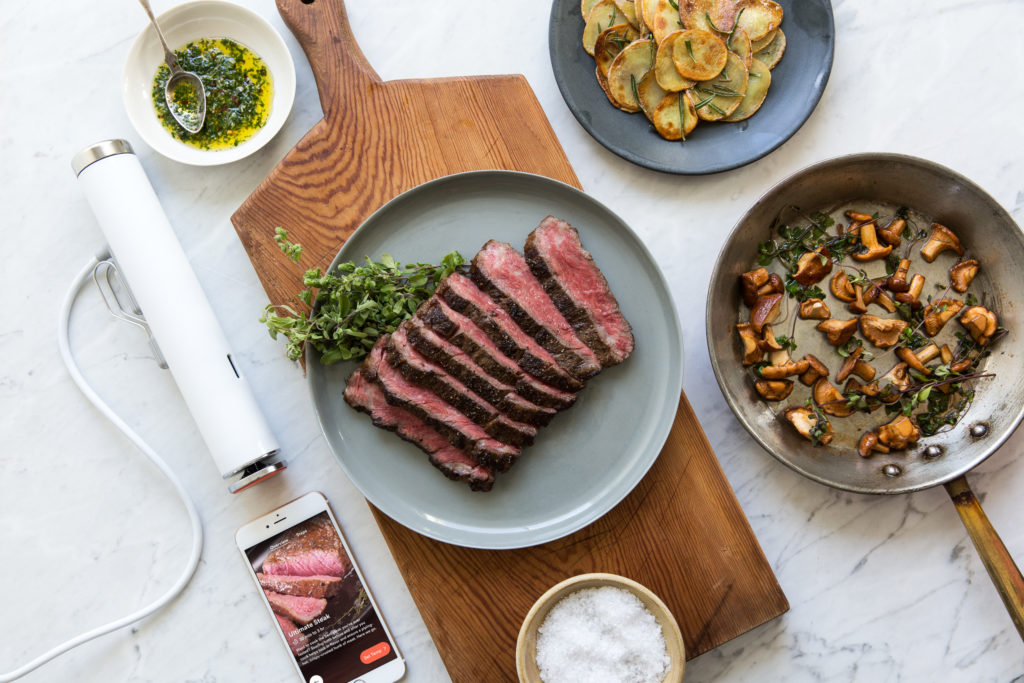 Sous Vide cooking is something I've never tried before. I've heard the term tossed around here and there but mostly by professional chefs. Never by the hobbyist home cook. However, I recently attended an event by Chef Steps where Gail Simmons introduced me to an entirely new world of easy and delicious cooking.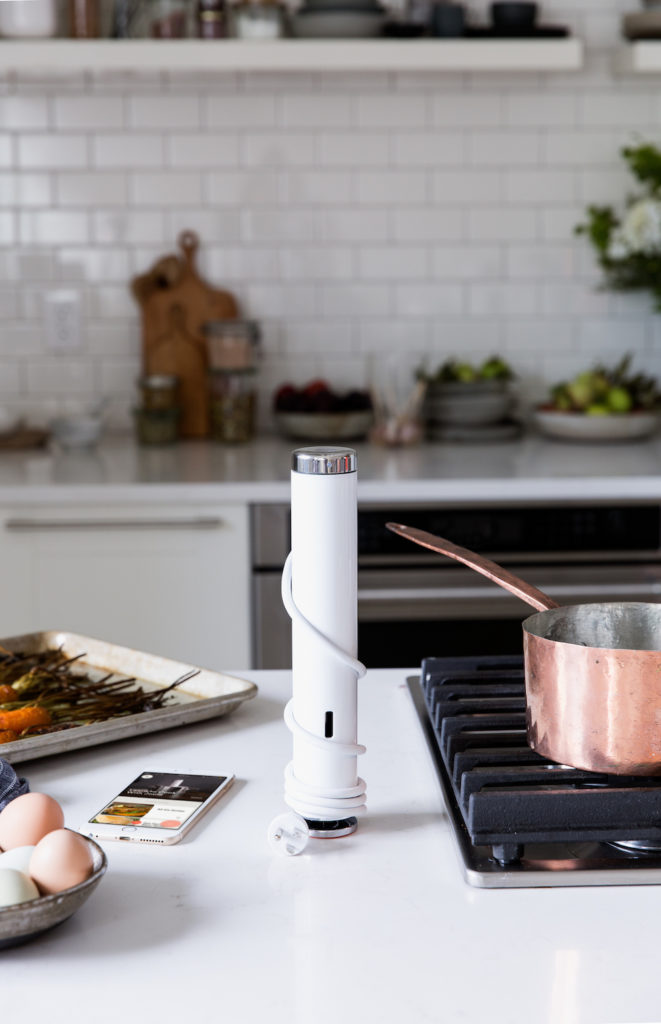 If you haven't heard of the cooking style yourself, sous vide is when you vacuum seal food in a bag and cook it in a temperature controlled water bath. Joule is a tool that you can use if you want to try cooking sous vide and it was the one used during the event's demonstration. You can find Joule online on ChefSteps and Amazon
or find it in store at Sur La Table.
ChefSteps has a lot of easy to follow sous vide recipes to choose from. All you have to do is download the app, select your recipe, place Joule in a pot of water and follow a few easy steps on your phone to adjust the water temperature and timing. You then place your vacuum packed food into the pot and let the water do it's magic. The result is a meal cooked to perfection with little to no effort on your part!
At the event, Gail and team made several melt in your mouth dishes. They started out with a very simple salmon appetizer which was my favorite. The salmon was very tender. I think this would be great to smear on a bagel in the morning with cream cheese!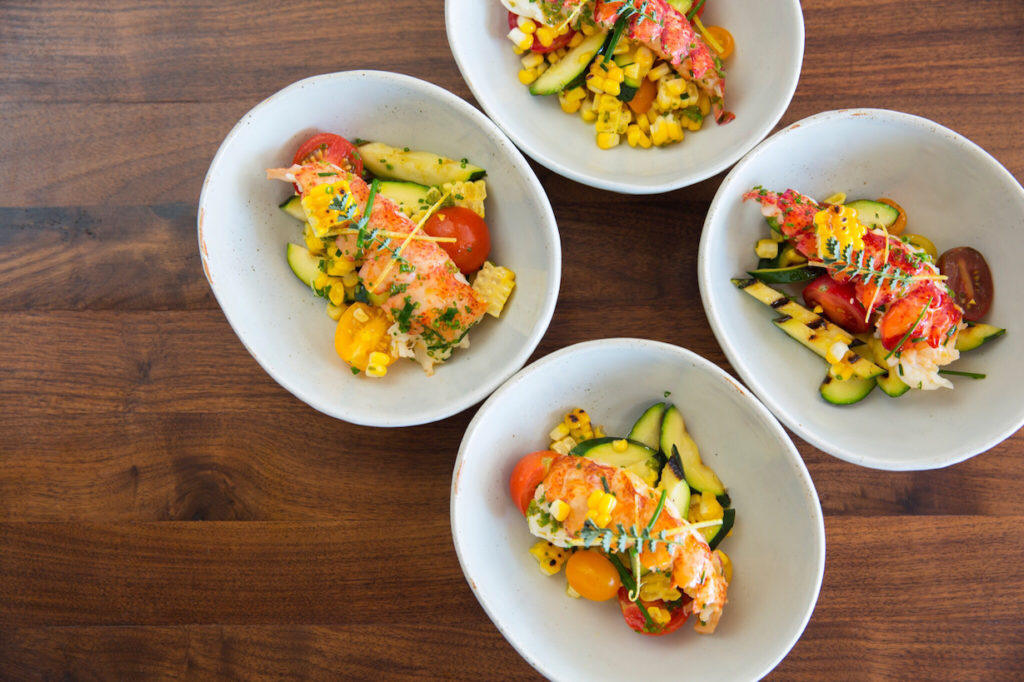 My other favorite recipe was an easy lobster dish Gail put together. It was served on top of a charred vegetable salad with a lemon-chive dressing. You'll find the recipe at the end of this post.
Not only did everything taste amazing, it was so easy to prepare! The dishes came together in no time. I've become enamored with sous vide cooking and I just had to ask Gail more about her experience with this cooking style.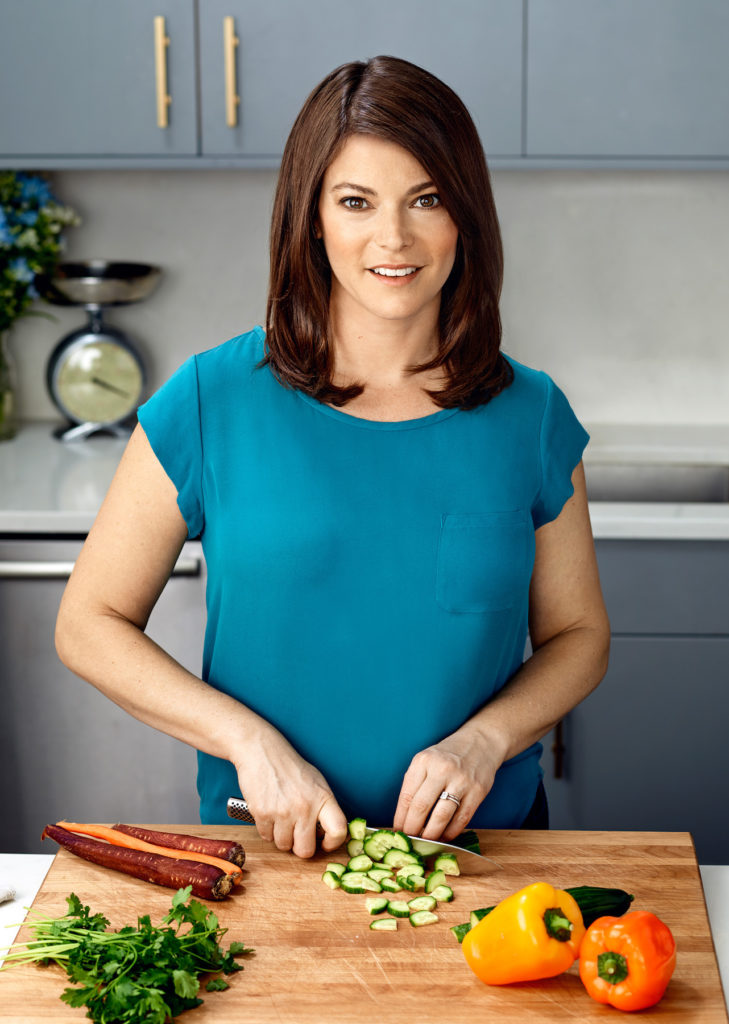 So Gail, when did you first learn about sous vide cooking? Do you remember the first recipe you tried to cook in this style? Was it hard or were you intimidated?
I first learned about sous vide cooking about 15 years ago when I worked as the special events and project manager for Daniel Boulud's restaurant Empire. They had a professional immersion circulator in the kitchen at RESTAURANT DANIEL and I would watch the chefs use it all the time. But it wasn't until about 4 years ago that I was able to get my hands on a home model and try it myself. The first thing I tried was salmon, which turned out beautifully. It was intimidating at first as the technique was so new to me but I quickly learned how easy and fun it was to use.
If you want to cook sous vide style when hosting a dinner party, what would be on your menu?
There are so many dishes that use sous vide technique and are perfect for a dinner party as you can put the food in a bag in water to cook for a long period of time. You don't have to worry about having to watch it every moment while you are entertaining guests. For a decadent dinner party at this time of year, I would make a luxuriously light summer risotto, folding in lots of fresh herbs, asparagus (also cooked sous vide), and lemon. I would follow that with sirloin steaks cooked sous vide then quickly finished on grill and served with a big summer salad or squash, corn, herbs, and tomatoes. For dessert, a sous vide lemon-blueberry custard with pecan crumble.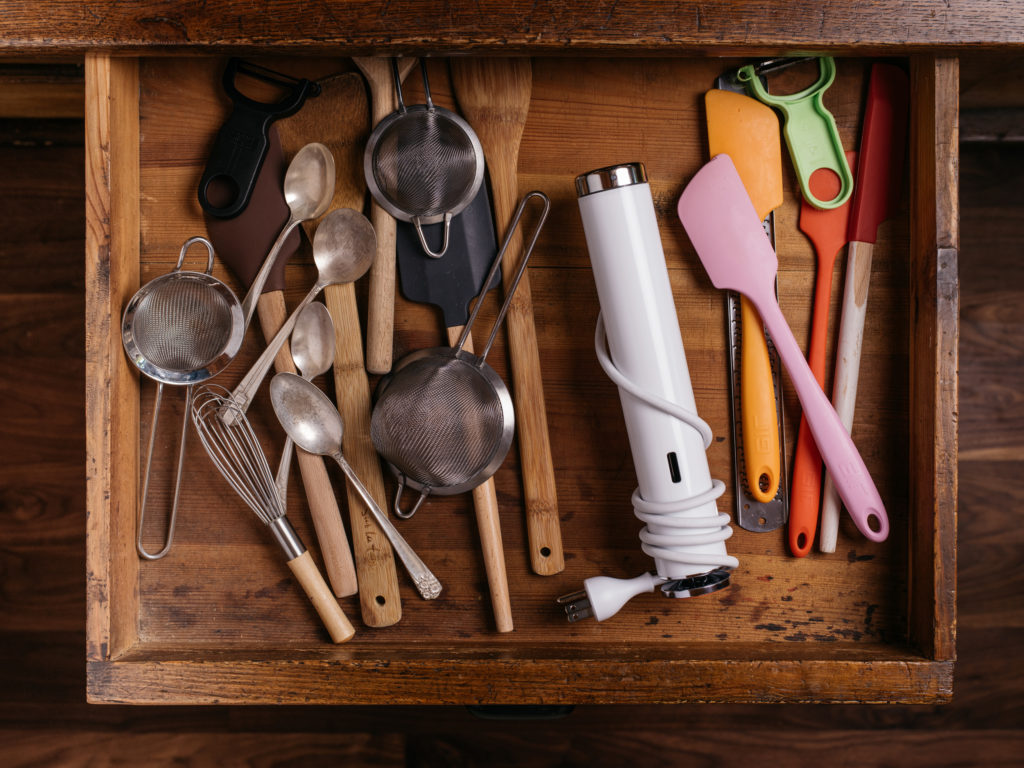 Do you have a favorite recipe that you like to cook sous vide?
My favorite always depend on the season. In the summer, I love cooking lobster and fresh fish. But in colder months braised lamb shank and hearty grains are fun to cook this way too.
You've had a a lot of success in the food industry, any advice for someone who might also want to enter the space?
My advice is to always get as much hands-on experience as you can. Knowing you like to eat is not the same as truly understanding how to cook well. It takes time and patience. So find a mentor who can teach you, read as much as you can on the subject, and cook cook cook!
Where you see yourself in the next couple of years? Any exciting projects are currently working on or hope to work on in the future?
I never make any long term goals as I think if you set specific goals and stick too tightly to them you lose out on all the other opportunities that can come up along the way. At the moment, I am about to launch my first cookbook called "BRINGING IT HOME: Favorite Recipes from a Life of Adventurous Eating" (Grand Central Publishing, Oct 2017) and I am gearing up for a big book tour this fall. I can't wait to share my favorite recipes with the world as I have been working on it for almost two years. I also just wrapped up shooting Top Chef Season 15 in Colorado which will air later this year. It was a fantastic season and I know it will be fun to watch. I feel lucky to be able to work on such exciting projects that take me around the country and beyond, and over the next few years my hope is to be able to more and more of it!
As a fun side note, it's National Ice Cream month. What's your favorite flavors?
Classic dark chocolate or mint chocolate chip! But I will happily eat almost any ice cream I am served. Preferably in a sugar cone.
Below you will find more photos from the event and the recipe to a simple lobster dish created by Gail! If you haven't tried sous vide cooking before, don't feel intimidated. It's easier to do than it is to pronounce ;).
xo Jus
*Photos provided c/o ChefSteps
[/vc_column_text][/vc_column][/vc_row]
Summer Lobster and Charred Vegetable Salad With Lemon-Chive Dressing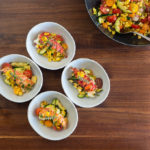 By Justine Published: July 27, 2017
Sous Vide cooking is something I've never tried before. I've heard the term tossed around here and there but mostly by professional …
Ingredients
Instructions
Fill a stockpot with lukewarm water, set it on a trivet to protect your countertop, and clip the Joule to the side of the pan. Plug in Joule and use the app to set it to 130 ºF / 54 ºC for lobster that is sweet and succulent. (ChefSteps also recommends an alternative time and temperature—158 ºF / 70 ºC for 30 minutes—if you prefer a more traditional steamed or boiled lobster.)

Bring a large pot of water to boil on the stove. Set a large bowl of ice water on the counter. Thread a wooden skewer through each of the lobster tail halves to keep them from curling. Plunge the lobster tails into the boiling water for 1 to 1½ minutes, then transfer immediately to the ice bath. Repeat with the lobster claws, allowing them to boil for 4 minutes. Remove all lobster pieces from the ice bath and pat dry, then remove all tail and claw meat from their shells.

Add the lobster meat, the coarsely chopped chives, tarragon, butter, lemon peel, and ¼ teaspoon salt to a high-quality gallon freezer bag so all the ingredients are evenly distributed.

Gently lower the bag into the stockpot with Joule—weigh down the bag with a large spoon if it will not sink. Seal the bag and clip it to the side of the pot so the lobster is fully submerged. Allow to cook for 30 minutes.

Meanwhile, prepare a grill or grill pan for high heat. Lightly oil the grate and add the corn. Cook, turning occasionally, until tender and lightly charred, about 14 minutes. Allow the corn to cool before cutting the kernels off the cob and discarding the cobs. In a mixing bowl, toss the zucchini with a pinch each of salt and pepper and a drizzle of olive oil. Transfer zucchini to the grill. Cook, turning occasionally until tender and lightly charred on all sides, about 8 minutes. Remove from the grill and allow to cool. In a large bowl, gently toss together the corn kernels, zucchini, and cherry tomatoes.

To make the dressing: Whisk together the lemon juice, vinegar, lemon zest, chives, and salt. Slowly whisk in the oil. Pour the dressing over the vegetables and toss to coat.

When the lobster is ready, divide the salad among four shallow serving bowls, top each with half a lobster tail and a lobster claw, and sprinkle with more chives and a pinch of salt before serving.

WordPress Recipe Plugin by ReciPress