21 Sep

Exciting News! Chicory Grocery Service Helps Make Cooking at Home Easier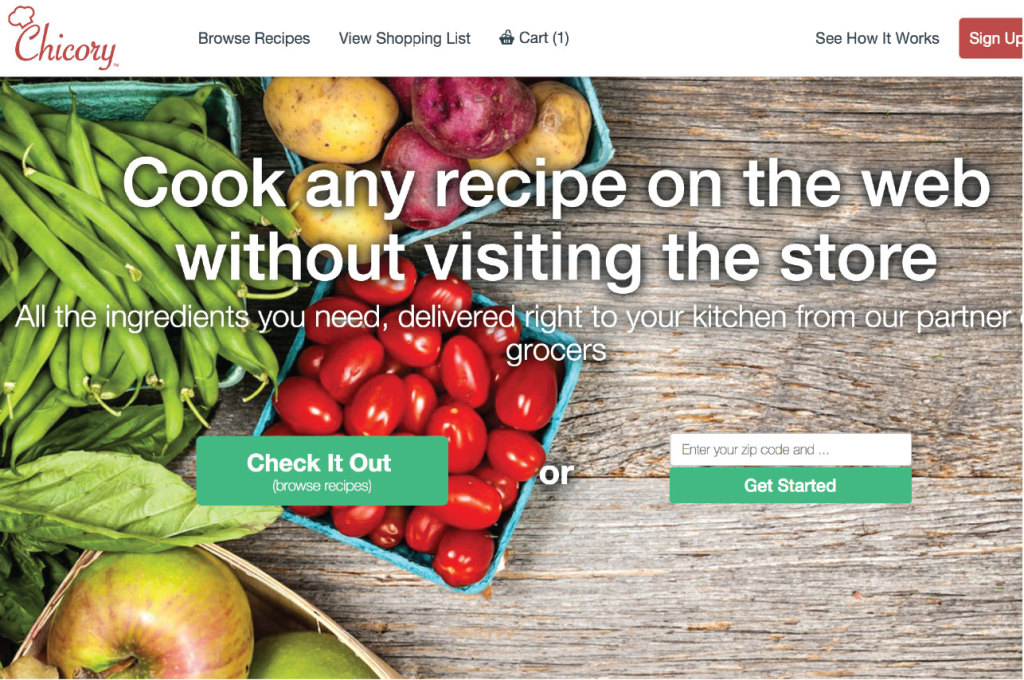 I love cooking and I love baking but my life has been busier than ever and sometimes after work it seems easier to just order in than cook. If I want to cook dinner I have to figure out what I'm making, trek to the grocery store, and search the shelves for all the ingredients I need. By the time I'm on my way home I'm even more tired and not to mention the bags I'm carrying are sometimes heavier than me!  So for those of you who don't always have the energy to cook after work, I'm there with you.
Recently, the team at Chicory reached out to talk about my blog and ask if I wanted to be a part of an amazing new app they've just launched that helps make cooking at home easier. I had not heard about Chicory prior but I was definitely eager to learn more.
Chicory connects all the ingredients to my recipes with online grocers like Peapod so you can get everything you need with just a few clicks. If there is a recipe you want to try, all you have to do is look for the "Get Ingredients" button at the bottom and click! Once you click the button, you'll be brought to a shopping cart on Chicory's site where you can uncheck any items you already have and then check out.
I hope this helps make cooking at home a little bit easier for you guys and encourages you to get creative and try new recipes in the kitchen! The instructional photos below are from my Honey Ricotta Crostini Recipe. If you give it a try, please let me know your experience in the comments below! Since the app is new, delivery may only be available in certain areas but hopefully as the company grows and becomes more successful, more areas will become available!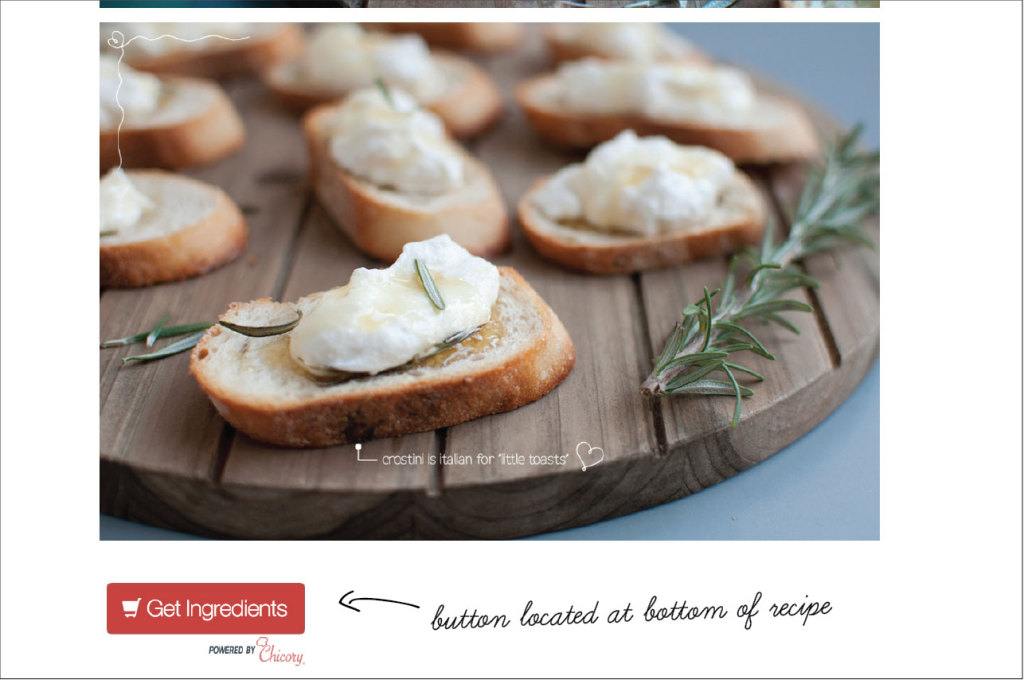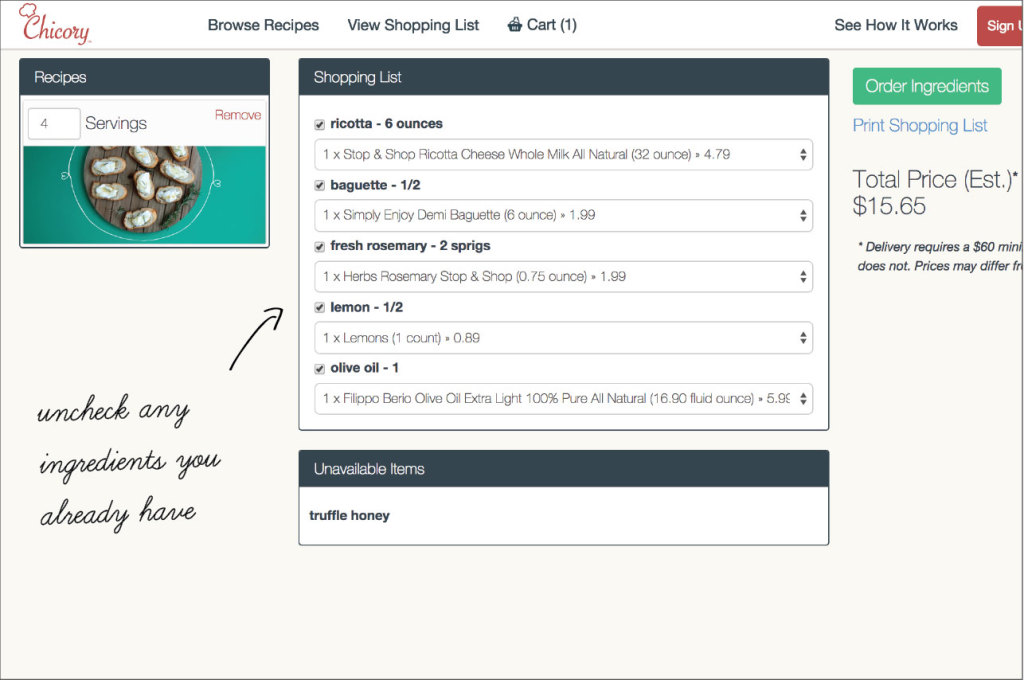 *Disclaimer, as a partner of Chicory I receive a small compensation based on the groceries ordered for my recipes.