04 Oct

A Smoky Hallows Eve: Cocktail Recipe featuring Torani Peach Syrup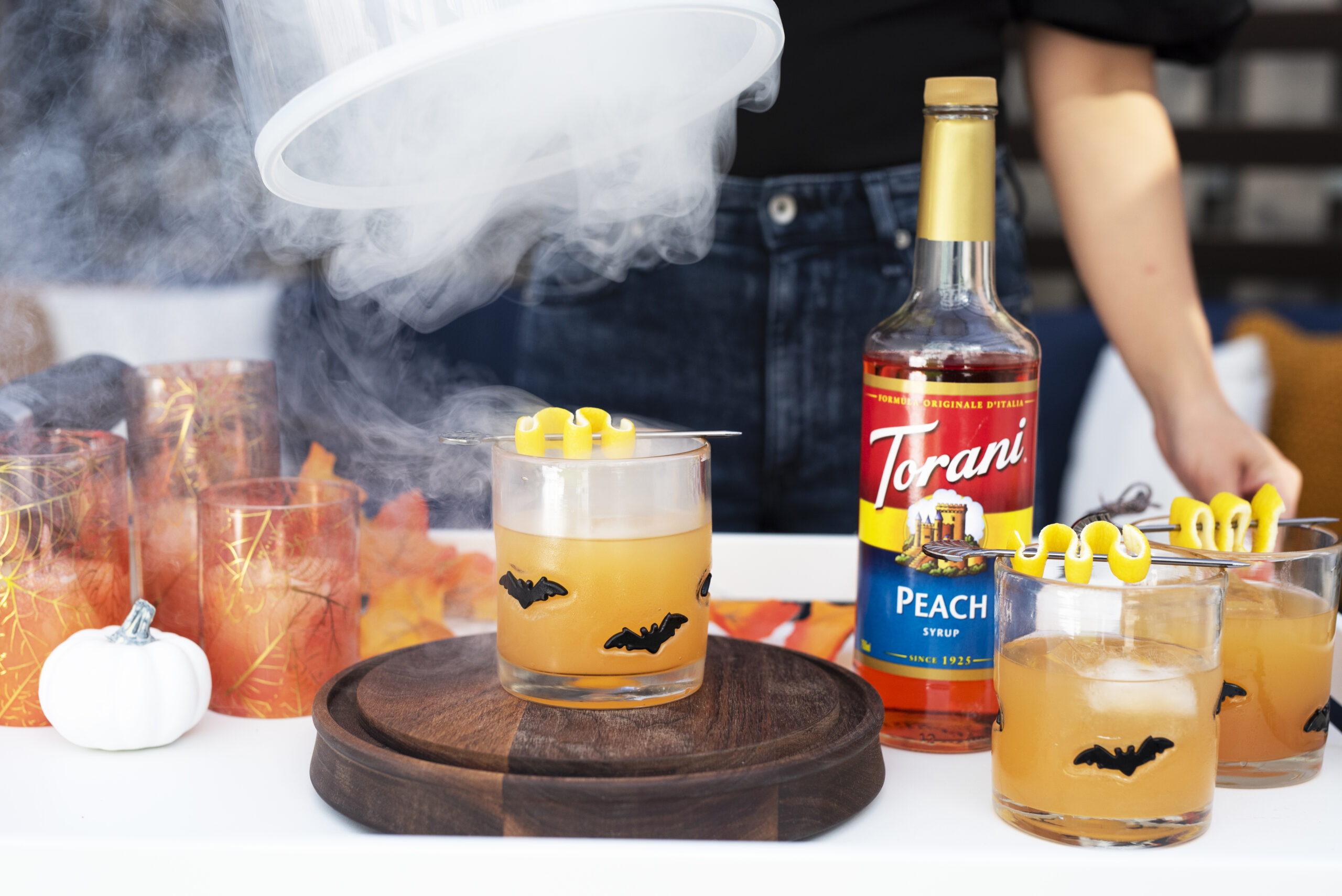 This post is sponsored by Torani. Recipes and opinions are my own  🙂
Get out the halloween decorations because fall is now in full swing! Don't get me wrong, I absolutely love the summer time but the start of fall always gets me excited because I know that holidays are just around the corner!
And with holidays come the endless parties, events, and get-togethers! For this post I'm focusing on the ever so spooky Halloween holiday. I recently met up with one of my old college friends at Seamore's in Chelsea (New York). Normally I'll order a wine with dinner but I've been feeling a bit adventurous with my cocktail game lately.
On the menu I spotted the "boneyard" cocktail and I was intrigued. As the orangey, peachy colored cocktail came my way I was excited to give it a whirl. Smoky from the mezcal and slightly sweet from the peach nectar, I was hooked. And also very inspired to create something similar!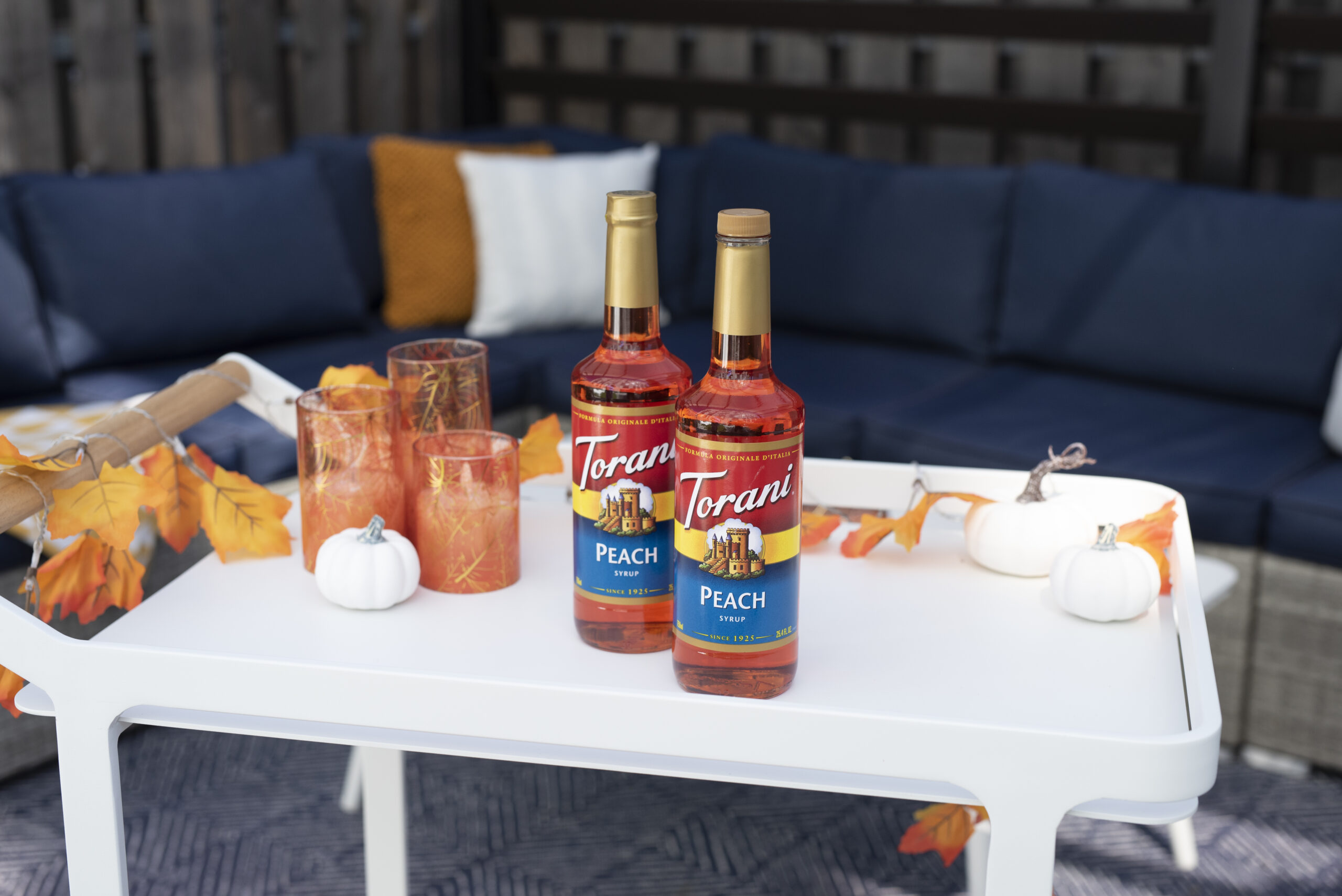 I love keeping Torani syrups on hand at home because they're SO easy to use. Just a spoonful to your coffee or cocktail and you've got the perfect punch of added flavor. They are great for recipes that call for simple syrup – instead of going through the process of creating a simple syrup and waiting for everything to dissolve appropriately, I usually just reach for one of my Torani bottles!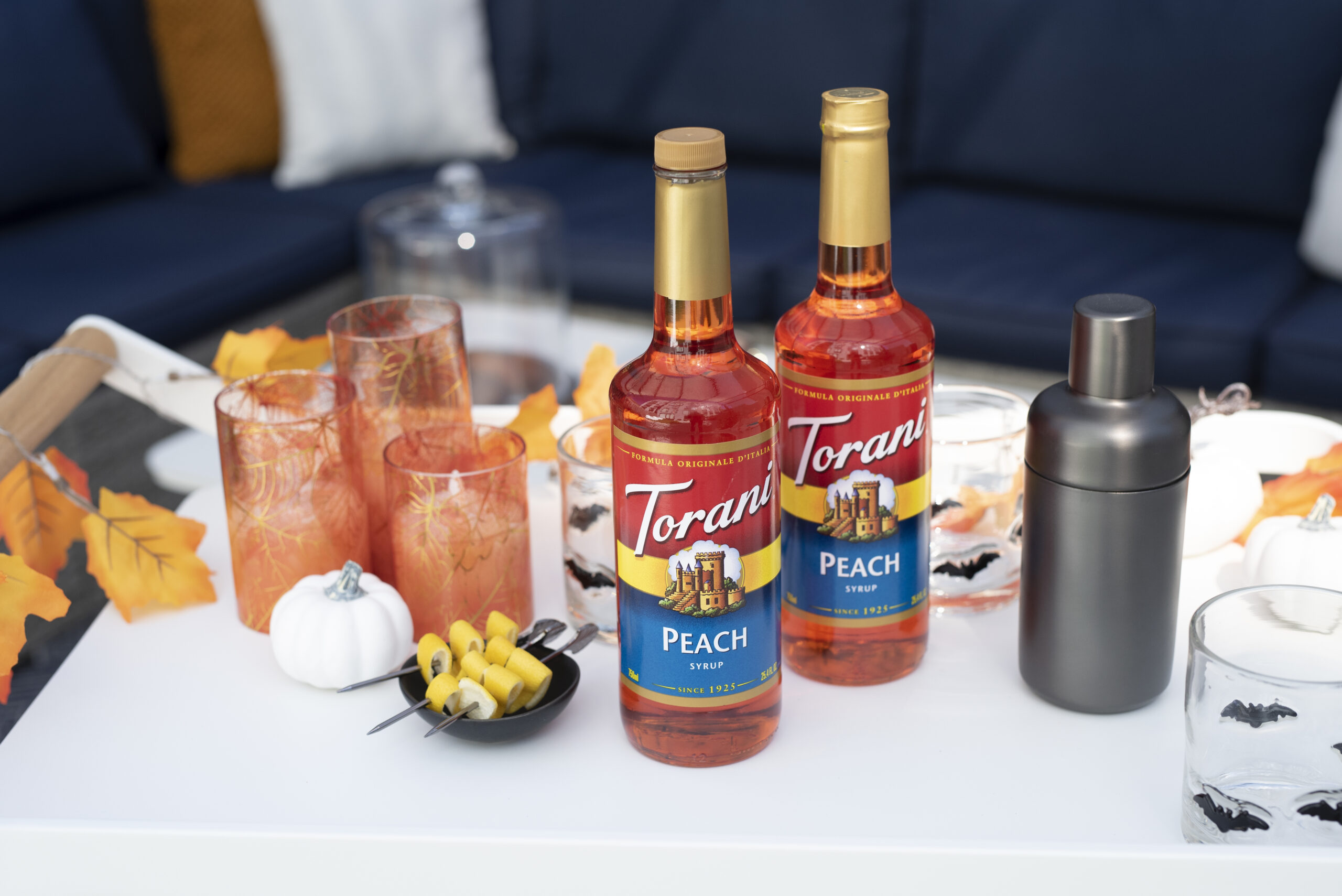 For this cocktail, I'm calling it a "Smoky Hallows Eve". It gets its smoky flavoring from the mezcal and is balanced out by the Torani Peach Syrup. If you're making these for a party, you can always go the extra step of creating a "show" by placing the cocktail in a smoking cloche for a little extra smoky flavor and a presentation that will surely wow your guests!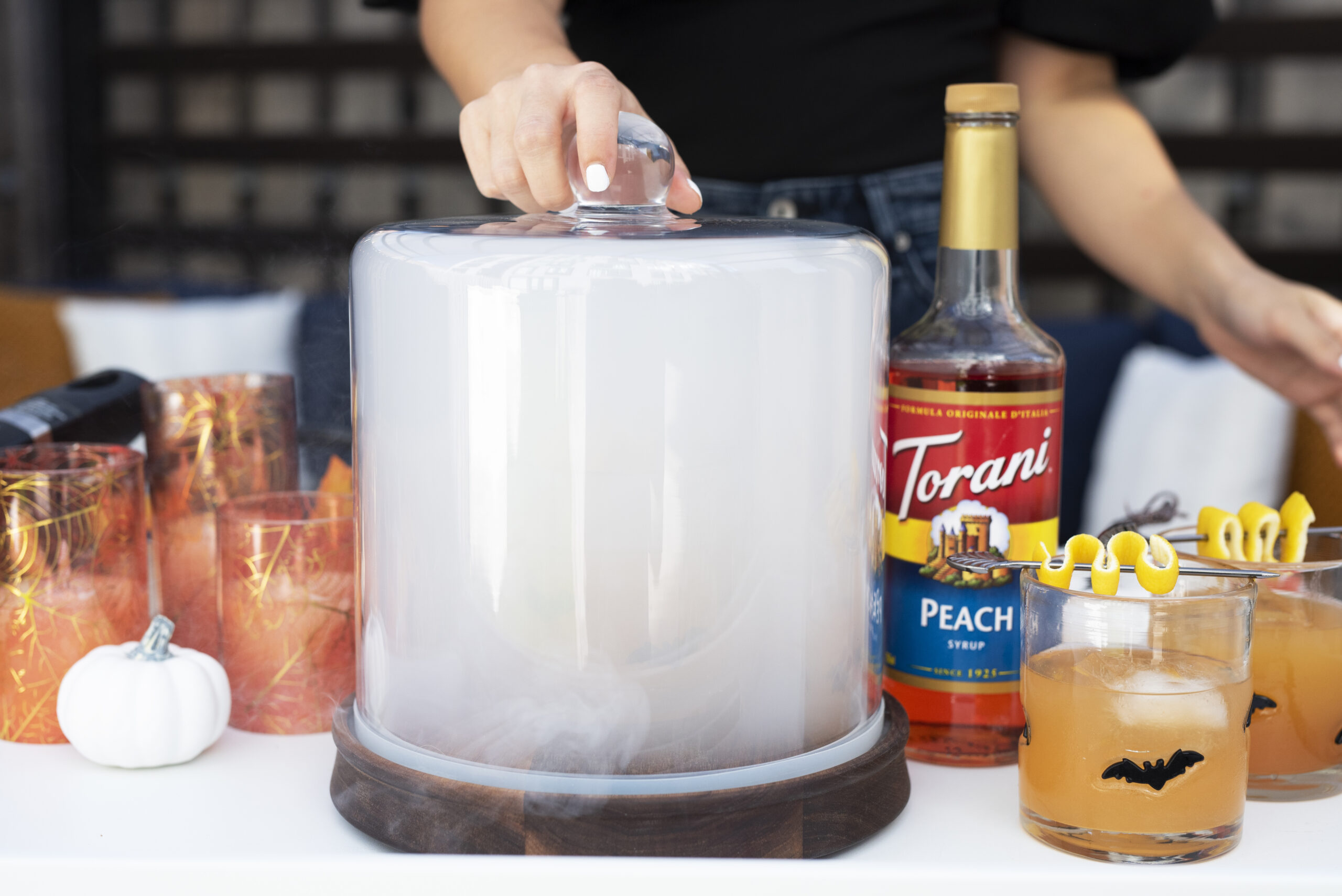 Hope you all have a wonderful Halloween 😉
Xo Jus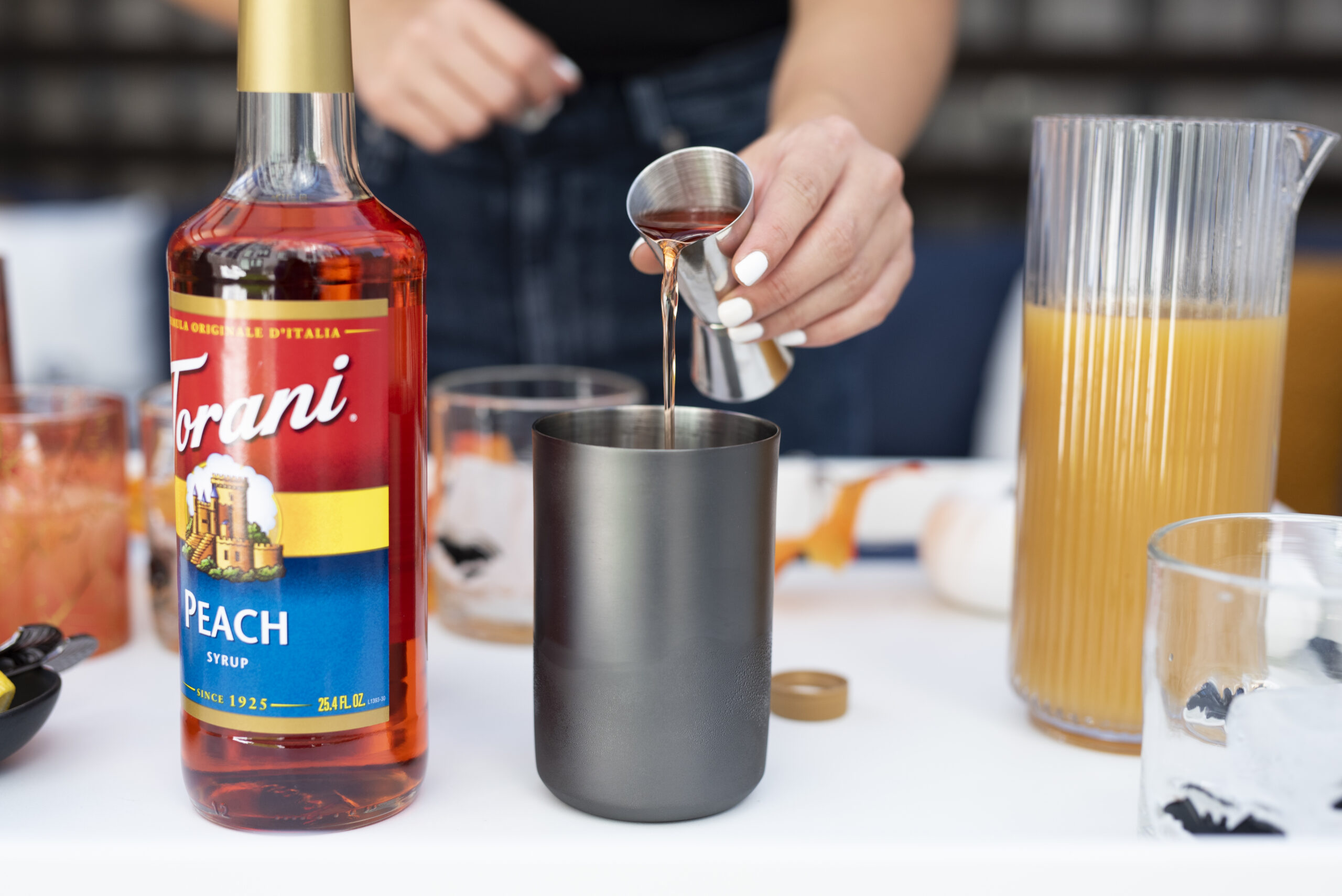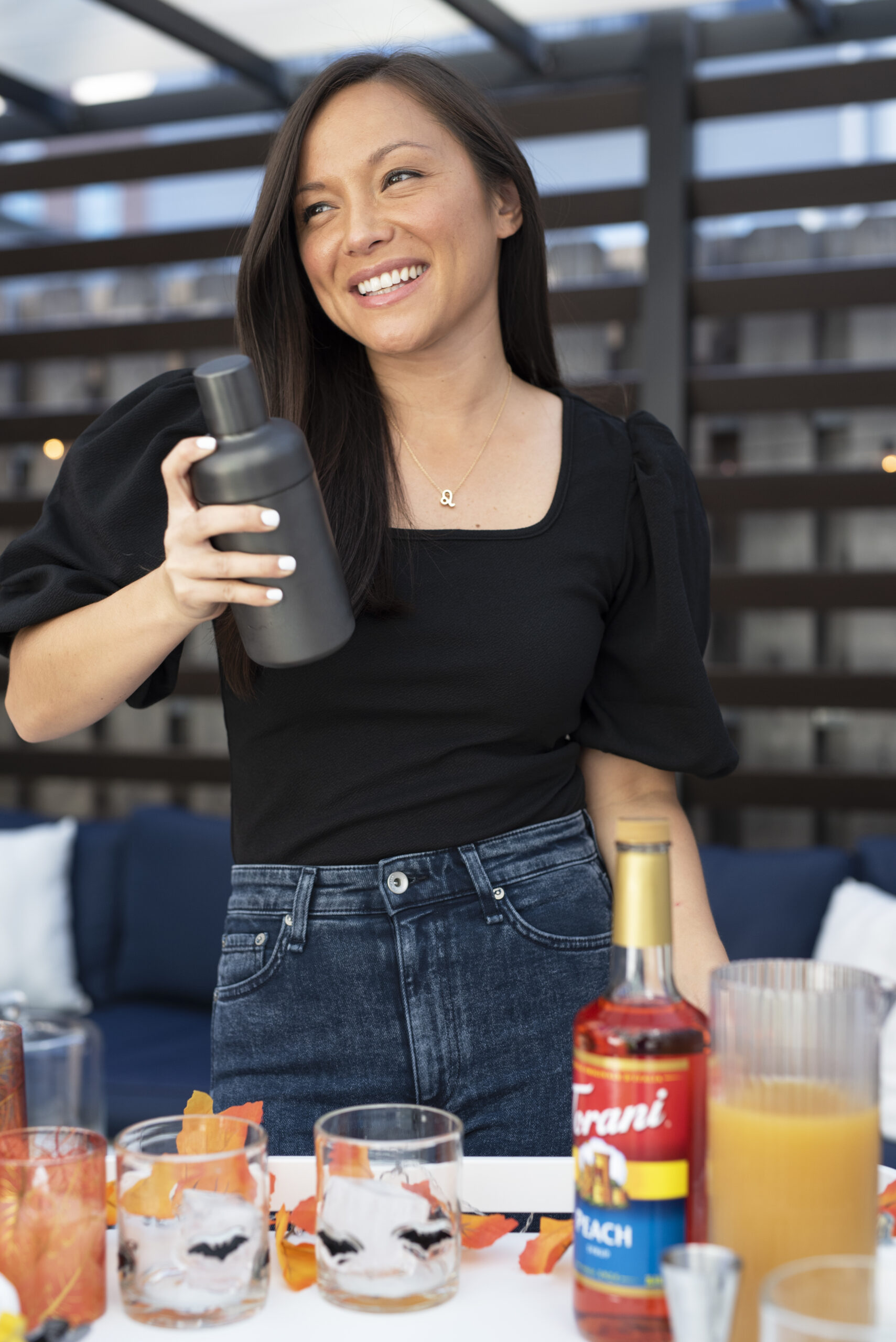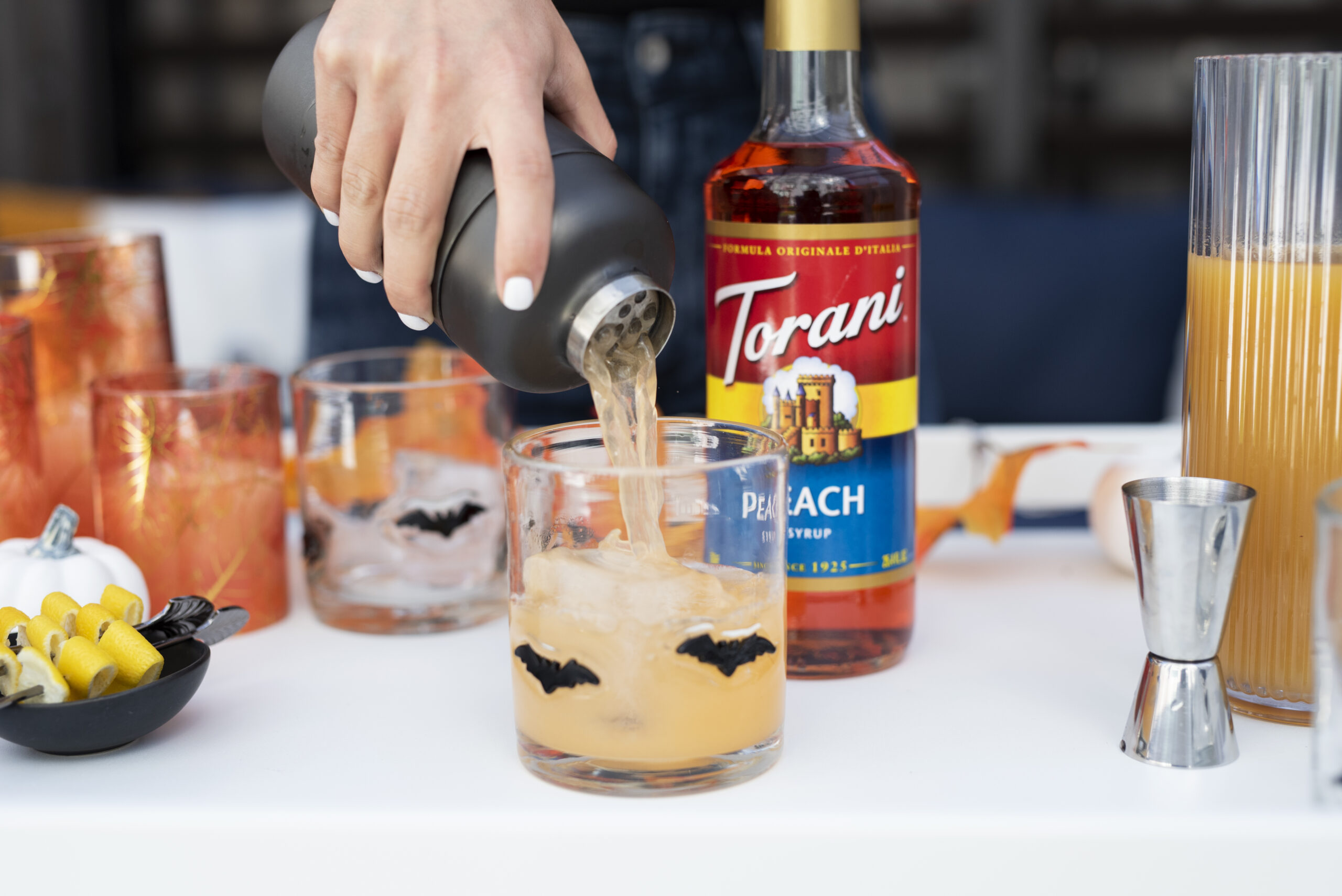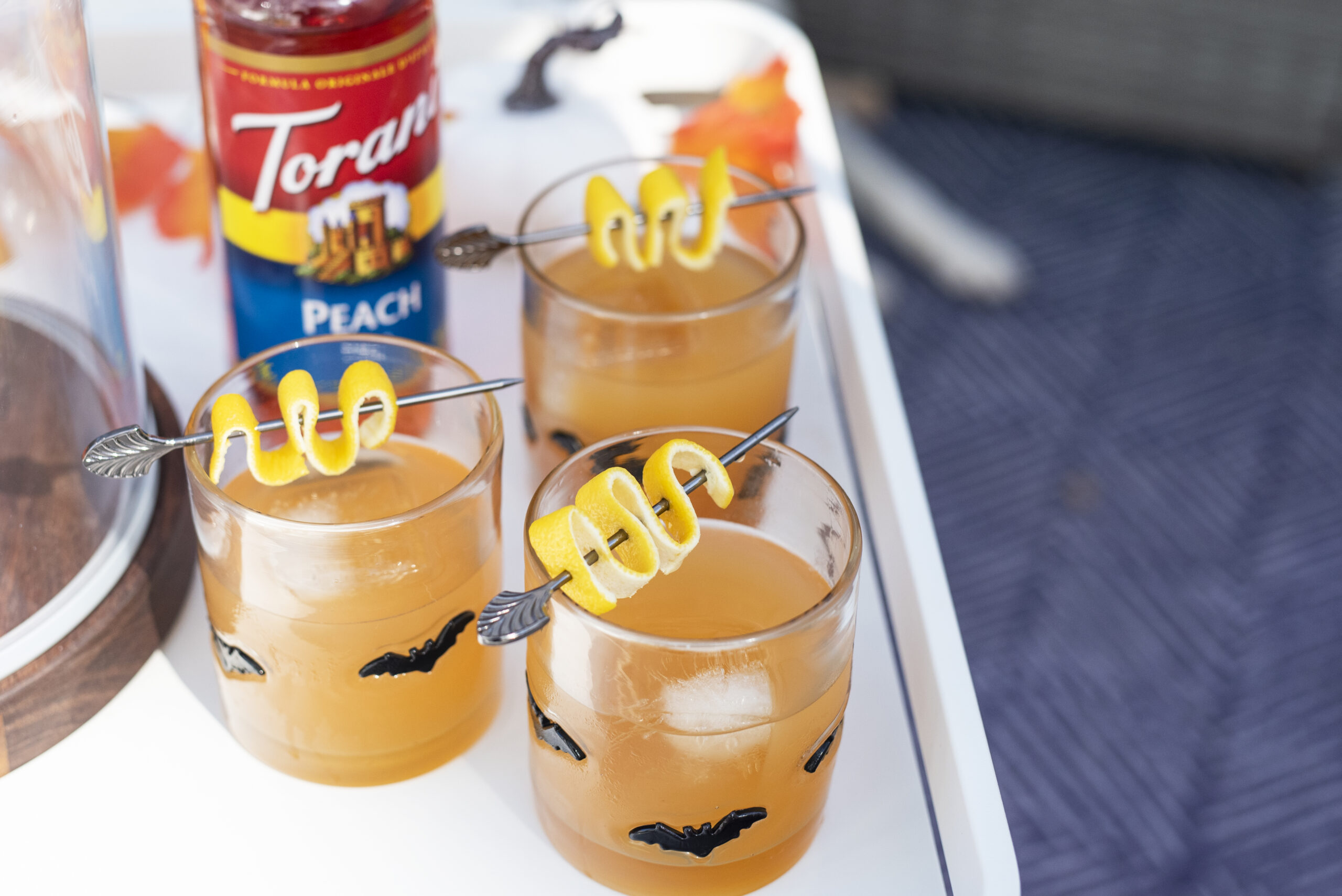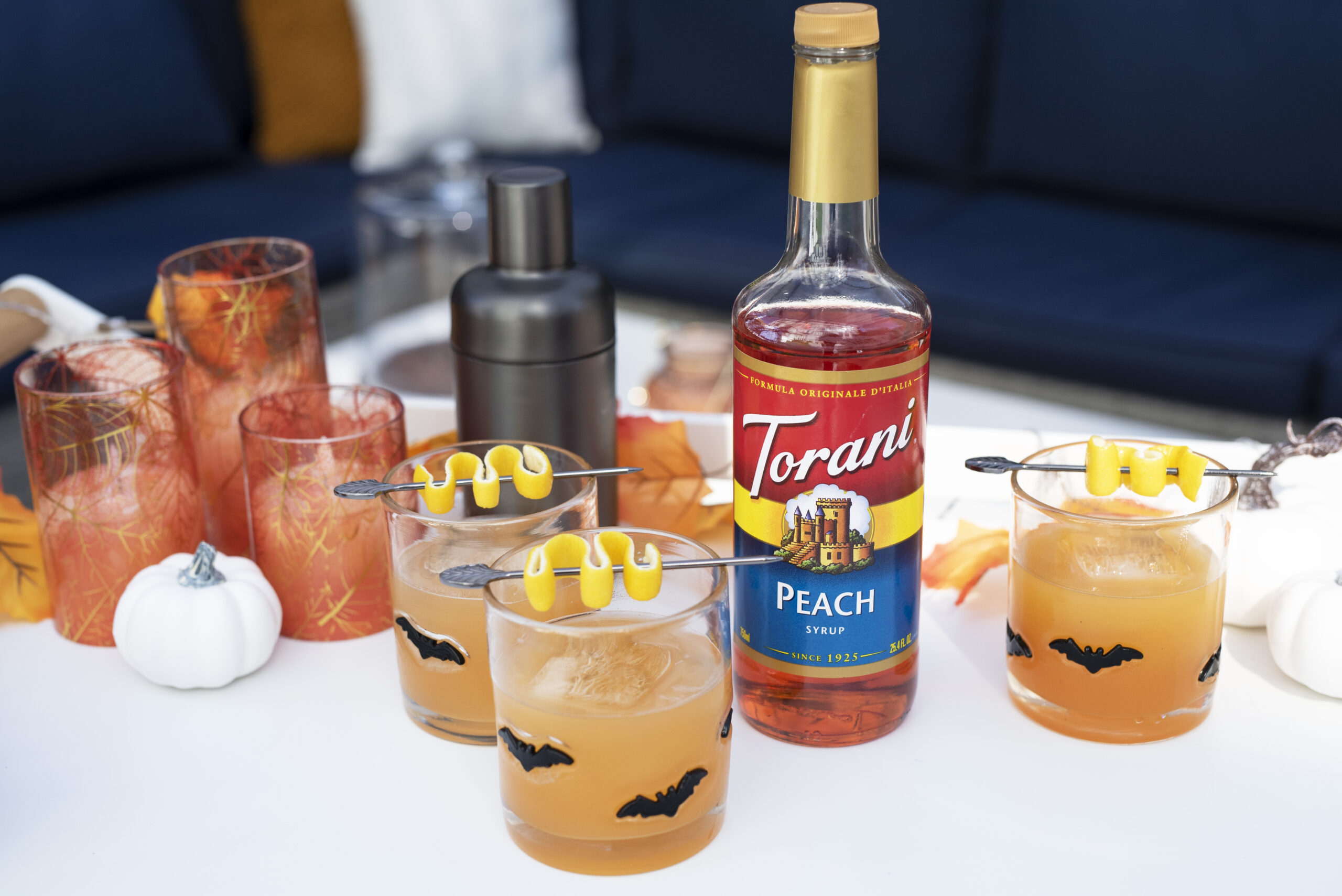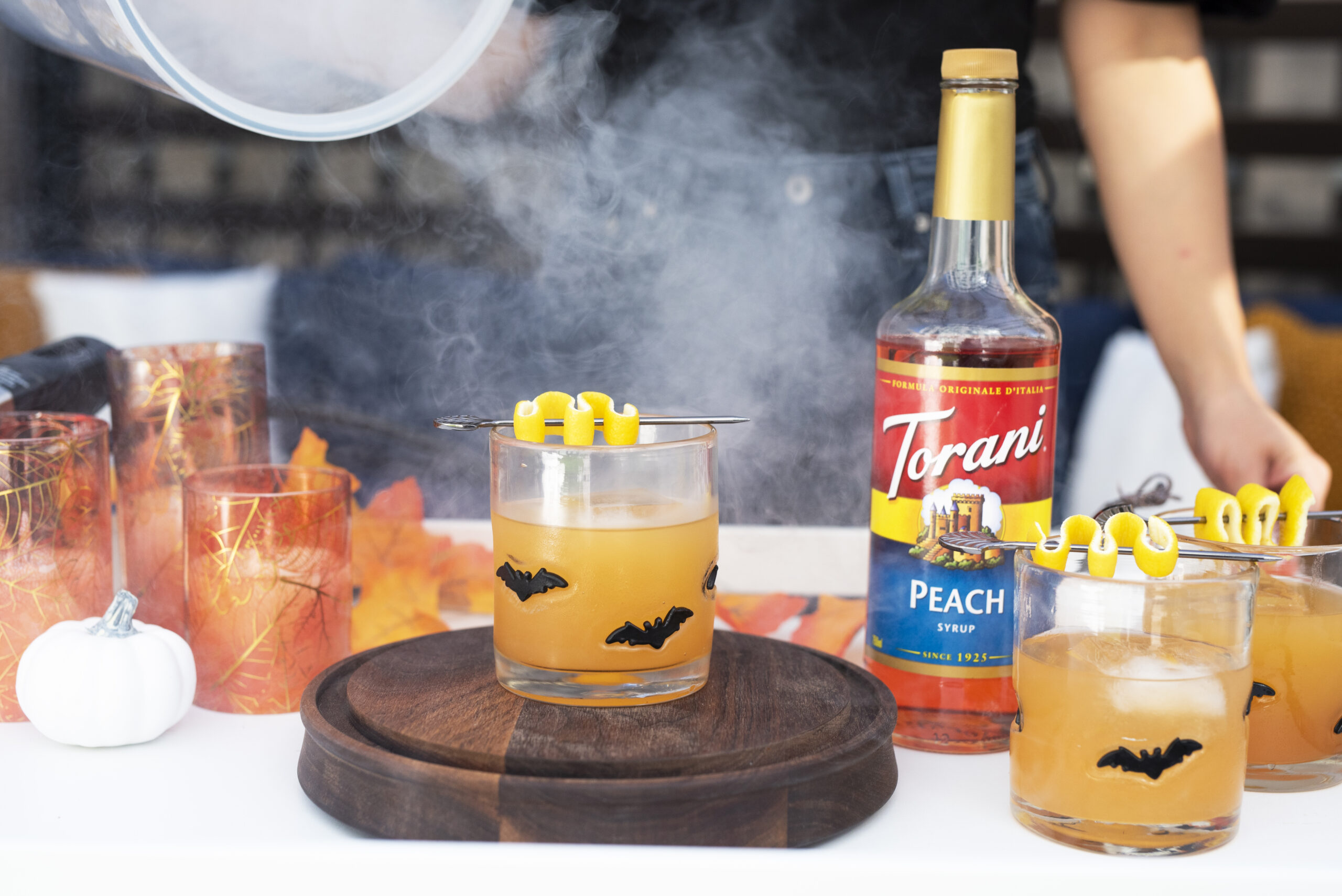 A Smoky Hallows Eve: Cocktail Recipe featuring Torani Peach Syrup Recipe
By Justine Published: October 4, 2021
This post is sponsored by Torani. Recipes and opinions are my own  🙂 Get out the halloween decorations because fall is …
Ingredients
Instructions
Fill a cocktail shaker with ice.

Add the mezcal, peach nectar, Torani Peach Syrup, and bitters. Shake until well combined.

Strain the cocktail into a glass with one large ice cube. Garnish with lemon peel. Enjoy!

WordPress Recipe Plugin by ReciPress