19 Jul

Vietnamese Coffee Shake with Torani Puremade Black Sugar Syrup [Recipe]
This post is sponsored by Torani. Recipes and opinions are my own 🙂 
I've moved around a lot these past couple of years which has both pros and cons (depending on how you look at it). One of the pros that came out of moving around so much was being able to explore all of the different festivals, gatherings, and community activities that makes each city unique.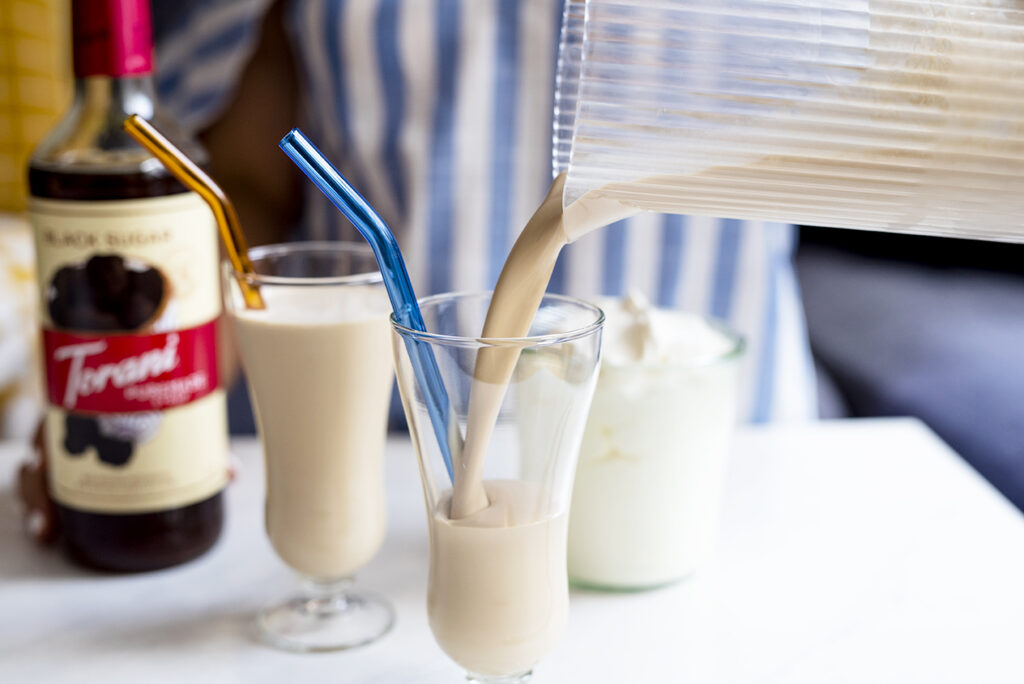 I lived in the Bay Area (San Francisco) for about two years. For a good portion of that time, I was located in Mission Bay which has a fun little food truck area called Spark Social. This is where I tried my very first Vietnamese Iced Coffee! It was early summertime, the sun was shining brightly and I needed a little afternoon pick me up. Wow. After that first sip, I was hooked.
If you are not familiar with Vietnamese iced coffee, the easiest way to explain it is strong, strong coffee that is mixed with sweetened condensed milk and poured over ice. It is SWEET. In a really delicious way.
Recently, Torani added a new flavor to their line called Puremade Black Sugar Syrup. When I first tasted it, there was an earthy and almost caramel like flavor to it. The sweetness of it really made me start to crave one of those Vietnamese iced coffees I had back in San Fran. You can check out the new sugar syrup here!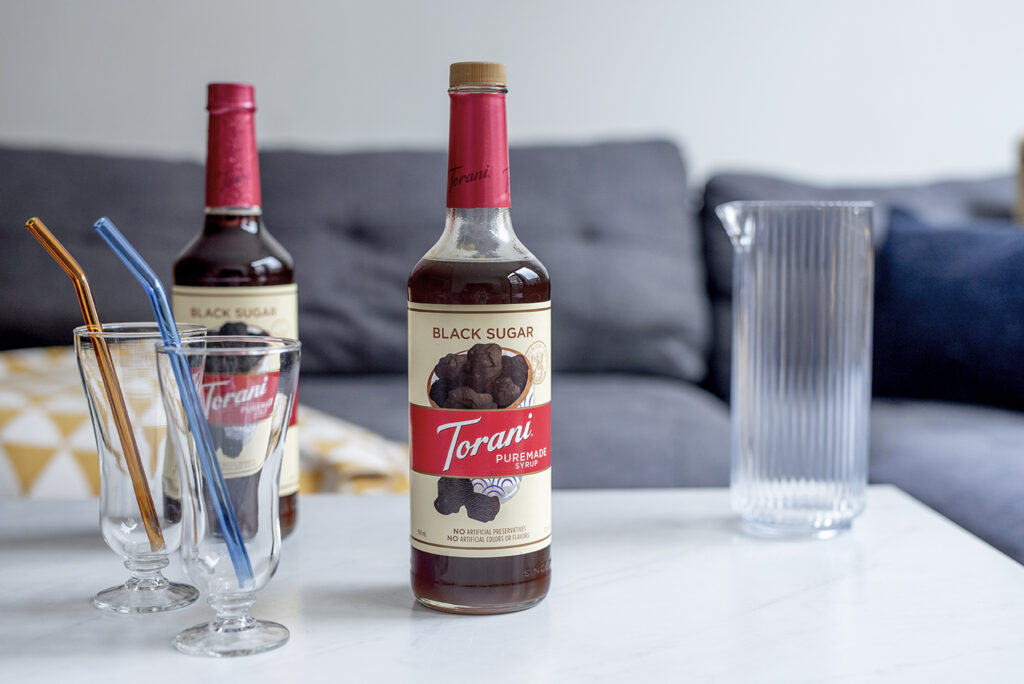 With weather that has been hitting almost 100 here in NY, I decided to take the chill to the next level by making a shake inspired by that same drink I tried back west!
To do that, I first made an ice cream base out of sweetened condensed milk (one of the main components I remember vividly) and whipped cream. After the ice cream was hardened, I blended it with a strong espresso and a bit of the Puremade Black Sugar syrup! The sugar syrup mixes so well and is really easy to use. Plus there are no artificial flavors or preservatives but ALL the sweetness that really gives the drink that extra punch that it needs!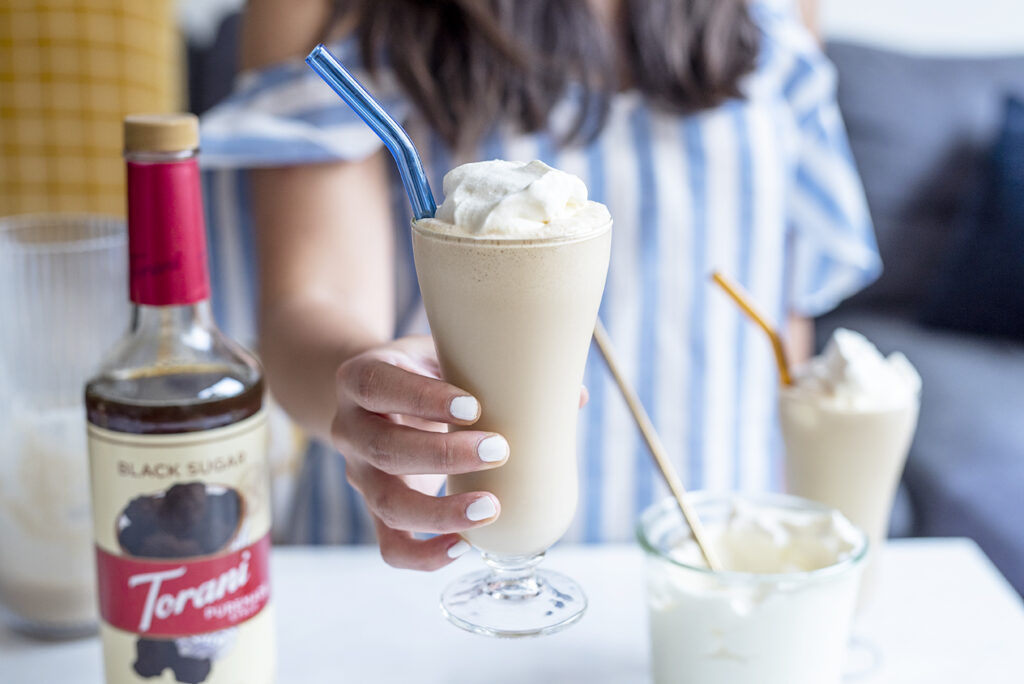 Try this sweet afternoon pick me up for yourself (best served on a hot summer day)! Recipe below.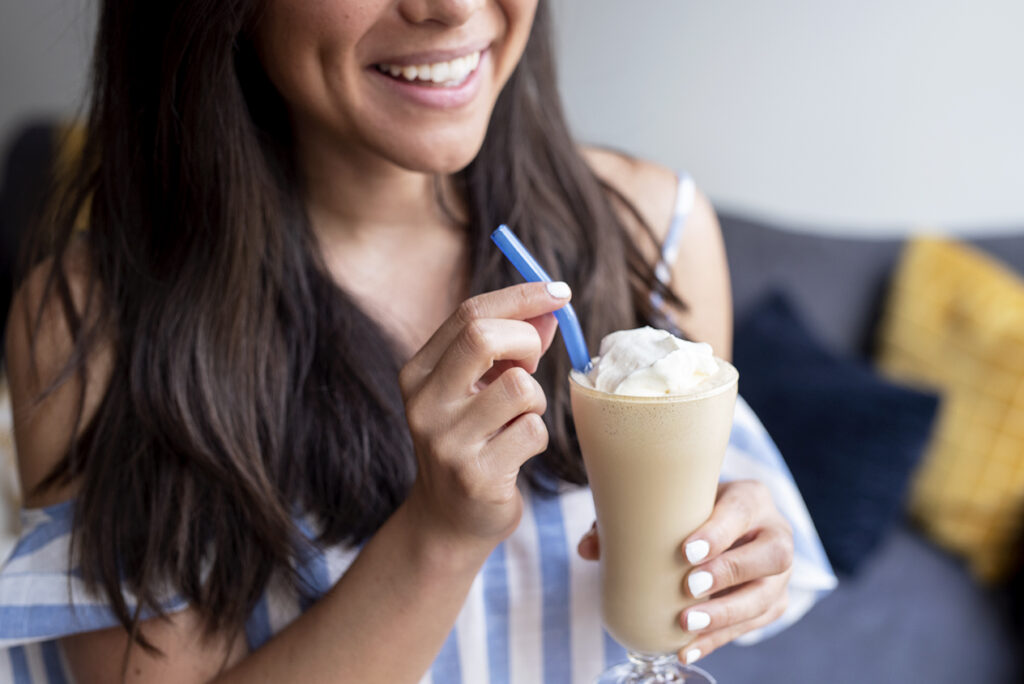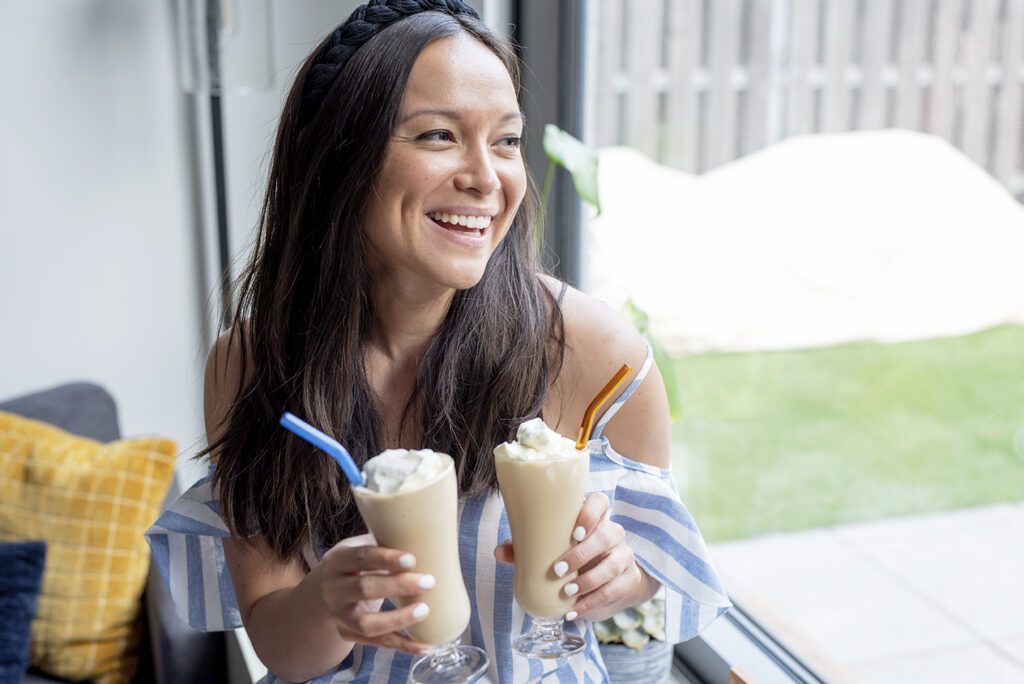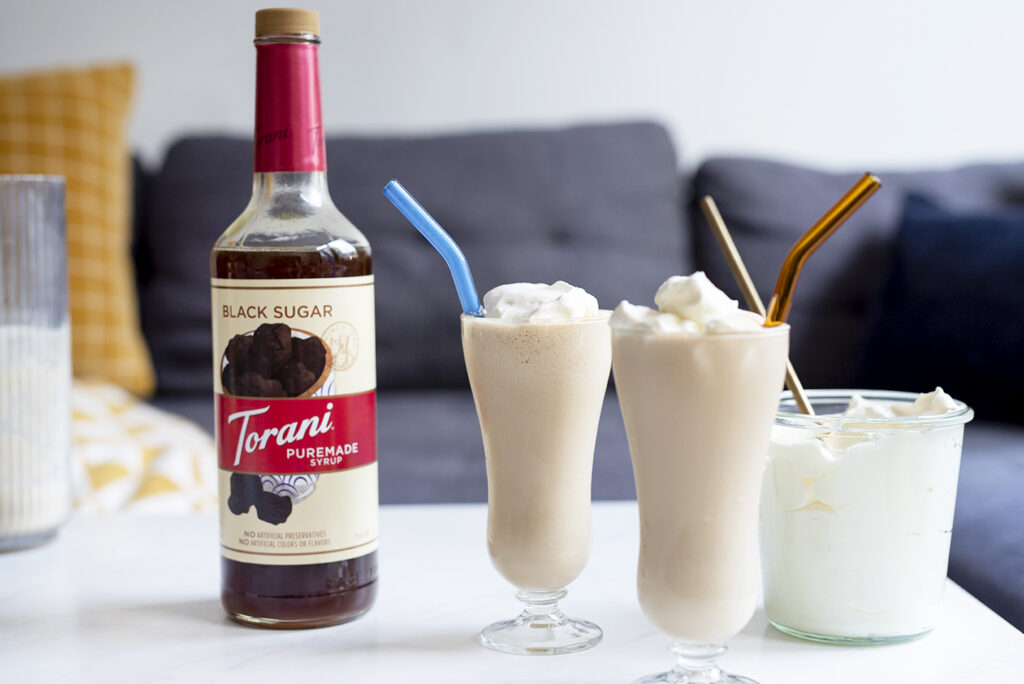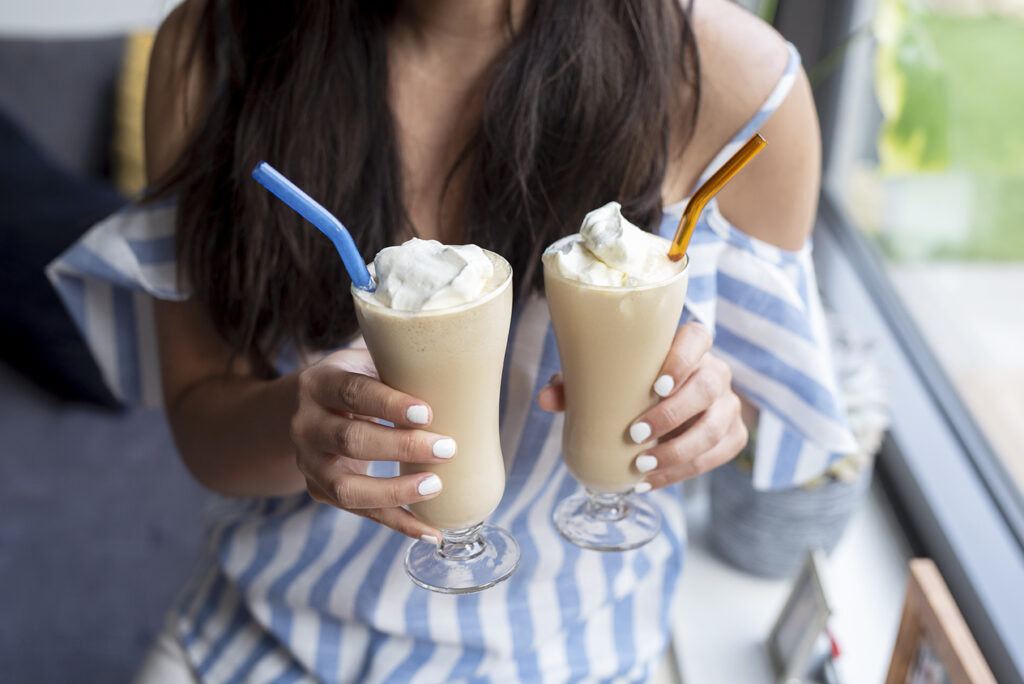 Vietnamese Coffee Shake with Torani Puremade Black Sugar Syrup
By Justine Published: July 19, 2021
This post is sponsored by Torani. Recipes and opinions are my own 🙂  I've moved around a lot these past couple of years …
Ingredients
Instructions
In the bowl of a stand mixer, beat the heavy cream on high until stiff peaks form. Set aside.

In a separate medium bowl, add the sweetened condensed milk.

Gently fold in half of the whipped cream into the sweetened condensed milk until combined. Gently fold in the remaining whipped cream until combined. Try not to over stir the mixture as you want to ensure it stays light and fluffy.

Transfer the mixture to a square baking dish or loaf pan. Cover with wax paper and place in the freezer to harden. This will take approximately 6 hours but can also be left overnight.

Once the ice cream has hardened, remove from the freezer.

In a small bowl, add the water, espresso powder, and Torani Puremade Back Sugar Syrup. Whisk until all of the espresso granules are dissolved.

Pour the coffee mixture into a blender (or a large pitcher if you are using a hand blender). Add in three scoops of the ice cream and blend until smooth.

Pour the shake into a tall glass and top with whipped cream. Enjoy!

WordPress Recipe Plugin by ReciPress