26 Dec

Becoming a Wine Expert: Interview with Sommelier Leslee Miller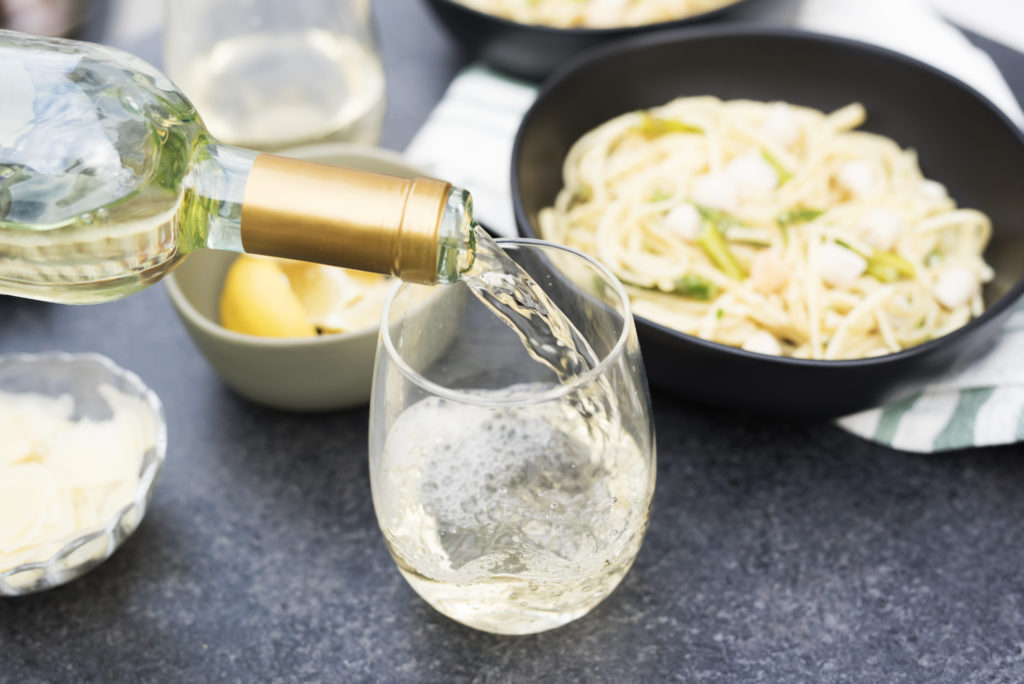 Wine can be an intimidating subject! There is so much out there to learn about wine it's hard to even know where to start. It was at an event back in November when I met Leslee Miller, a fabulous sommelier and the owner of Amusée Wine and Sip Better. We were chatting over a glass of wine and delicious appetizers when I started asking her about her pathway into the industry.
Her knowledge of wine and the industry was truly impressive! Whether you are planning on hosting for New Year's Eve or just want to learn a little more about what wine to serve in what glass as well as the difference between champagne and cava then read on below! Leslee shares some of her personal tips when it comes to choosing and serving wine along with details about her journey to becoming a sommelier!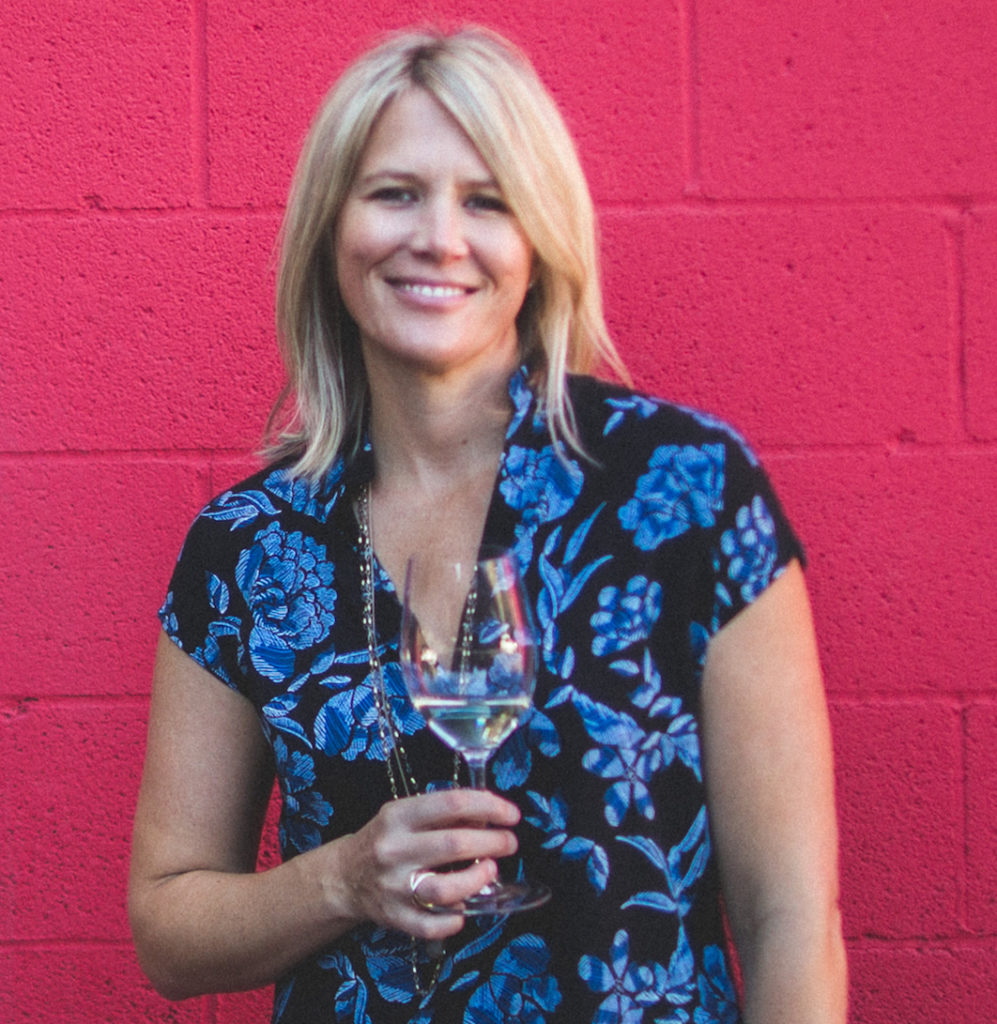 How did it all start? Did you know that you wanted to be a Sommelier early on?
I was raised early on in the restaurant world, so I guess you could say that hospitality just runs in my blood.  And in all honesty, if hospitality isn't your thing, then being a sommelier is kind of out.  Did I grow up thinking I wanted to be a sommelier?  Definitely not. Wine was not a beverage that was always on the table growing up in Wisconsin.  However, after spending years amongst fine dining and high end hospitality, serving and selling wine in parts of Colorado, California, and Oregon, it just became a part of who I was.  My love for the history of wine, the story of where and who grew it, became an obsession.  'Wine' became that story that I just wanted to tell after many years of living and growing up amongst the restaurant world.  So it really wasn't until my mid twenties that I knew wine was going to be a part of my 'forever' career path.
As the daughter of a restauranteur, you must of really spent a large part of your childhood in and around the hospitality industry. Do you think that has had an impact on your career choices and where you are today?
Yes, absolutely!  It certainly shaped who I am as a hospitality professional today.
What was the most intimidating thing regarding your journey to becoming a Sommelier?
The most intimidating part, at first, was just the amount of info in the actual 'world of wine'.  There is SO much to know!  Now after twenty years plus amongst the industry and certifications, yes…I can say, I know a great deal and most really good somms do.  But honestly, the world of wine is a constant arena of learning.  You have to remember that we are not only versed in wine, but in tea, sake, cigar, spirits and even coffee.  So the amount of information can be an intimidating arena for anyone just learning to become a sommelier.    And still today, there are still winemakers, wine styles or historical connections that I am constantly being introduced to yearly that continue to further my education.  Wine, for even professionals, continues to be a journey — never a 'destination', per se.  We are ALL always learning!
What is the typical "day in the life" like for you while running your two companies Amusée Wine and Sip Better?
The scope is a big one!  From organizing all of my own events, classes, restaurant/retail trainings, media appointments and consulting — the daily life at Amusée is already more than a full time job.  Not to mention, managing our social media channels, writing blogs for my own site and of course — the fun part, tasting constantly for the amount of events, columns, classes and more that I put on.  Haha!  I think between tasting the 30+ wines a week that I do, it can be a full time job all its own!   And then there is the travel, another one of my favorite parts of the job.  I travel constantly so that I am always in touch with wine regions and wineries around the globe.
Sip Better is a whole other beast.  Packaging, selecting wines for our club members, creating video content, entering in all of the wines that we'll ship and equip them with recipes, tips, serving temps, storage and more for each wine is a whole other job.
In the end, it is all so fun + really exciting — I truly never feel like I'm 'working' if you know what I mean.  Building two companies from the ground up is one of THE most rewarding career decisions I've ever made!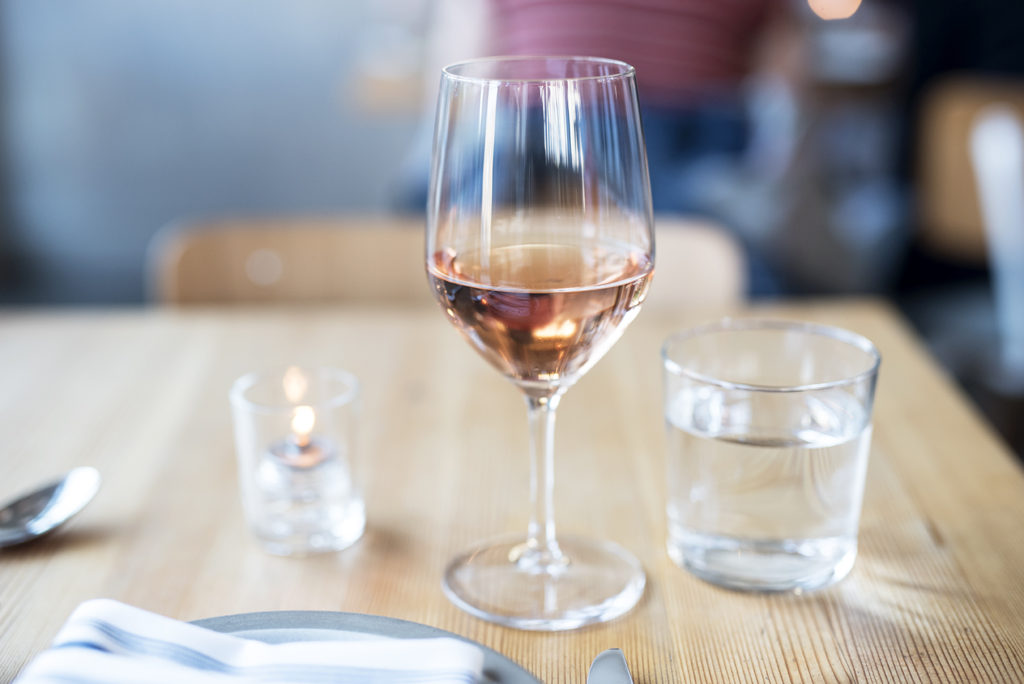 What is your favorite part about your work?
LOL.  I kind of just mentioned them above.  But you know, really?  It's all about the people and their properties.  Meeting and connecting with folks around the globe and being able to tell others 'their' story.  It's definitely one of my favorite parts of the job!
I love wine and it is definitely my go to choice at happy hour. However, sometimes it can be really intimidating! Whenever I am out, I tend to default to Pinot Noir because that's what I'm comfortable with. Any tips for branching out and choosing other wines?
Yes!  Let's start with Pinot Noir — the best 'gateway grape' for branching beyond Pinot Noir is trying on the grape Grenache.  Juicy, lovey and perfect for someone looking to beef up their 'Pinot' game.  But honestly, it's finding someone that you can trust!  A sommelier, a retailer, or a cool wine club (wink, wink) like Sip Better!  Find someone that will gently introduce you to new wines and styles that are within the scope of what you really LIKE about wine.
Is there any special way to "taste" a wine? Swirl it in my glass, breathe in the aromas, etc. I always hear tips floating around but I never know which ones really matter.
Absolutely!  First swirl the wine, this helps to open the aromatics in the wine.  Take a big whiff, with your whole nose inside the glass.  Think about 'what' you smell, this will help with sometimes pulling in ingredients for food pairing.  For instance, smell smoke and char in the wine — pair that wine to a food that exudes a little grill smoke and char!
Then, sip a little in and suck a bit of oxygen in through your mouth after you've sipped.  Let the wine roll around on the inside of your mouth.  Think about how the wine tastes, smells (your olfactory will help you here!) and most importantly, feels on your palate.  Thinking about how the wine feels in the way of weight (light, medium, full bodied) and how acidic or juicy it feels on your palate will help you considerably with pairing.  Practicing all of these pieces with every glass you drink will ultimately slow you down and make you better wine drinker!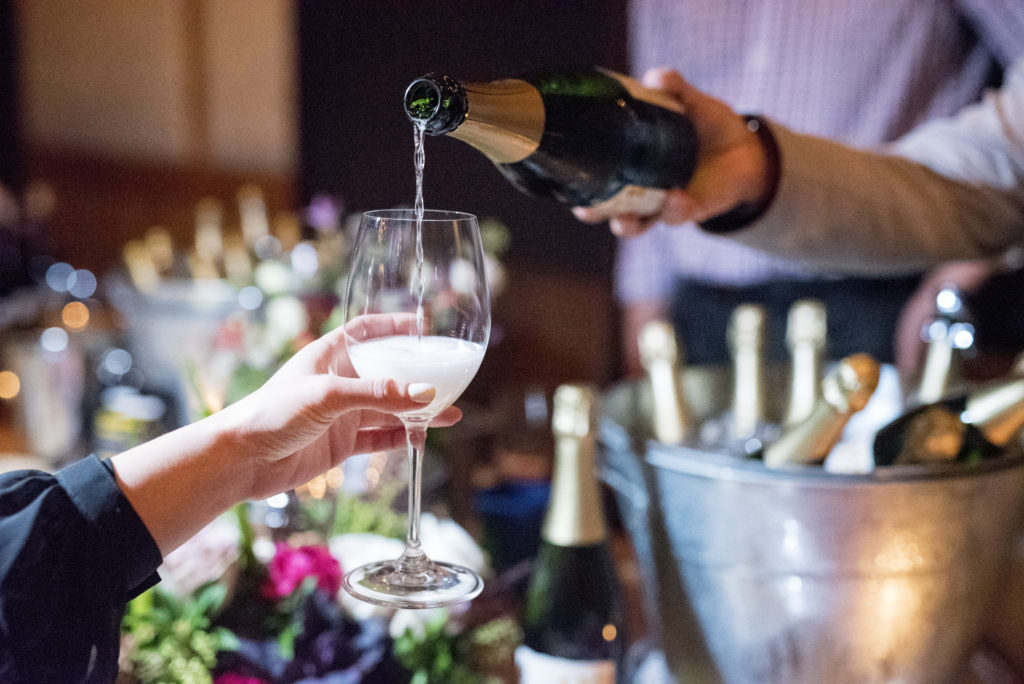 We are right in the middle of the holiday season and it's almost guaranteed that a fair share of wine bottles will be uncorked over the next couple of weeks! Especially on New Year's Eve. Can you talk a little bit about the differences between, Champagne, Prosecco, Bruts, and Cavas? Are there major differences between them?
The real difference between all of these is the regions and grapes from which they are produced.  There are actually four different ways to make sparkling wine, but the ones you mention above use primarily Methode Champenoise (where the secondary fermentation happens inside the bottle) giving the wine the highest quality of production.  Champagne is a growing region in France made from three grapes (Pinot Noir, Chardonnay and Pinot Meunier), Prosecco is a grape, made in Veneto, Italy, Brut is a style of sparkling wine that means 'dry' and Cava is the sparkling wine region in Spain known for producing three grapes: Macabeu, Parellada and Xarel·lo.  But, don't forget about Germany, U.S., Austria, New Zealand, South America and more for producing some other world class examples.
What would you recommend for serving at a NYE party?
I like something that won't break the bank!  Honestly, I'm a huge fan of Cremant from France.  It's the 'sparkling' wine that lives outside of the region of Champange. Cremant de Bourgogne (Burgundy), Cremant d'Alsace and Cremant de Loire are some of my favorite styles!  Easy to drink and afford (you can find some good ones for $12-$18).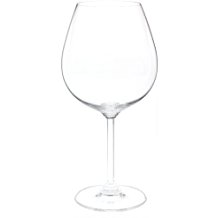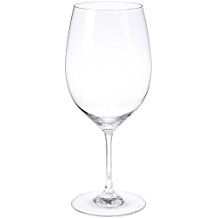 On the topic of serving wine at parties, what are your thoughts on serving glasses? Do I need separate glasses for red and white? If I'm limited on space, is there an economical option that could work for both?
Truth be told, I am a huge glass nerd!  I teach a ton of Riedel glass classes so truly believe in the right shape for the right grape.  Chardonnay, Pinot Noir, Gamay and Nebbiolo belong in a Burgundy glass and well, pretty much everything else can go into a Bordeaux glass.  So just two stem types is all you really need!  (Pictures to the left for reference)
If you're trying to please a crowd, how many wine options should you have on hand? A red a white? Multiples of each? Any standard varietals you would recommend stocking up on?
I generally go with a few types when I've having a party.  I love to always show a rosé, no matter what time of year!  They are some of the BEST wines for pairing to a wide range of foods.  I'm also kind of a 'bubbles' gal, so I always have an easy sparkler — something from Cava or even the U.S. is fun to show!  As for whites, I pull out a dry Riesling for large groups (trust me on this one 🙂 –they are also amazing for pairing to a lot of food styles) and then generally two reds — a lighter bodied red, like Gamay or Pinot Noir (more versatile for all of your food groups) and something medium to full bodied like Syrah, Malbec or even Tempranillo.  Again, not going all out with just Chardonnay and Cabernet (two full bodied grapes) gives yourself the ability to pair more foods at your occasion, dinner party, etc.
Oh and P.S. — this doesn't mean that you have to spend a lot of money on these either!  There are so many awesome international wines on the shelf made from these grapes that are really delicious between $10-$15.
Do you have a favorite wine that is your "go-to"?
Oh wow!  It's so hard to say!  I always say 'it's all about my mood or my food' as to what dictates my wines for the night.  I'm such a huge Gamay lover, so I'd safely say that is a huge 'go to' grape for me, but I'm also a sucker for a high acid white like dry Riesling, Austrian Grüner Veltliner or a funky northern Italian white.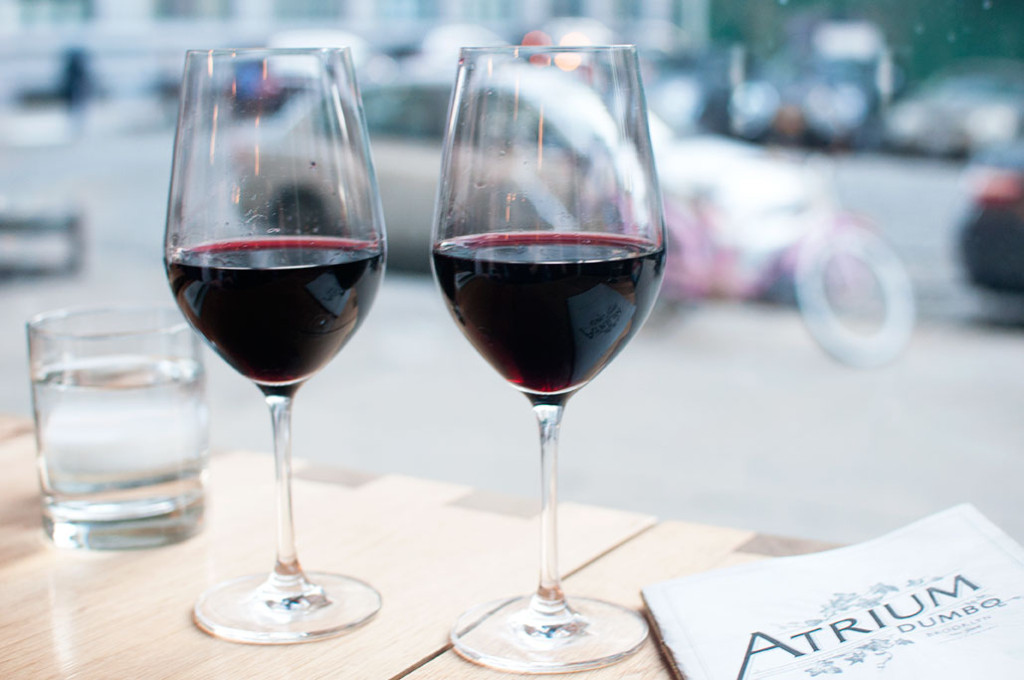 Thanks to Leslee I now have a few new tips up my sleeve for hosting and have a little more confidence to step outside my comfort zone and try a few new varieties!
xo Jus