14 Sep

Bold & Fresh Furniture Company Hitting the Market this Fall: Interview with the Kvell Team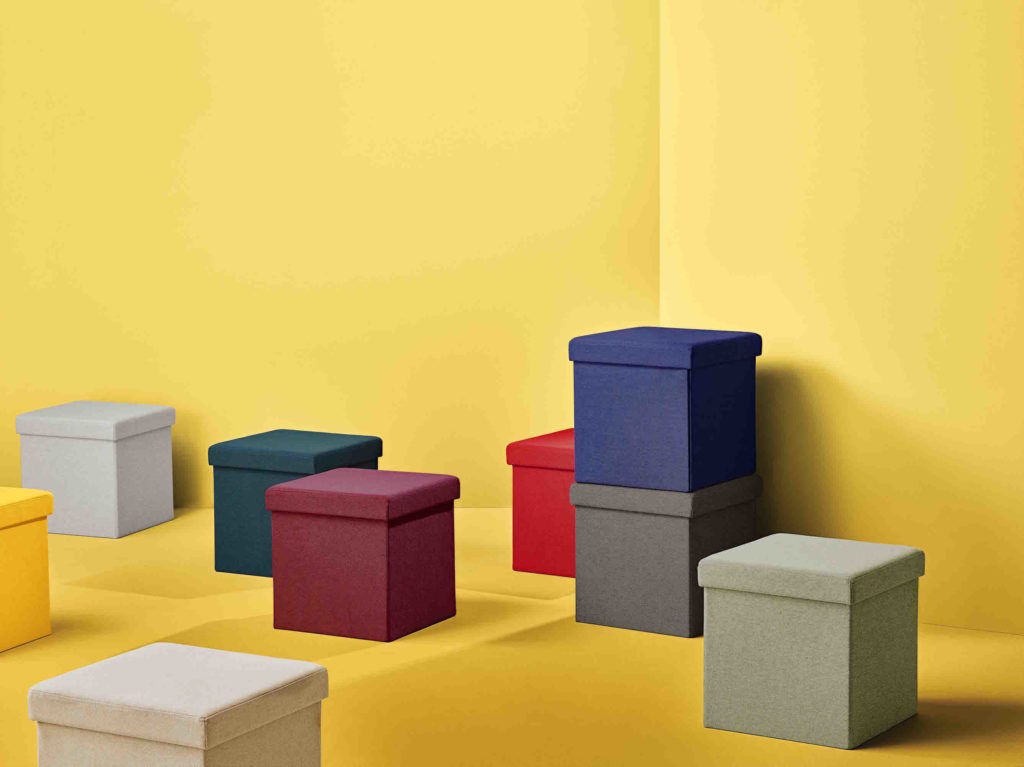 Over the summer I attended a few industries conventions to check out all of the new up and coming home products. One brand that really caught my eye was Kvell. I was specifically drawn to their booth because they had pieces with Scandinavian influence. I love how simple and sleek Scandinavian design is. Kvell's pieces are also very much for the "everyday living" and perfect for small New York apartments. Several items have the ability to fold up and be stored away. Their pieces also have multiple functions – you can use it for storage or extra seating!
I sat down with two experts from the company to learn more about what Kvell has in store. Read on below for my interview with Adam Schachter, Founder and President, and Alan Wisniewski, Director of Design.
Adam, you have experience in everything from hosting entertainment shows to working for the Toronto Raptors. How did you end up making your way into the housewares and furniture business?
All those unique "gigs" that I got in my early days (Toronto Raptors, Assistant Cruise Director, etc) were tons of fun but with very little stability. I needed to eventually settle down and have a "grown up" career. I met the President of Umbra and was given a shot as Sales Manager even though I had very little experience. I guess I was able to sell him on the fact that I was the best person for the job.
How have your past experiences helped contribute to the success in your current role today?
I have taken experiences and learnings from every role I have ever had. Prior to entering the Housewares industry, I was selling health/beauty to retail. This game me my first entree into dealing with major retail. I always had mentors and tried to learn and absorb as much as possible from people with more experience and knowledge then I have as I love learning from others.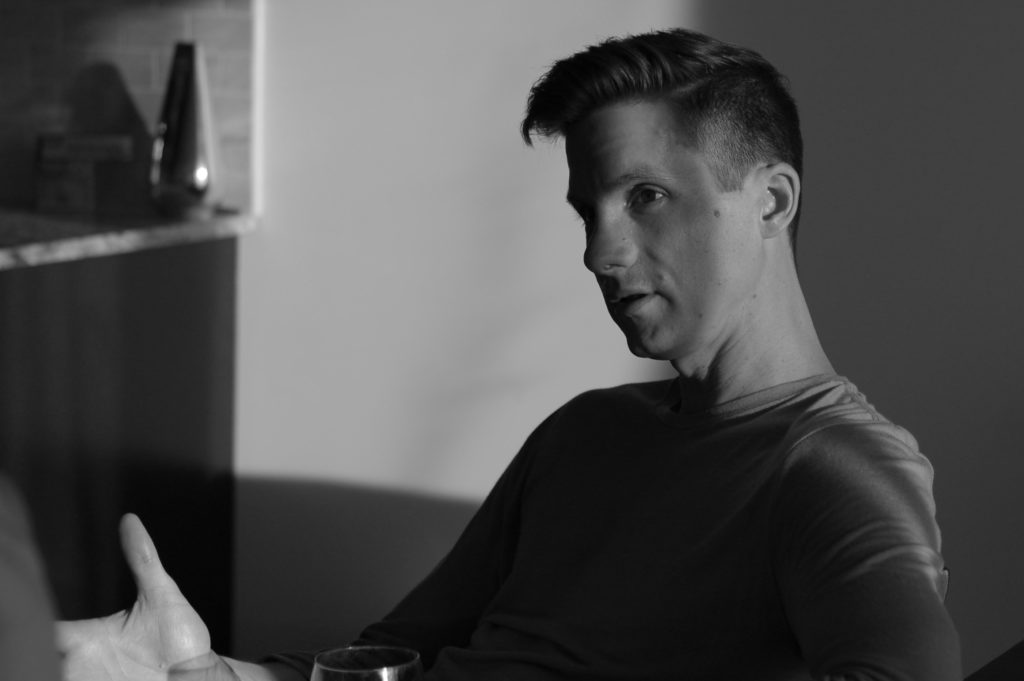 Alan, as Director of Design, where does your inspiration come from? Has design been something that you've always had a passion for?
I have always been into visual arts growing up and my parents wanted me to explore my creative side in school as it has always been my passion. That mixed with a thirst to know how things are made and work allow me to see things differently. To me, inspiration is everywhere: the weather when traveling to different cities, or spending quiet time up at the cottage read old magazines. It usually comes when you are not looking for it. It could be the shape of something or how it moves and functions, or even colors and textures I see in nature. I find the best inspirations are when stumbled upon and cannot be searched for.
What makes Kvell so different from other furnishing companies out there?
Kvell is an extension of us. We simply want to design and manufacture home goods that we would be proud to use and show off in our own home. I personally find it extremely difficult to find stuff I love, not only items that look good but have multiple purposes and hidden features that make you think 'hey, that's neat!'. We believe if we have a need for something, other most likely have similar issues and we want to be the brand to offer solutions. Kvell products are designed to be real products for everyone. Fun and functional yet stylish and affordable. Furniture is only a small part of where we want to be as a brand.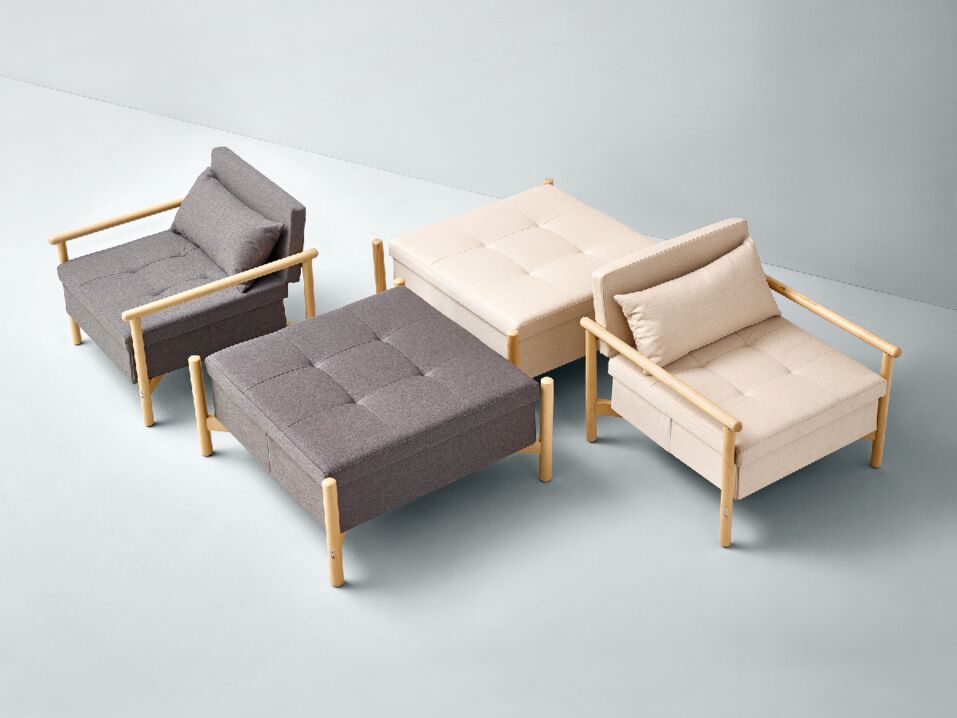 I absolutely love pieces that are influenced by Scandinavian Design. Some of your pieces do take on elements of Scandinavian Design. How did you gravitate towards this aesthetic? Do you think this is the "trend" right now or is it something you feel will be "in style" for years to come?
I personally love Scandinavia design on so many levels, it's something I have always been drawn toward and admire. People may think Scandinavian design is modern but I would say it's timeless because of its simplicity and clean lines. To me, the best designs are the most simple and do what they are intended to do effortlessly. This isn't just a trend but a testament to how the perception of "good design" is headed. People appreciate products they can show off in their homes to represent their own personal style but I believe products that are able to stick around for many years means so much more.
What is the process like for developing a new furniture line? Were there any pieces during the brainstorming process that you loved but didn't make the final cut?
We started designing based on things we all need: extra storage. It's a problem most people face, where to store things so they are neat and tidy yet accessible when needed. This teaser launch only scraps the surface of where we are heading as a brand as we were only able to focus on a few of our ideas to get the ball rolling. There were many concepts and designs that were put in the vault for the next round of development for our 2018 release.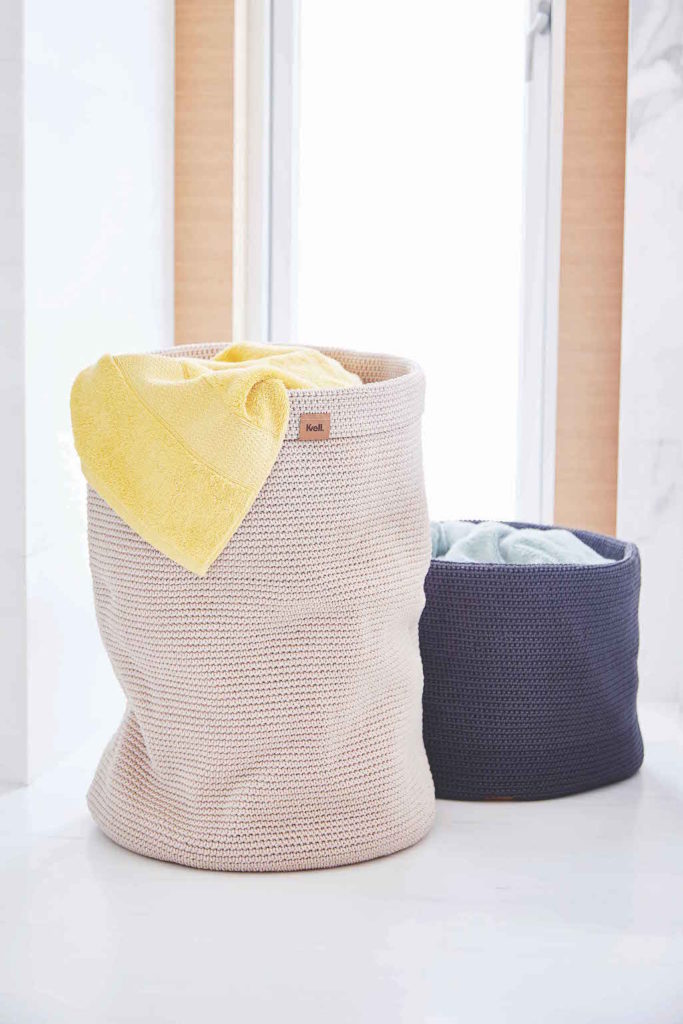 How did you decide on the right fabrics and materials for production?
We started with the same process for selecting fabrics based on what we wanted to see: stuff that is contemporary yet durable and wipeable (with kids' messy hands or dog slobber in mind!). We actually changed the fabrics quite a bit during the development process after sampling and testing different grades until they felt right.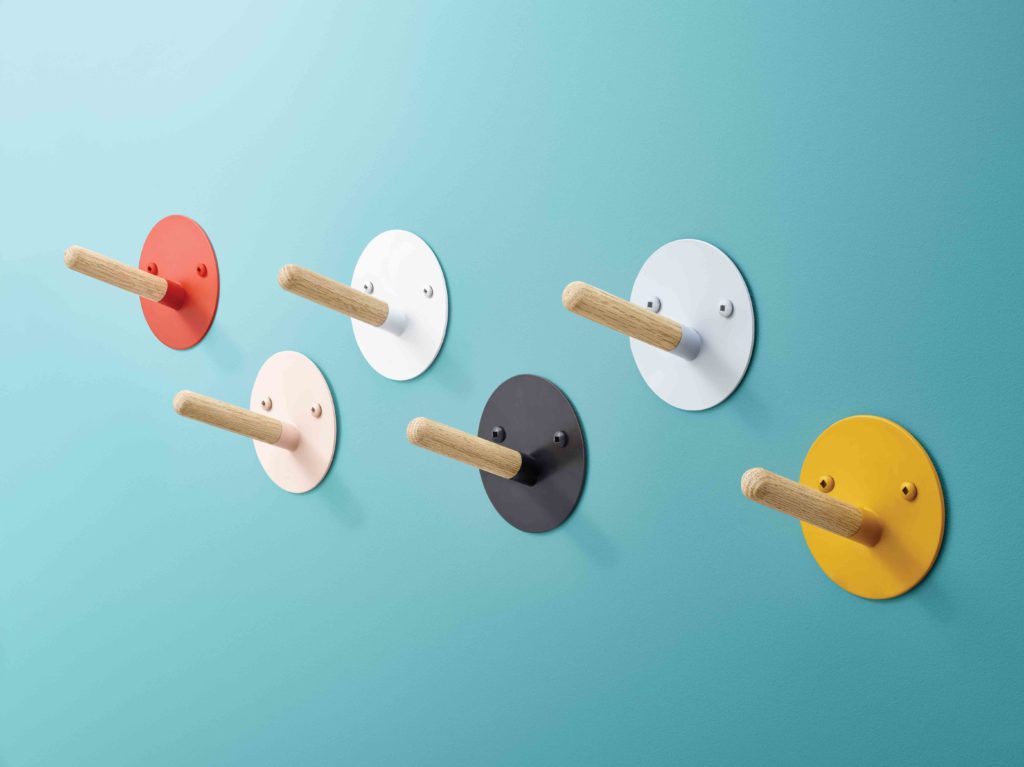 If you had to pick a favorite piece from the new Kvell collection, which would it be and why?
Adam: Probably the KUBE. It's so slick and functional. It works in pretty much every type of decor. Also reminds me of that first ottoman we brought to market, the one that kick start is all for our parent company, Fresh Home Elements.
Alan: I personally love everything for different reasons but if I had to pick one to represent where we are heading, it's the Fib Hooks. I love products that have personality and evoke emotions without being novelty – details that make people smile or take a moment to think. The Fib Hooks are actually inspired by the hardware. After hanging generic hooks in my kids' room I noticed the screws on the brackets unintentionally looked like eyes on a face. I thought, "Why not design a wall hook that played off this?" After adding a wooden "nose" as a hook, the Fib resembles a childhood character we all know and love. We also did this with the Boto Ottoman and Rollo Hamper, as both items unique shapes and features resemble characters, allowing you to imagine their personalities.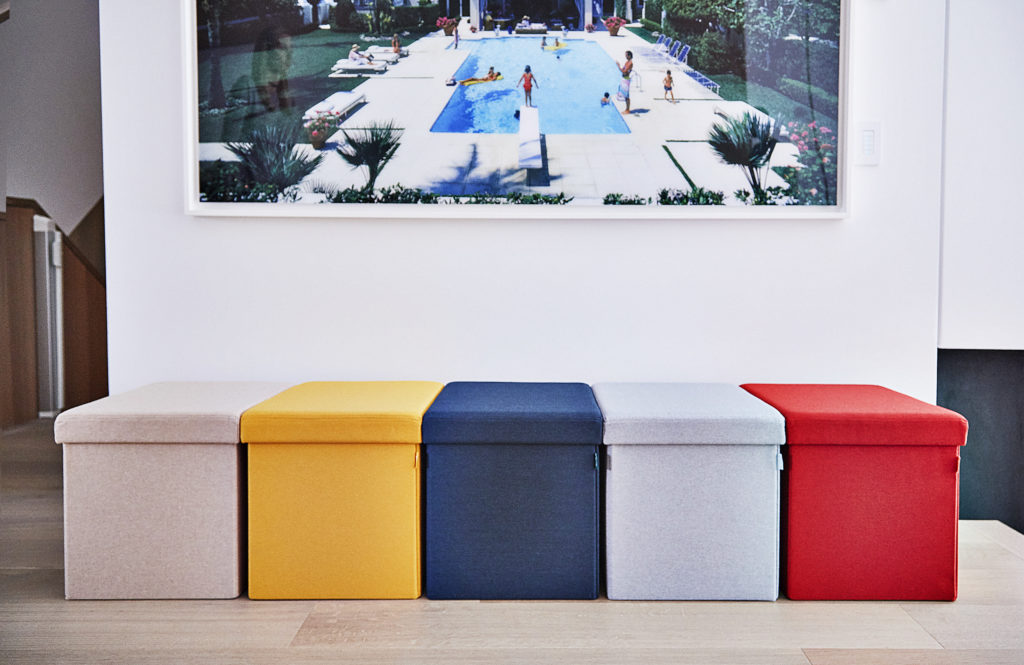 KUBE is also one of my favorites. The design is so clean and simple. Not to mention the functionality of the piece is very versatile. I'm curious to know, are these durable enough to use as extra seating outside on a patio?
Definitely durable enough for extra seating as the Kube can hold over 200lbs! Perfect option for when having guests over. The first generation of the Kube is for indoor use only however, stay tuned as we have some exciting new outdoor versions launching in the future :).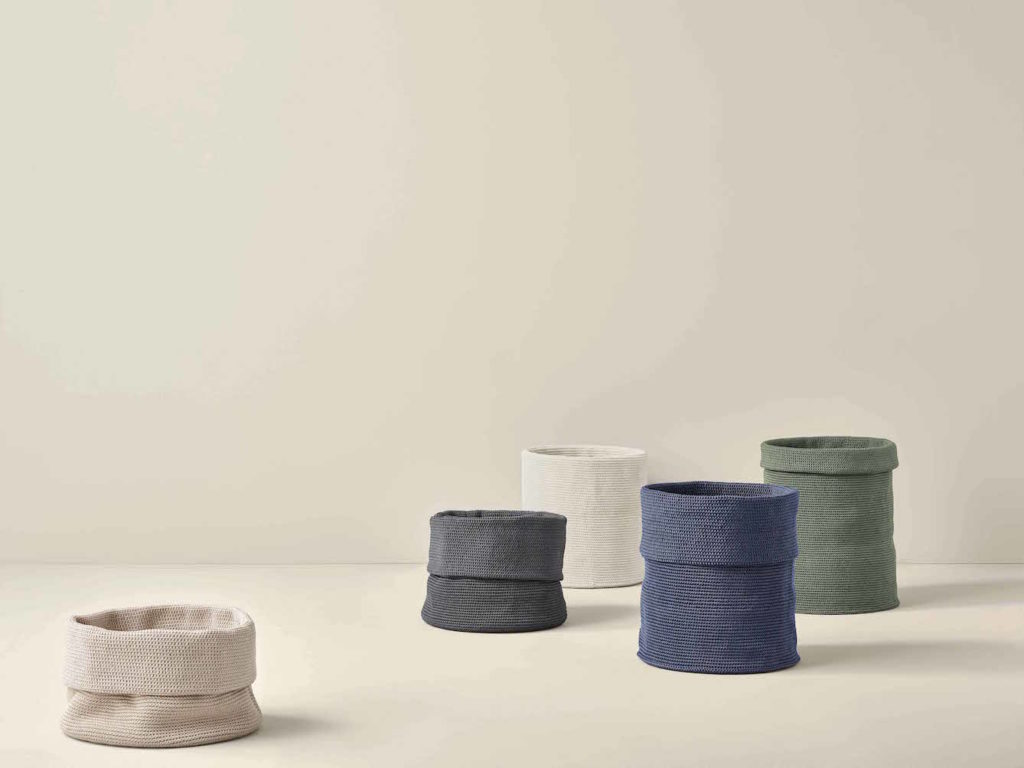 Do you have any tips for those out there looking to furnish their own living spaces without it feeling cluttered?
Design spaces over time and get to know the area first. If it's starting to feel cluttered, find places that offer hidden storage as well as smaller pieces that work with the room. Start by first playing with the flow of the space. Figure out how it is best used and how people move around it. I even move furniture around every couple days until it feels right. Then begin with the "anchor piece" such as a couch or a bed.
Don't just buy something on a whim! I slowly add accessories and get a feel for where things should naturally go. If the kids always play with toys in one spot then add a useful piece for storage that fits the style and has function. You should never feel rushed to complete an area all at once! Work at it until it is perfect and everything has a place.
Find out more about Kvell's new line here!
*Photos provided c/o Kvell