25 Jan

Love List 1/25/17: One Pan Meals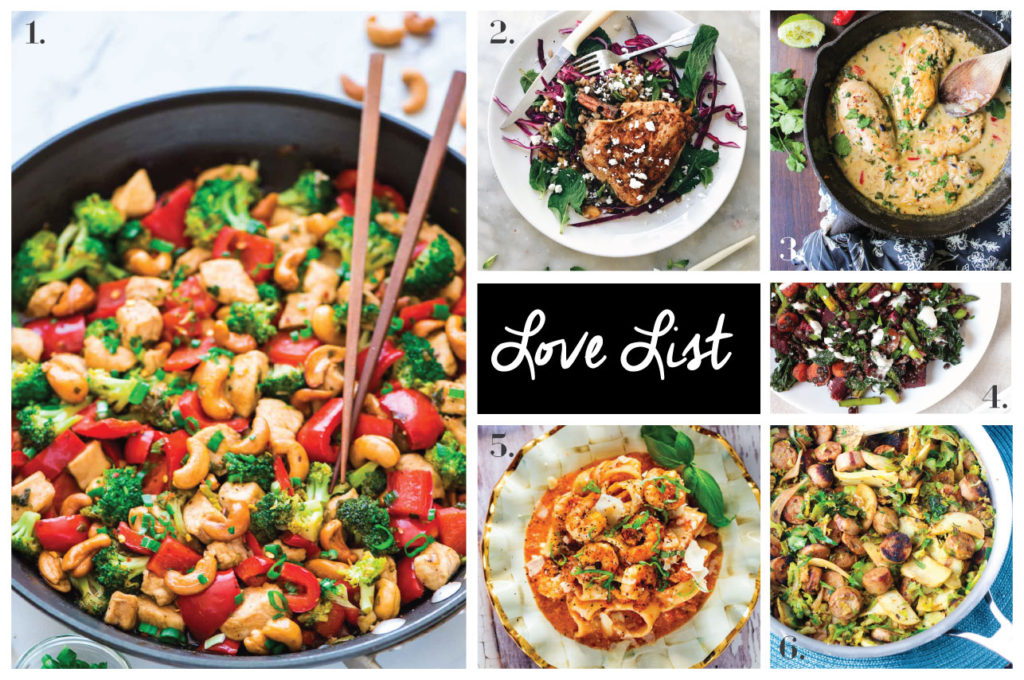 This year I am 100% all about the easy clean up. Instead of spending all my time doing dishes and preparing elaborate meals, I've been searching and concentrating on dishes with quick prep times that utilize as few dishes as possible. I recently picked up the book One Pan Two Plates by Carla Snyder which I'm obsessed with. For this week's love list, I wanted to put together a few online recipes that only use one pot or one pan without skimping on flavor!
1. Thai Cashew Chicken, Well Plated
2. One Pan Roasted Chicken with Lentils and Farro Salad, The Healthy Hunter
3. Coconut Lime Chicken, A Saucy Kitchen
4. Warm Lentil Detox Salad, The Mostly Vegan
5. Cajun Shrimp with Tomato Alfredo Pasta, Jo Cooks
6. Sauteed Sweet Apple Chicken Sausage & Brussels Sprouts, Hungry Hobby
Do you have a one pan/one pot recipe that you love? Would love to hear about it in the comments below!
xo Jus