04 Jan

Love List 1/4/17: Healthy Homemade Meals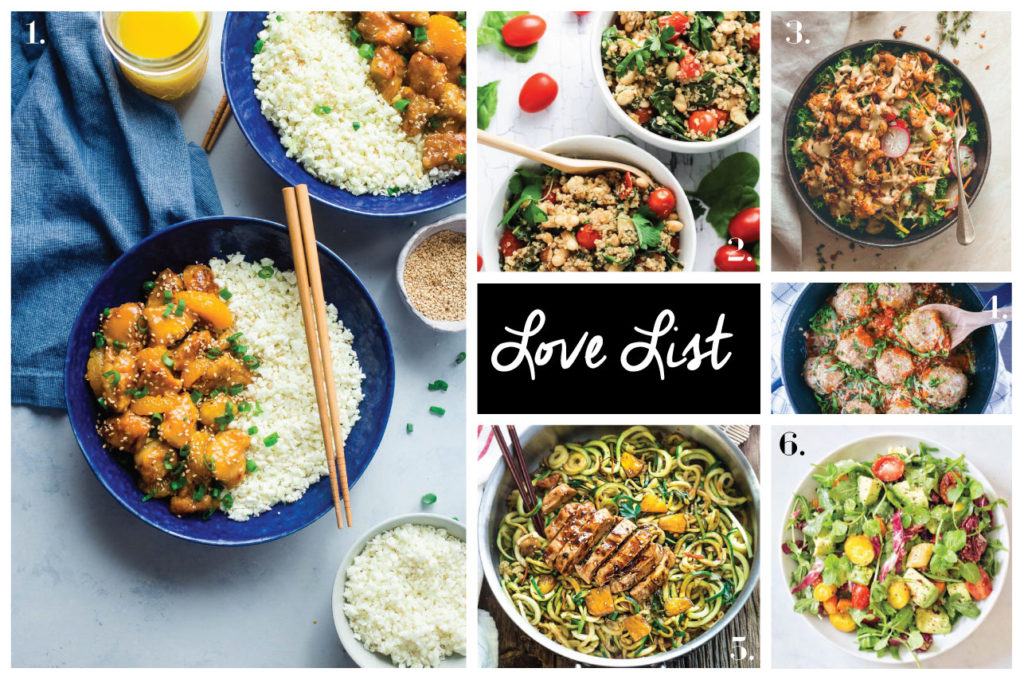 I honestly am the worst when it comes to keeping New Years' resolutions. One year I told myself I would study all year about wine and try to pass a sommelier exam at the end. I mean I love wine, that would have been a fun and interesting way to spend the year but of course it never happened. This year, although I'm not labeling it as an official resolution, I really am trying to cook and eat healthier. For this week's love list I'm rounding up a handful of healthy recipes to make at home!
1. Whole 30 Paleo Orange Chicken, Food Faith Fitness
2. Easy Quinoa Salad with Tomatoes & Spinach, Emilie Eats
3. Cajun Roasted Cauliflower Salad, the Healthful Ideas
4. Turkey Zucchini Meatball Skillet, Love & Risotto
5. One Pot Teriyaki Chicken Zoodles, Life Made Sweeter
6. Roasted Carrot, Arugula, and Radicchio Salad, Kale Me Maybe
Do you have any healthy recipe recommendations? I would really love love love to hear about them!
xo Jus