17 Jun

Love List 6/17/15: Oodles of Zoodles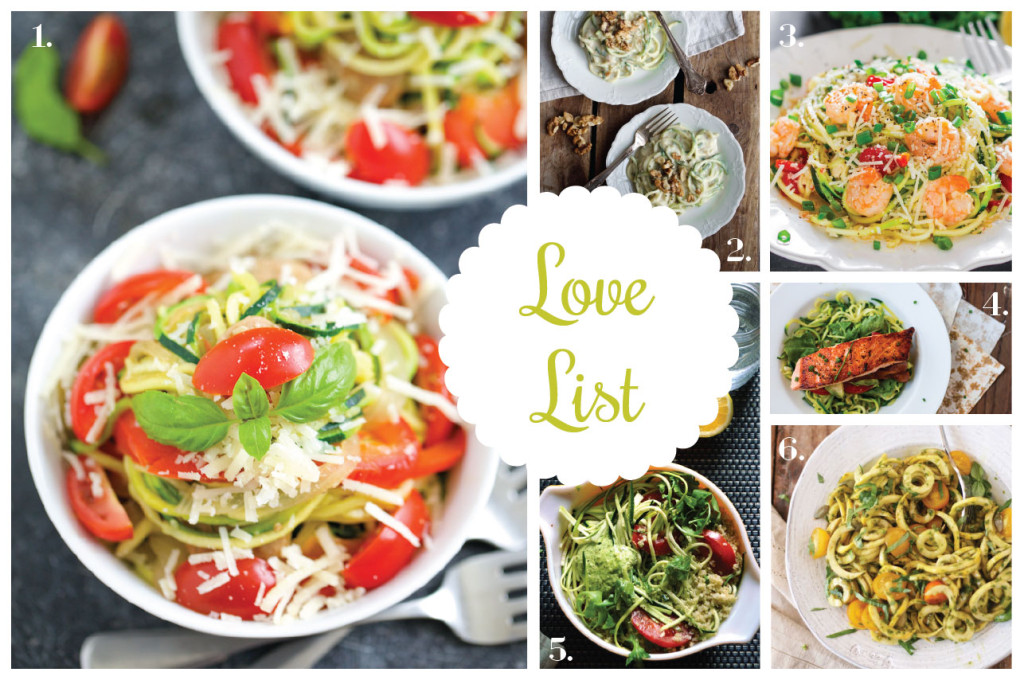 A coworker of mine introduced me to @inspiralized on instagram and I was immediately amazed at how many dishes you can create with veggie noodles. Swapping your traditional pasta with a spiralized veggie is a great way to make a small healthy change to your current diet. This week's love list focuses on "zoodle" recipes.
1. Sausage Pepper Zucchini Pasta, Get Inspired Everyday
2. Zucchini Spaghetti with Walnut Sauce, The Smoothie Lover
3. Shrimp Scampi Zoodles,  jo cooks
4. Salmon & Avocado BLT Bowl, Confections of a Foodie Bride
5. Arugula Zucchini Pesto Quinoa Bowl, Yin + Yolk
6. Walnut Basil Pesto with Zucchini Noodles, VeguKate
Do you have a favorite "zoodle" recipe?
xo Jus