13 May

Love List 5/13/15: National Apple Pie Day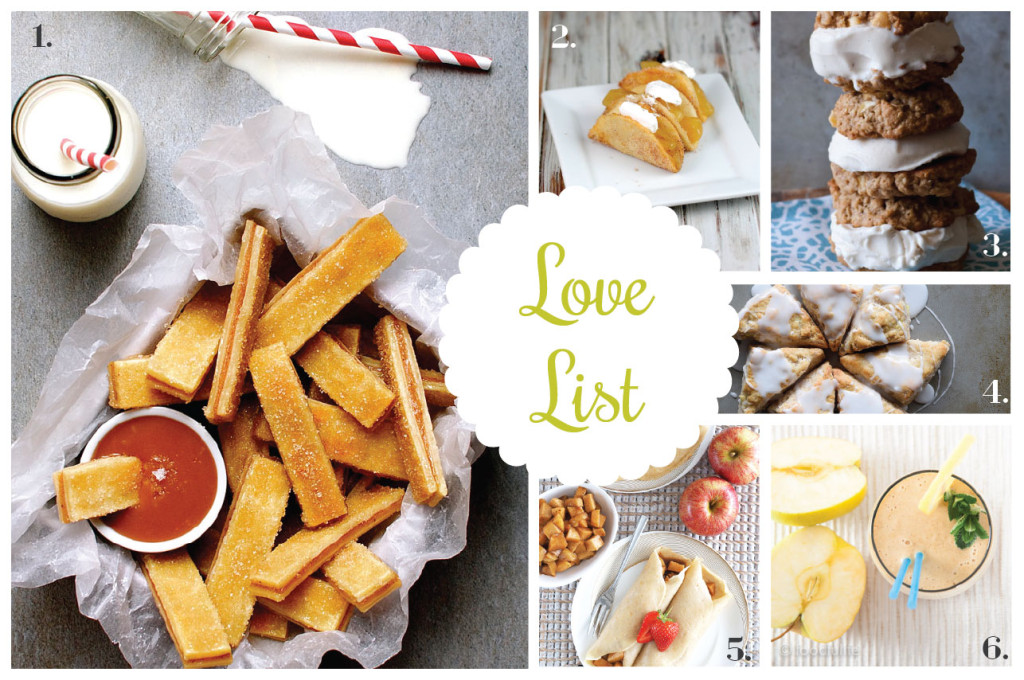 Today is National Apple Pie day! Instead of baking a traditional Apple Pie to celebrate, I figured I'd round up a handful of recipes that give the classic "apple pie" a fun twist.
1. Baked Apple Pie Fries, RecipeTin Eats
2. Apple Pie Tacos, A Spark of Creativity
3. Apple Pie a La Mode Ice Cream Sandwiches, Betsy Life
4. Apple Pie Scones, No Thyme to Waste
5. Apple Pie Crepes,  The Breakfast Drama Queen
6. Apple Pie Smoothie, Foodfulife
Which recipe will you be celebrating with today?!
xo Justine