02 Mar

National Banana Cream Pie Day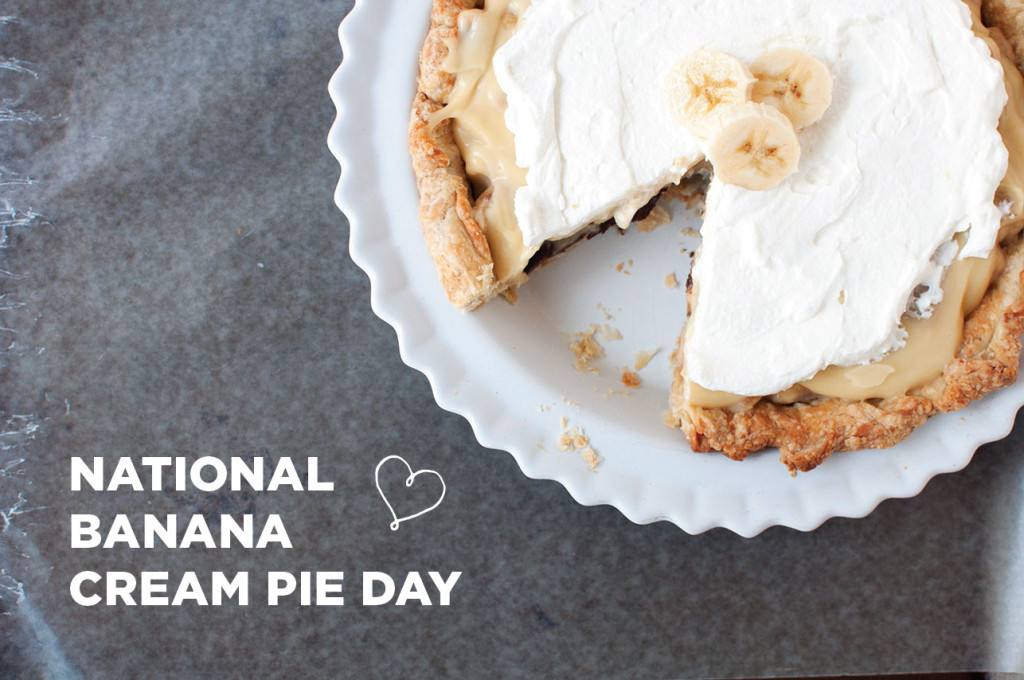 I recently enrolled in baking classes at the Institute of Culinary Education and last month we had a demo on how to make pie crust. We made an apple pie that night and I ended up having some extra dough. I wrapped it in plastic wrap, dated it, and threw it in the freezer when I got home. It's been almost a month by now so I figured I'd better use it. After browsing through some of my cooking and baking books, I noticed it was national banana cream pie day! Done deal, I knew immediately that was what I was going to make.
I never really ate a ton of banana cream pie growing up. I always went for the standard cherry or apple pie. It wasn't until I moved to NY and tried a slice of banana cream pie that changed my life. It was THE banana cream pie that made me fall in love with banana cream pie. It was a snowy and cold night 120 weeks ago (don't you love that if you Instagram something you automatically have the date saved) and I was in Flatiron on my way to dinner at Blue Smoke.
Danny Meyer was the keynote speaker at my graduation a few years back and after hearing him speak, I read his autobiography Setting the Table
. Learning about his restaurants and his success gave me an itch to try them out. Blue Smoke was the first of his restaurants that I tried and I was definitely impressed to say the least.
I ate A LOT that night but I made sure I saved just enough room for dessert. This was when I tried their banana cream pie. Slightly sweet pastry cream filled with chunks of bananas sat on top of a vanilla wafer crumb crust. It was then decorated with candied walnuts and homemade whipped cream. It was the best banana cream pie I have ever tried. So good that to this day, even if I don't want to stay for dinner, I'll pop into the restaurant and order a slice to go (they have a takeout window at the front)!
I knew the banana cream pie I was making wasn't going to be exactly like theirs because I was using a flaky pie crust instead of the signature vanilla wafer one they used. However, I found a recipe online for the pastry cream filling and used that to fill my pie. I also decided to add a little spin on it and layered the bottom of the pie crust with melted chocolate. If I were going to try it again I would swap out plain melted chocolate for a chocolate ganache.
If you live in NYC then I recommend celebrating National Banana Cream Pie Day (or any day really) by grabbing a pie slice from Blue Smoke. If you don't live in NYC, but still want to indulge, you can get the recipe from Jennifer Giblin on Starchefs.com.
Do you have a favorite pie recipe or pie place that you love? Would love to hear in the comments below!
xo Jus