27 Jun

Love List 6/27/18: Orange Blossom Recipes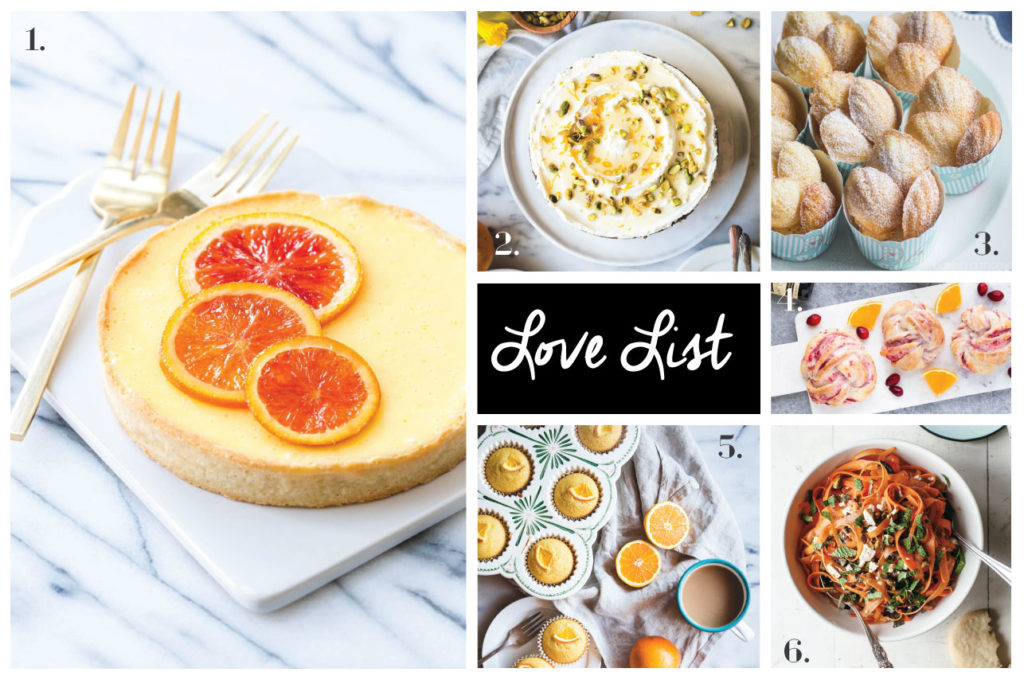 Did you know that today is National Orange Blossom Day? I had to do a quick google search on orange blossoms and how to use them because I never really thought that they'd be used in recipes! But now my mind has been forever changed. It seems that orange blossom water and orange blossom honey are common ways to incorporate the flavor into recipes.
I'm really eager to try a new orange blossom recipe myself so I put together a "wish list" of some vibrant, beautiful recipes below!
1. Orange Blossom Almond Cream Tart, Love & Olive Oil
2. Cardamom & Pistachio Carrot Cake + Orange Blossom & Honey Labneh, Butterlust
3. Orange Blossom Madeleines, Baking a Moment
4. Cranberry Orange Sweet Rolls, Baked by an Introvert
5. Olive Oil & Orange Blossom Muffins, Camille Styles
6. Carrot, Feta, and Pistachio Salad with Orange Blossom Toss, My Name is Yeh
Have you used orange blossoms in your recipes before?
xo Jus