09 Aug

Love List 8/9/17: Sous Vide Recipes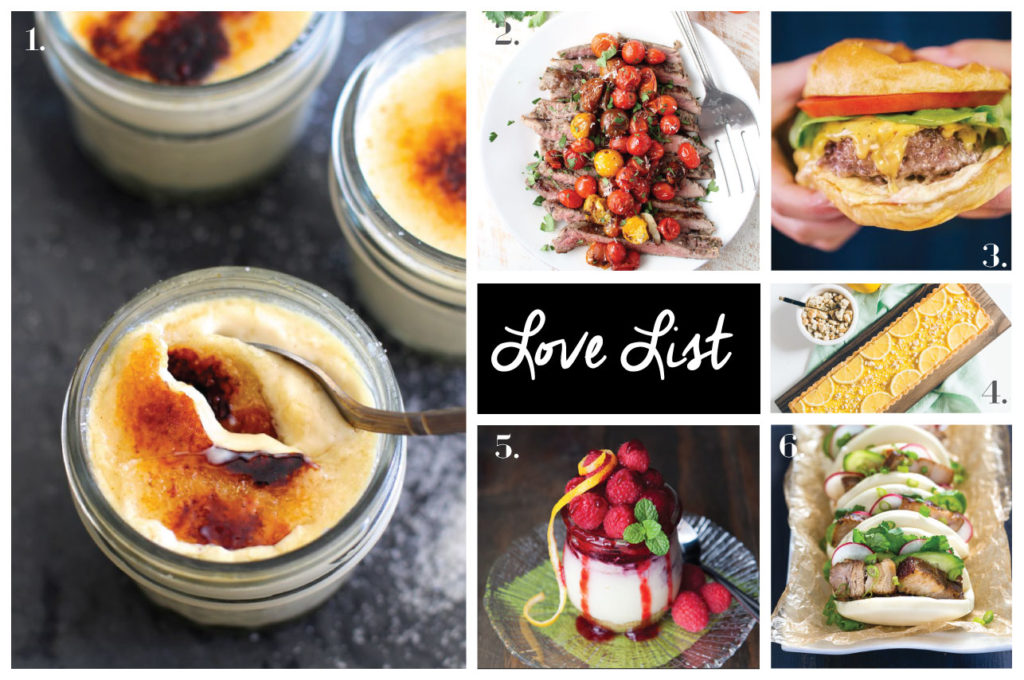 Sous vide cooking deserves way more attention from home chefs than it currently receives. I only started cooking this way recently as you might have read in my earlier post on the topic. Cooking in this style however can free up your time and be way less stressful. You don't have to constantly be checking on food or flipping steaks. Everything cooks in a temperature controlled water bath. Plus you can make everything from flavorful dinners to decadent desserts. Below you'll find some mouth watering recipes to try that are cooked sous vide!
1. Creme Brulee, The Seaside Baker
2. Italian Flank Steak with Roasted Cherry Tomatoes, Whitney Bond
3. Sous Vide Burgers, Sur La Table
4. Poppy Seed Crumble Lemon Tart, Healthfully Ever After
5. Meyer Lemon Cheesecake with Raspberry Sauce, Use Real Butter
6. Gua Bao Taiwanese Pork Belly Steamed Buns, Viva la Food
Have you tried sous vide cooking?
xo Jus