06 Jul

Lunch at Nelson Blue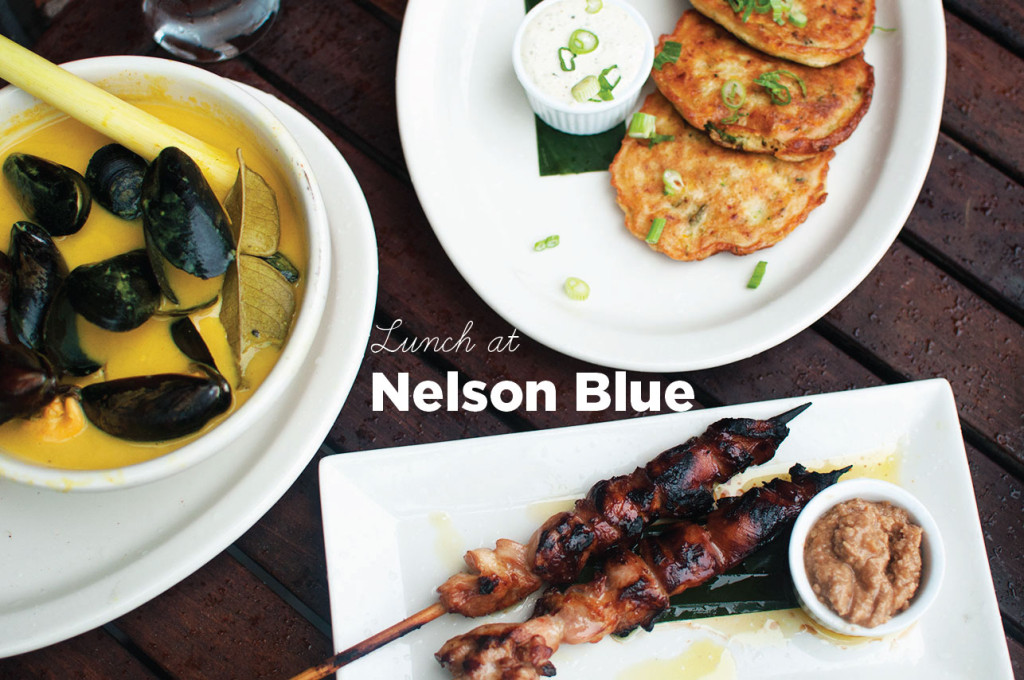 One of my favorite things about downtown NYC is taking trips to the Seaport. Before hurricane sandy, it was bustling with tons of restaurants and shops and sadly the impact was so strong that even though years have passed, some restaurants have yet to reopen their doors. However, a lot of positive change has come from it as well. During the summers they will bring in food trucks and have outdoor movies. There is even a little patch of green turf lined with chairs to relax on.
I never had a chance to post these photos but a few months back I wondered down there with a good friend and we were in search of lunch. She suggested we eat at Nelson Blue, this was my first time there and I was not disappointed. It was sunny when we first started eating but it eventually begin to sun shower as you'll notice a few raindrops in the photos.
We decided to order a few appetizers and share. The mussels in the coconut curry broth were so amazing and are now one of my favorite dishes. I usually like my mussels in a spicy red sauce but this variation was slightly sweet from the coconut and was very unique (in a good way). If I'm feeling ambitious, I may try to recreate the recipe this summer! We also ordered chicken skewers with peanut sauce and zucchini cakes.
I've been told that this place is great for brunch and I may just have to wander back down there to check it out for myself!