04 Jun

Flower Child in Santa Monica: My New Favorite Lunch Spot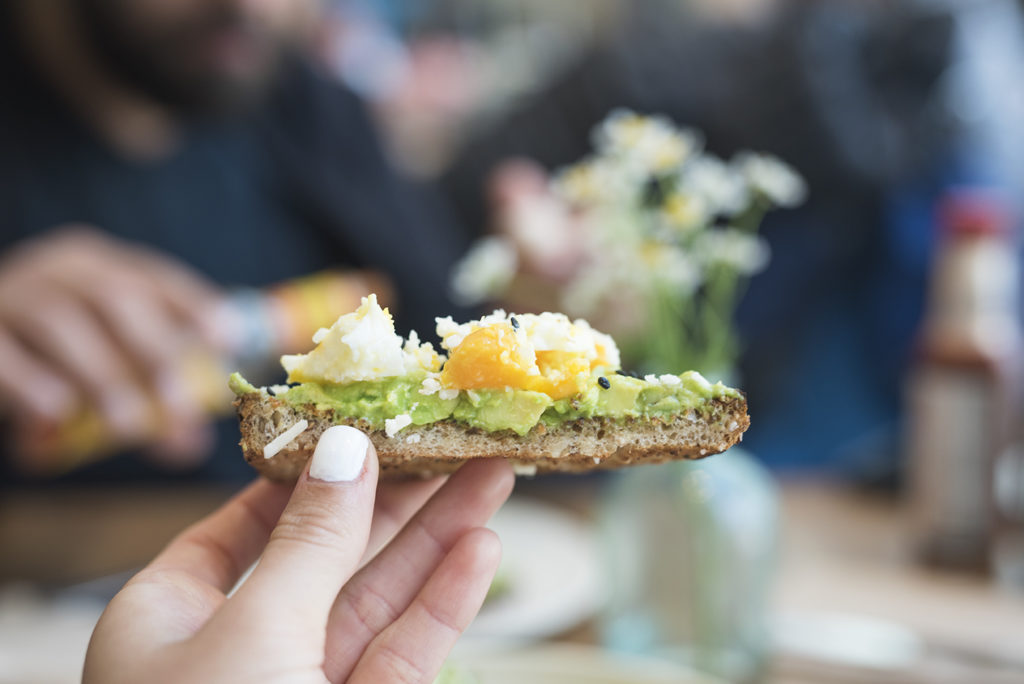 The other day, Sami and I were heading to the beach to relax and catch up on some reading. We were starving on the way and decided to pop into the nearest cafe for a quick bite. Luckily, that was Flower Child. Neither of us have been there before but it was definitely busy enough to seem trustworthy. When we got in line we overheard the girl next to us saying how disappointed she was that the breakfast menu just ended for the day because apparently breakfast there is stellar. Definitely going to have to go back and find out for myself!
I was really excited to see a healthy and still hearty menu. Lots of salads and bowls to choose from. We split the crushed avocado toast with a soft egg and the mediterranean quinoa salad. The salad was piled high with cauliflower, cucumber, tomato, pistachios, and feta. It was then tossed in a yogurt vinaigrette. Every morsel was consumed (and I think I may have even embarrassingly scrapped the bowl clean)!
What I love most about the spot however was how large the interior is. The windows in the front are two flights high bringing in tons of natural light and making the space feel cheery. I love the details in the tiles and wall art, and the chairs make you feel like you're at a french bistro! There is also an upstairs that is a bit quieter and would be a great place to enjoy a latte and get some work or reading done.
They also have a take out counter if you're in a rush and want some goodness on the go. Happy we decided to randomly stop in and I definitely will be back to try more on the menu.
Have you been to Flower Child in Santa Monica? What should I try next on their menu?
xo Jus