23 Dec

Spinach Artichoke Stuffed Mushrooms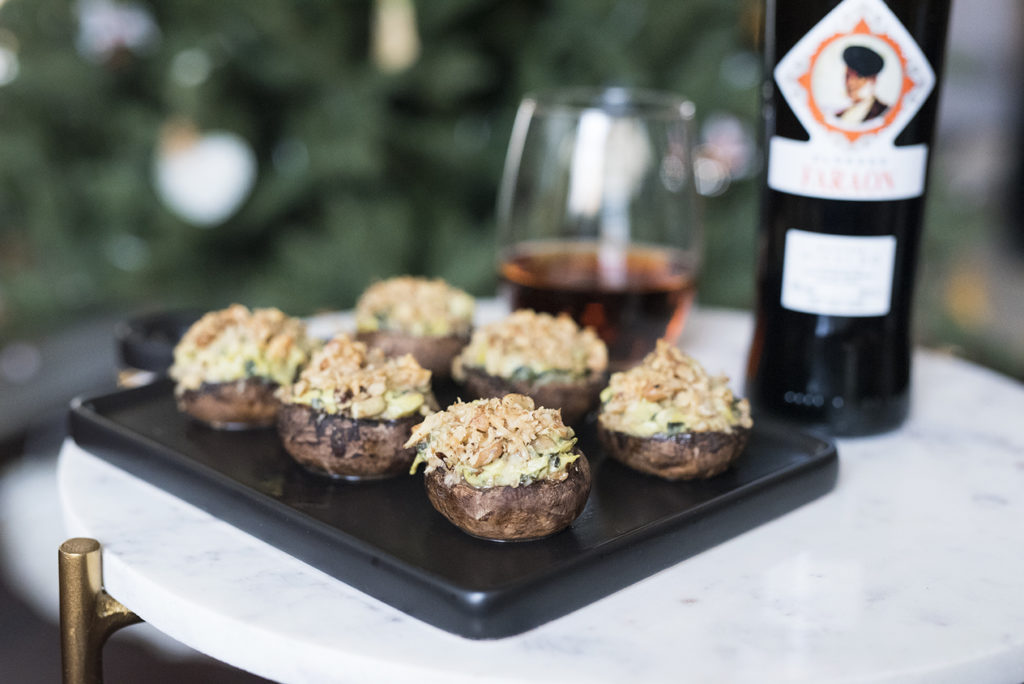 Are you a big fan of spinach artichoke dip like I am? Spinach and artichoke is a pretty popular combination and when you meld that together with creamy cheese, the flavors and textures are undeniably delicious. The dip is a great item to serve at parties alongside chips. But why not personalize it a little bit more by stuffing individual mushroom tops with the decadent dip! These baby bells make the perfect vehicle for serving those scoops of creamy green goodness.
These little mushrooms are filled to the rim with my favorite spinach artichoke dip and then topped with finely ground walnuts and parmesan cheese. Ground walnuts make a great substitute for bread crumbs while adding a wholesome nutty flavor.
I decided to pair these little guys with an Oloroso Sherry. I like to switch up my beverage options for guests and introduce them to things they might not have on an every day basis. Oloroso usually has a dark amber color and becomes darker the longer it ages. It also has a slightly nutty flavor to it which I thought syncs well with the nutty flavor the mushrooms have because of the walnuts.
So if you are looking for a good appetizer option and want to please a crowd, scroll on down below for the recipe!
xo Jus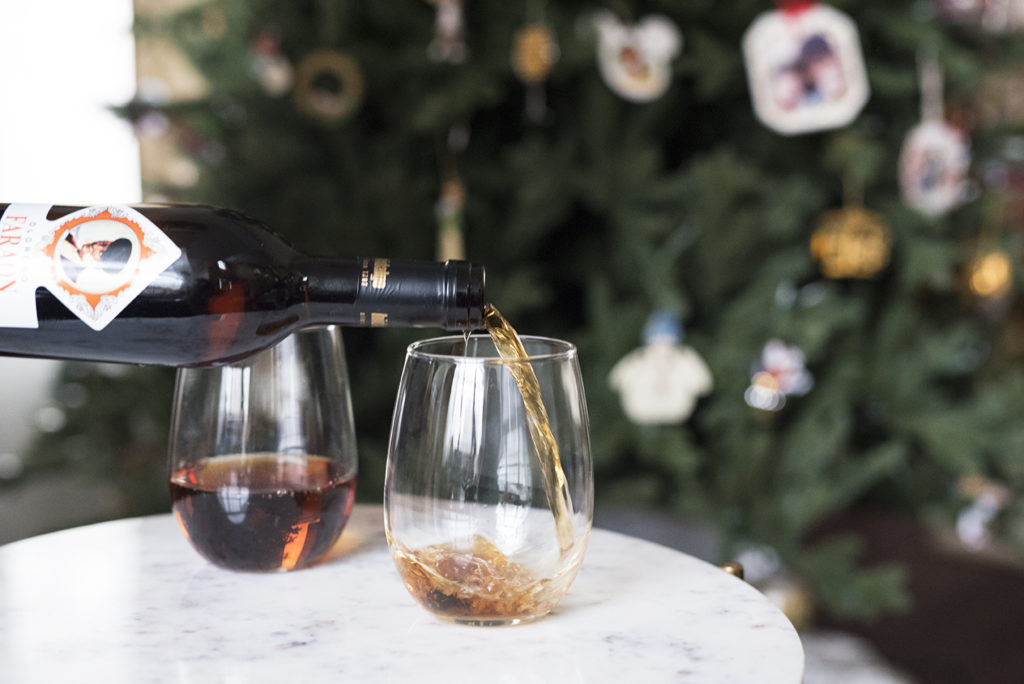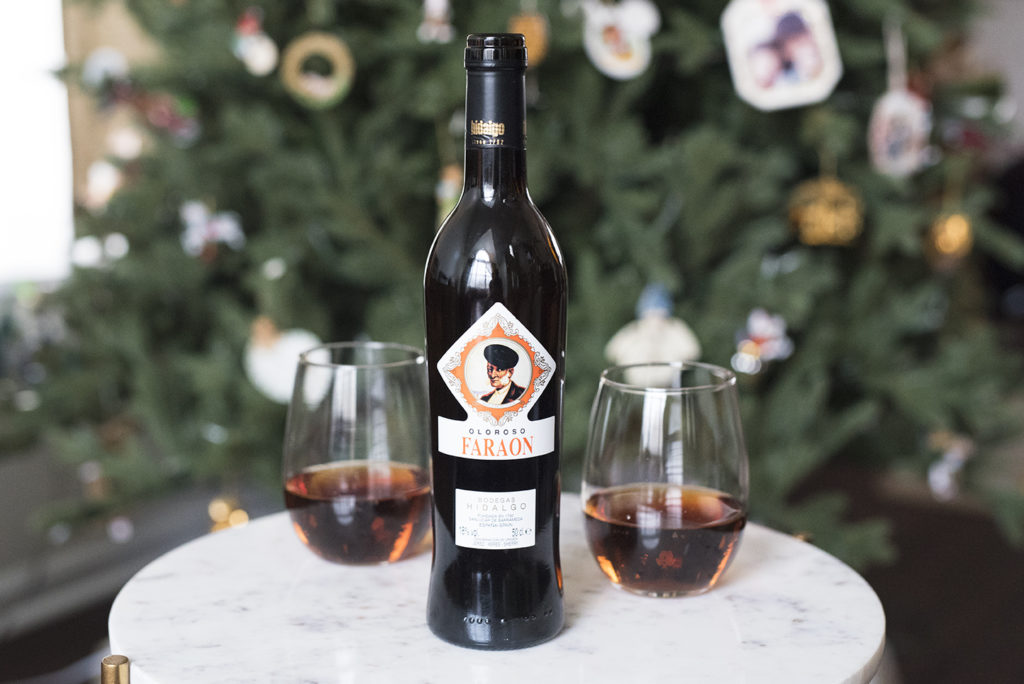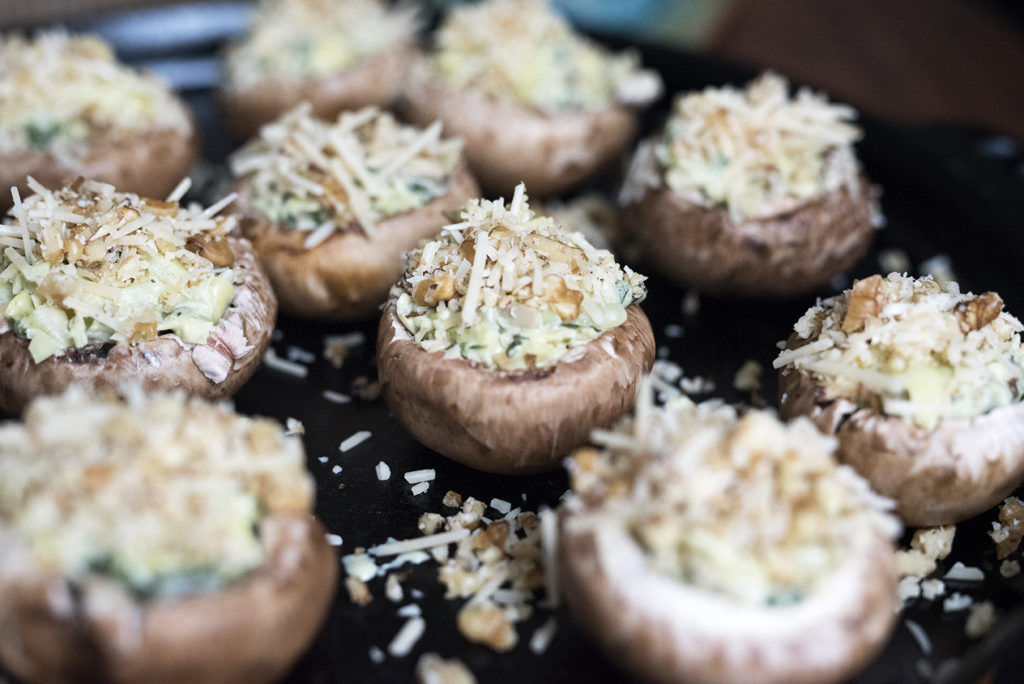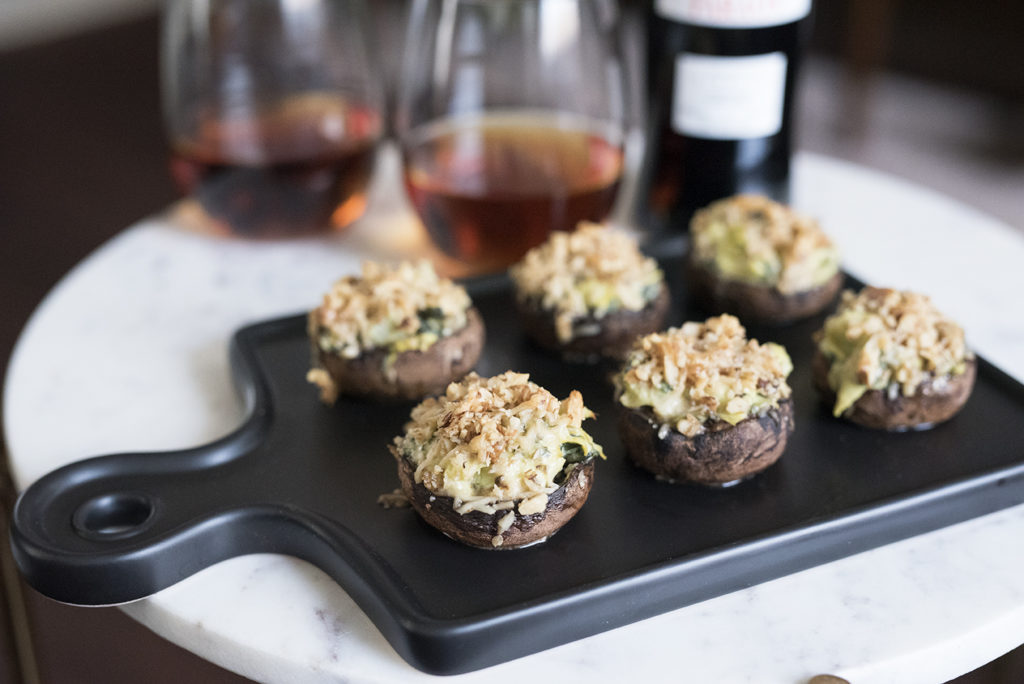 *Oloroso provided courtesy of Sherry Wines Jerez. Recipe and opinions are my own 🙂 
Spinach and Artichoke Stuffed Mushrooms
By Justine Published: December 23, 2017
Are you a big fan of spinach artichoke dip like I am? Spinach and artichoke is a pretty popular combination and when you meld that …
Ingredients
Instructions
Preheat oven to 375 degrees F

Wash and dry all produce.

Add olive oil to a large skillet over medium heat. Add in the chopped onion and let cook until translucent.

While the onions are cooking, remove the stems from the baby bella mushrooms. Set the tops aside. Chop the stems and add to the skillet.

Once the onion and mushrooms start to become tender, add in the spinach, and artichoke.

Once the spinach has wilted, stir in the cream cheese. Once the cream cheese has melted and the ingredients are well combined, remove from the skillet from the heat and let cool slightly.

In a small bowl, combine the finely ground walnuts and shredded parmesan cheese. Set aside.

Spoon the spinach artichoke mixture into the tops of each mushroom. Continue to fill each mushroom until all of the mixture is used up.

Top each mushroom with the parmesan and walnut mixture then place on a baking sheet.

Bake for 12-15 minutes or until the mushrooms have become tender.

Remove from oven and set mushrooms on a serving dish. Enjoy!

WordPress Recipe Plugin by ReciPress