15 Sep

What, Wear, When: Macarons at Le District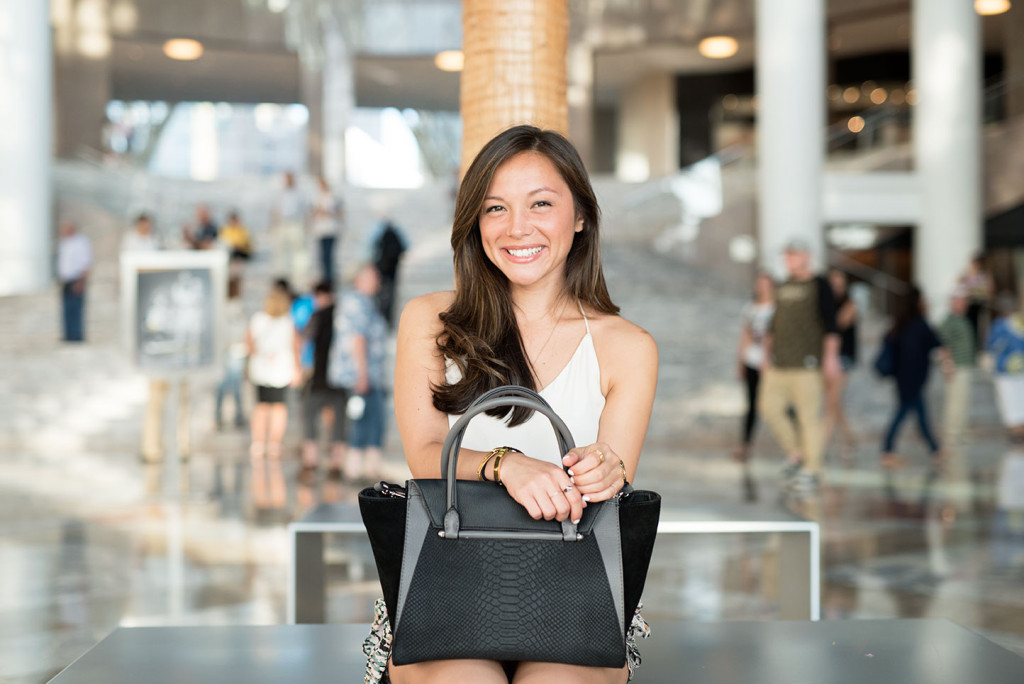 I cannot believe summer is already winding down! Normally, I try to make it down to the beach by my parent's house in New Jersey a few times a month but sadly that didn't happen this year. With these last few days of summer, I've been playing MAJOR catchup by spending as much time outdoors as possible and wearing shorts for every last acceptable day. The weather was pretty nice the other weekend and so Sami and I decided to take a walk to Battery Park.
I've lived in NYC for 7 years now, yikes where did the time go! I will say that there has been no shortage of change to the downtown area. When I first moved here, Battery Park and the downtown area was pretty bare with not a lot to do. That is no longer the case! With the arrival of stores, restaurants, and even an outdoor movie theater, the area is buzzing more now than it ever has. One of the latest added attractions is Brookfield Place: a place to eat, shop, and relax!
We stopped at Le District on the lower level and grabbed two coffees and a stack of sweet macarons. For the macarons, we chose pistachio (of course), strawberry, and chocolate!
Attire wise, I was wearing a simple white satin tank from J.Crew, printed BCBG shorts, and my new Vince Camuto satchel! I have been searching endlessly for a bag large enough to fit my camera and all my essentials without being overbearingly large, this one ended up being the perfect size. Since the bag is black it will also carry into fall quite nicely.
How are you all spending your last few days of summer?
xo Jus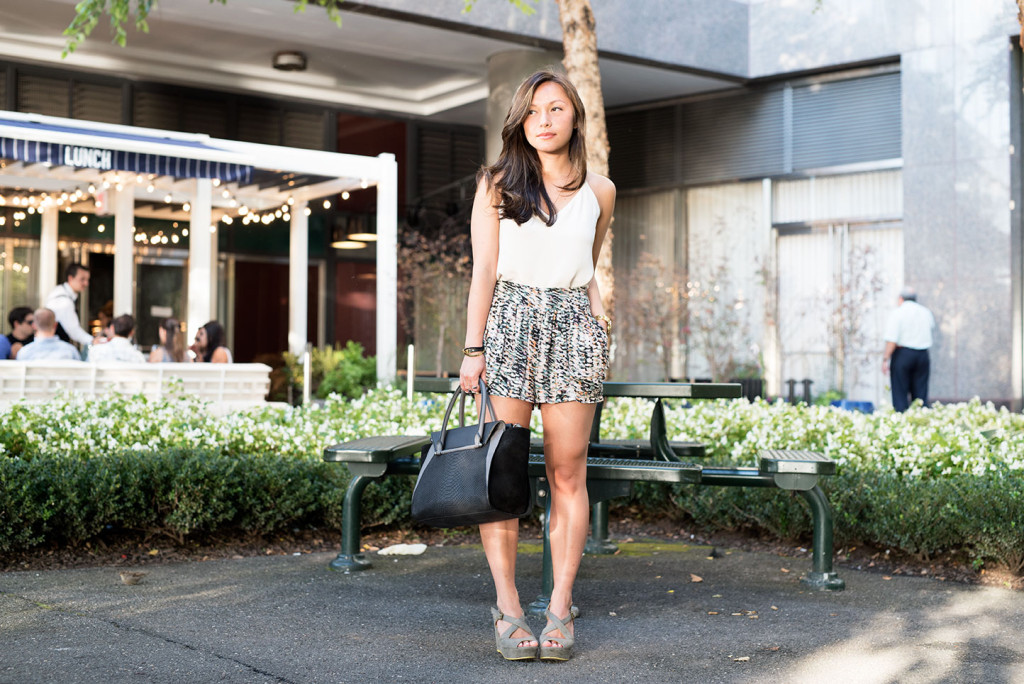 WHAT: Weekend Strolls
WEAR: Top, J. Crew | Shorts, BCBG ( old but similar here) | Stachel, c/o Vince Camuto
WHEN: End of Summer